PM Masrour Barzani meets British Home Secretary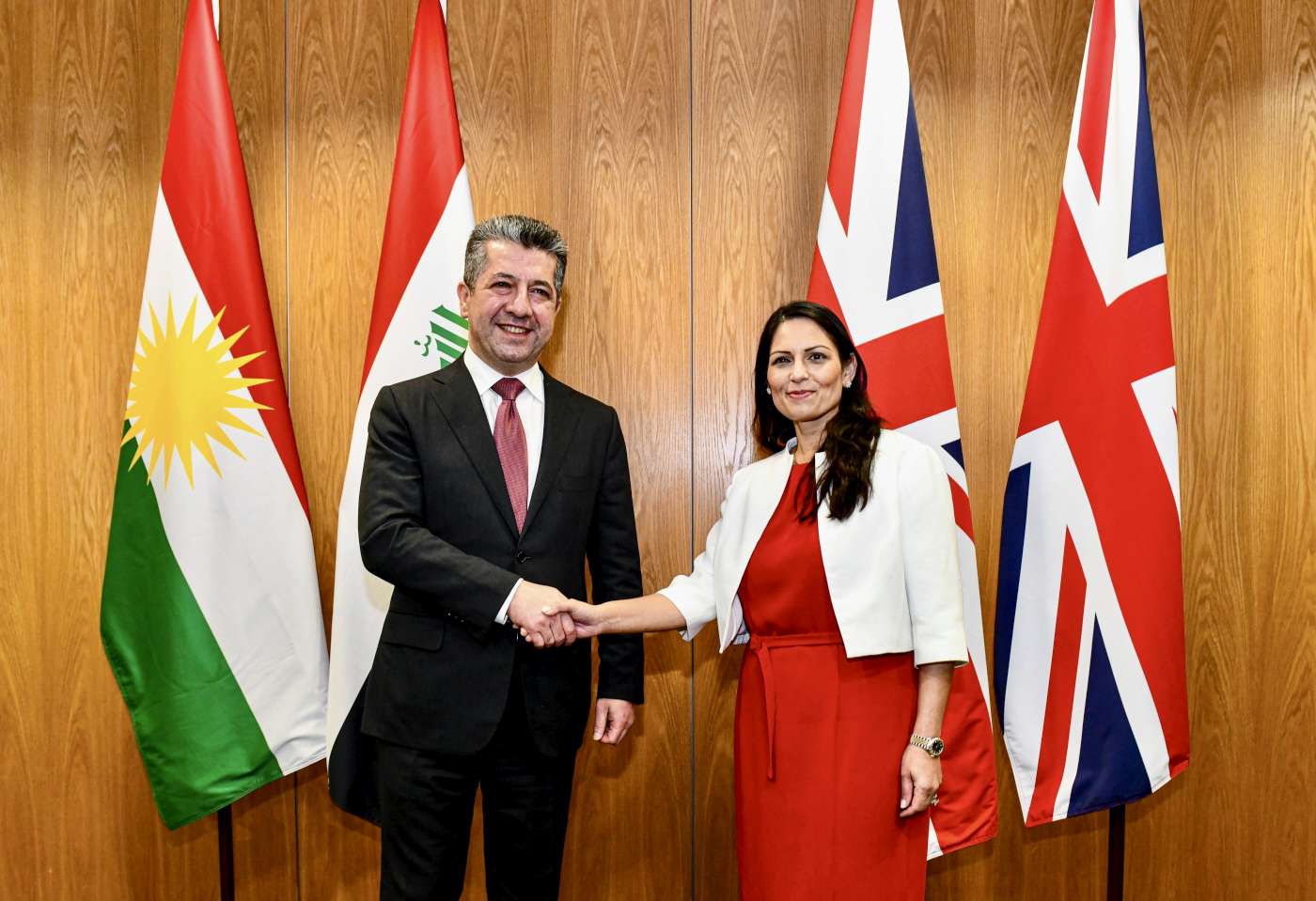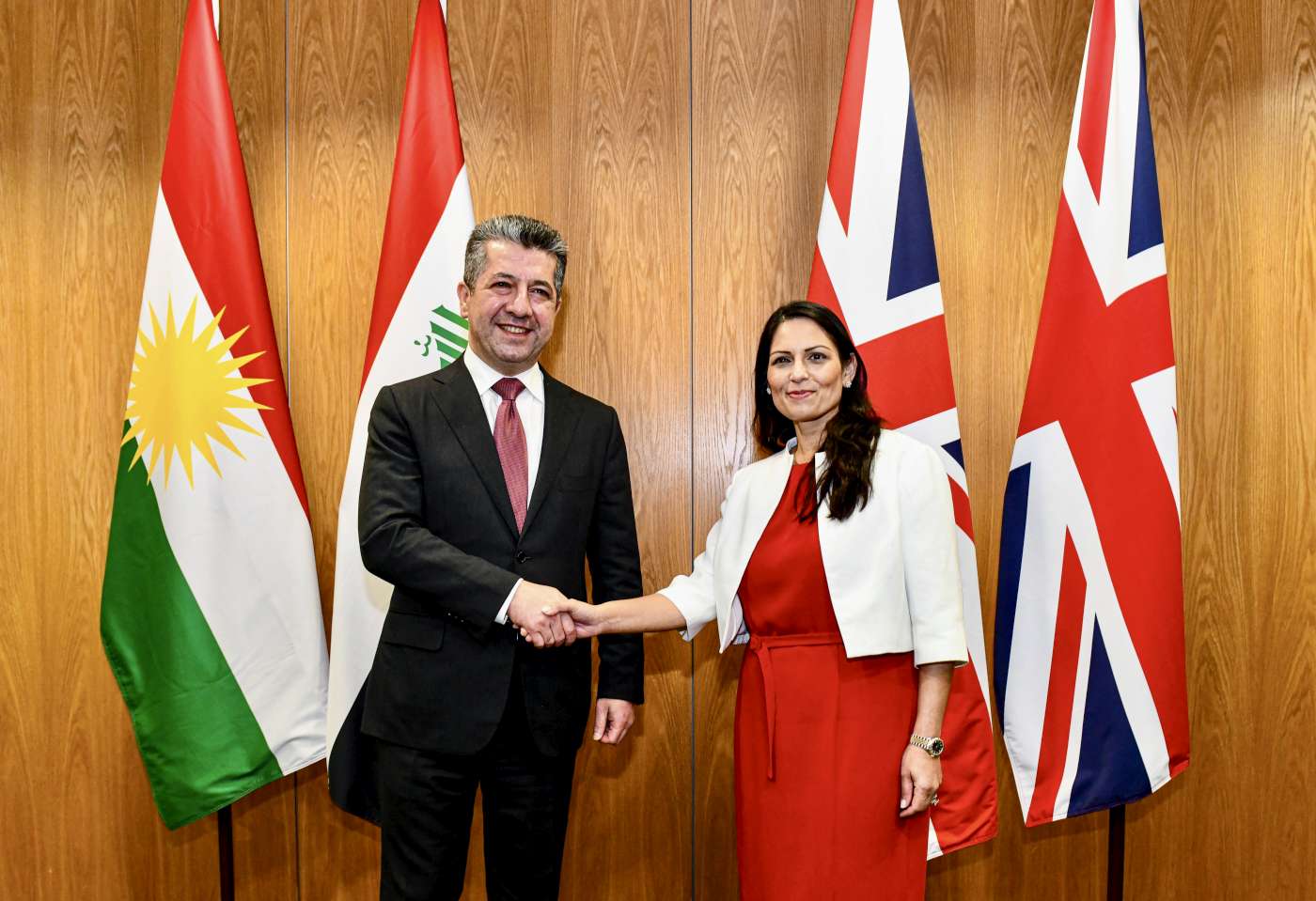 Erbil, Kurdistan Region, Iraq (GOV.KRD) – Prime Minister Masrour Barzani on Wednesday met with Priti Patel, the British Home Secretary.
The British Home Secretary expressed her joy at the Kurdish delegation's visit and thanked Prime Minister Barzani for the KRG's cooperation with the UK during the migrant crisis.
She expressed her country's desire to further develop cooperation with the KRG in relation to security, illegal immigration, and organized crime.
Prime Minister Barzani stressed the importance of taking legal measures against human trafficking groups, adding that an unstable security situation and the threat of terrorism are the main causal factors behind increasing migration.