PM Masrour Barzani meets Russian Ambassador to Iraq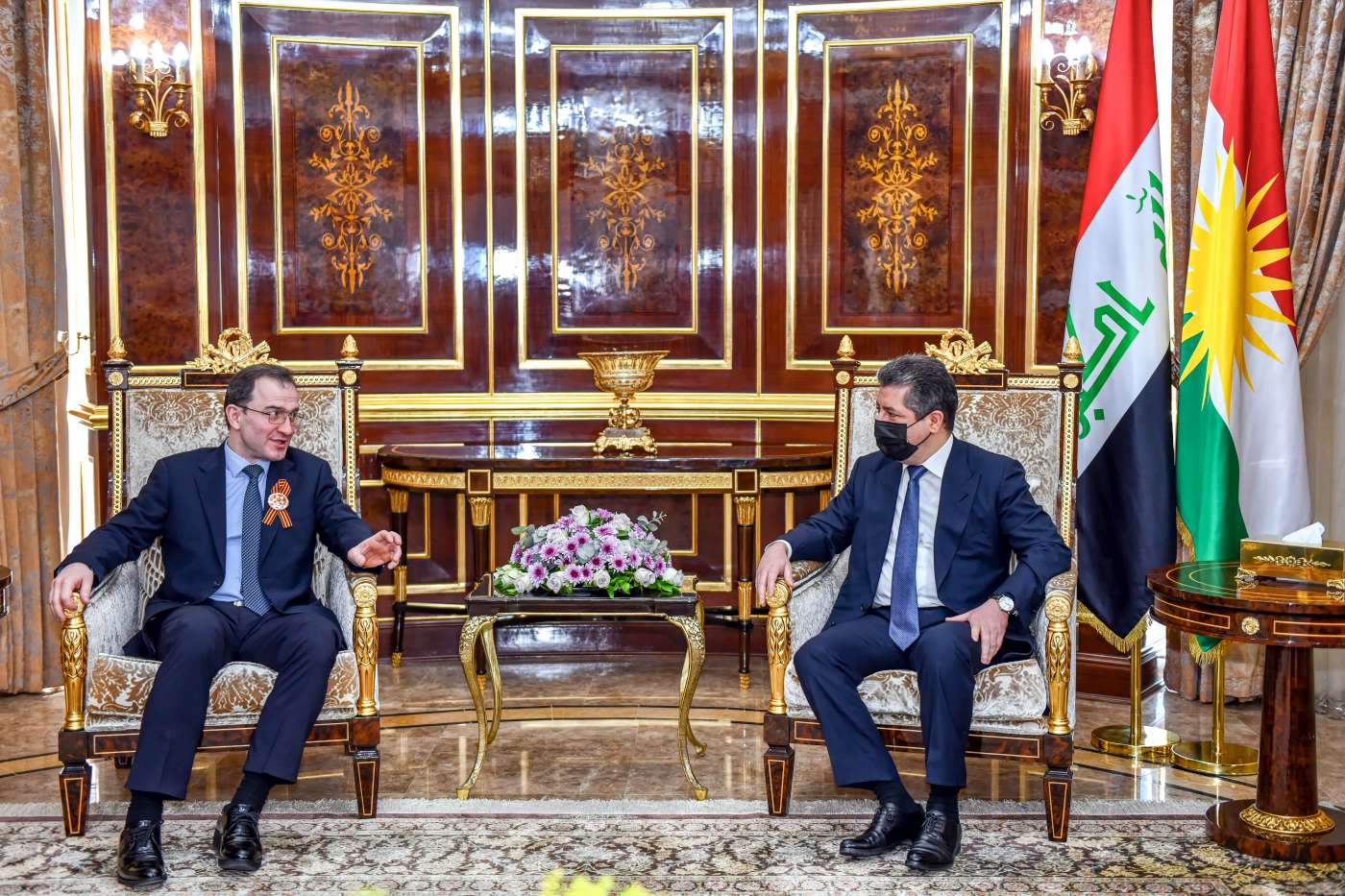 Erbil, Kurdistan Region, Iraq (GOV.KRD) – Prime Minister Masrour Barzani on Tuesday met Elbrus Kutrashev, the Russian Ambassador to Iraq.
Both sides discussed the recent developments in Iraq and the wider region, as well as the ongoing conflict between Russia and Ukraine and its negative impact on the global economy and people's lives.
Prime Minister Barzani emphasized the importance of ending the war and resolving issues through dialogue.