PM Masrour Barzani meets Dutch Minister of Finance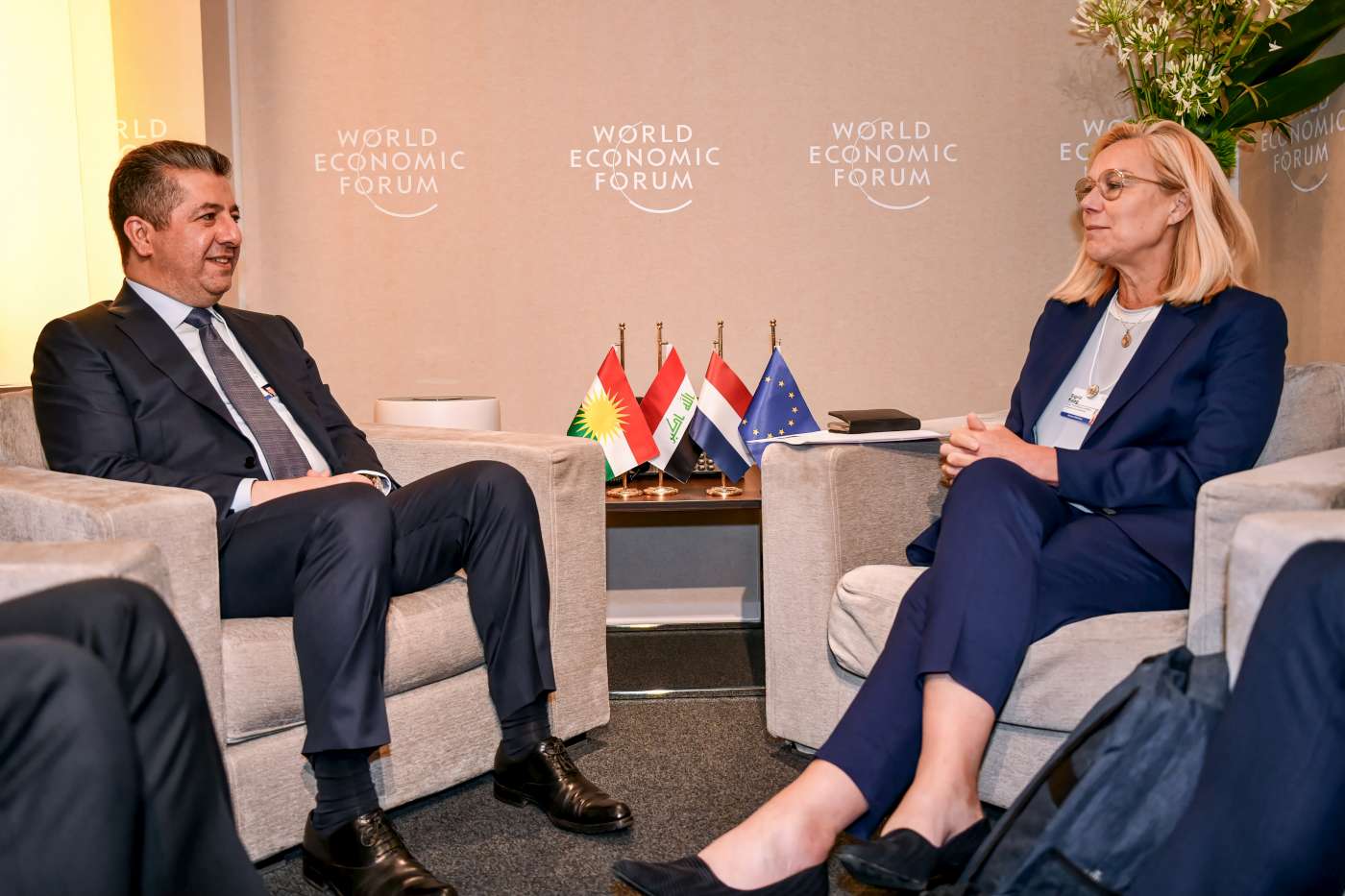 Erbil, Kurdistan Region, Iraq (GOV.KRD) – Prime Minister Masrour Barzani on Wednesday met with Sigrid Kaag, the First Deputy Prime Minister and Minister of Finance of the Kingdom of the Netherlands, in Davos.
Discussion centered on the development of relations between the Kurdistan Region and the Netherlands, particularly in relation to trade.
Both sides also discussed support for the agricultural sector of the Kurdistan Region, water resource management, and means of promoting Dutch investment in the Kurdistan Region.