PM Masrour Barzani meets Vatican Ambassador to Iraq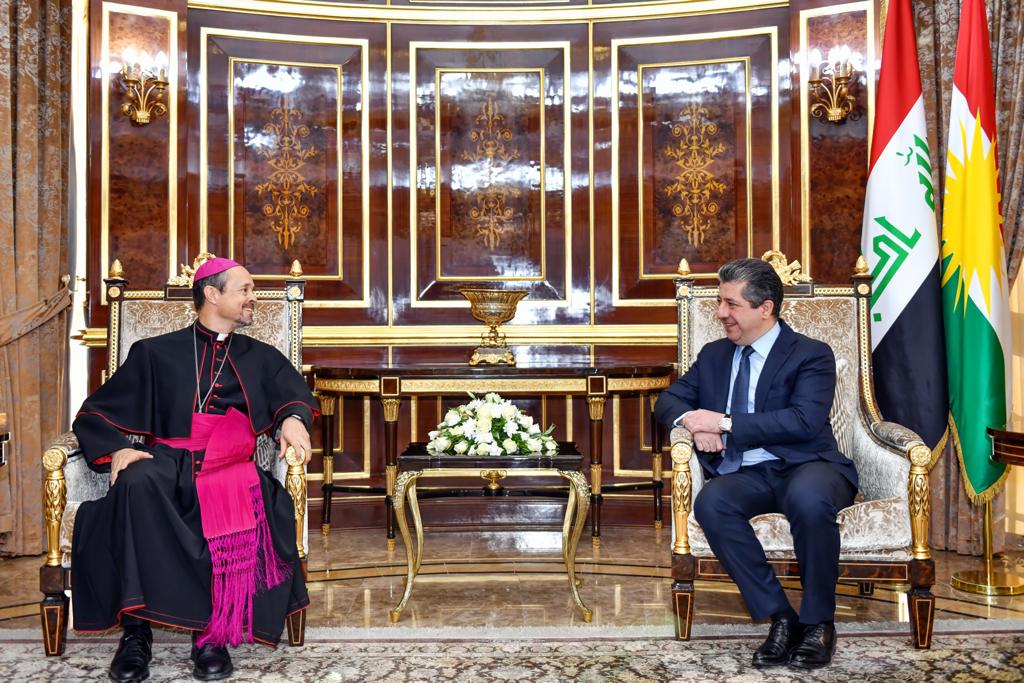 Erbil, Kurdistan Region, Iraq (GOV.KRD) – Prime Minister Masrour Barzani today receives the Ambassador of the Vatican to Iraq, Mitja Leskovar.
Prime Minister Barzani reiterated his commitment to maintain a culture of forgiveness and coexistence within the Kurdistan Region and proposed ways to further strengthen the bilateral relationship between the Kurdistan Region and the Vatican.
During the meeting, the Prime Minister received regards from His Holiness Pope Francis, conveyed by the Ambassador, as well as his gratitude for the Kurdistan Region's support for displaced Christians.