PM Masrour Barzani receives Iraqi President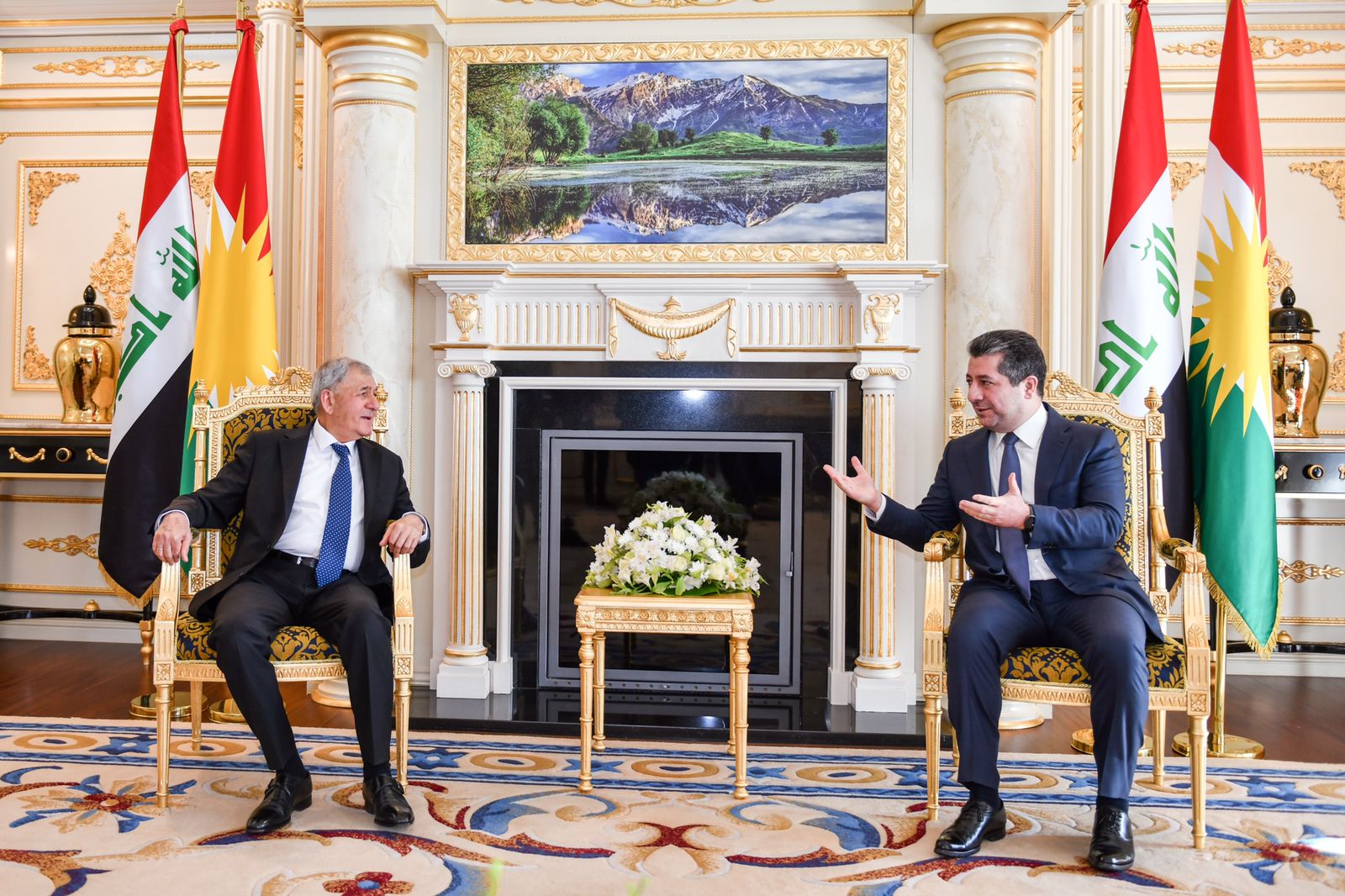 Erbil, Kurdistan Region (GOV.KRD) – Prime Minister Masrour Barzani today received Iraqi President Latif Rashid in Erbil.
Both sides discussed the recent developments in Iraq and the broader region, while noting the significance of solving the pending disputes between Erbil and Baghdad on the basis of the constitution and within the framework of the agenda of the new government.
Prime Minister Barzani and President Rashid emphasized on the need for a visit by a delegation from the Kurdistan Regional Government (KRG) to Baghdad aimed at resuming negotiations to resolve the issues between the two governments.
The meeting also stressed the importance of protecting Iraq's security and safeguarding its sovereignty.