PM Masrour Barzani meets new Danish Ambassador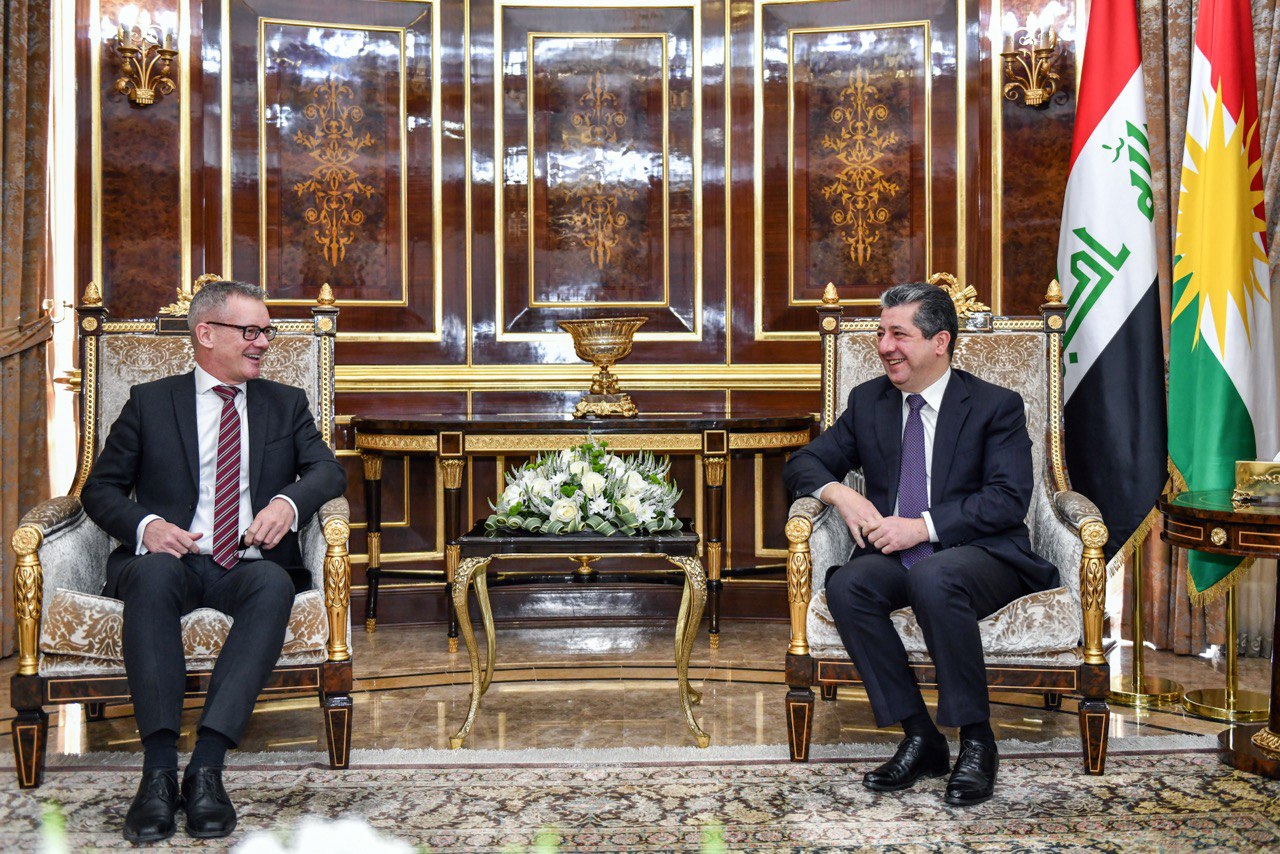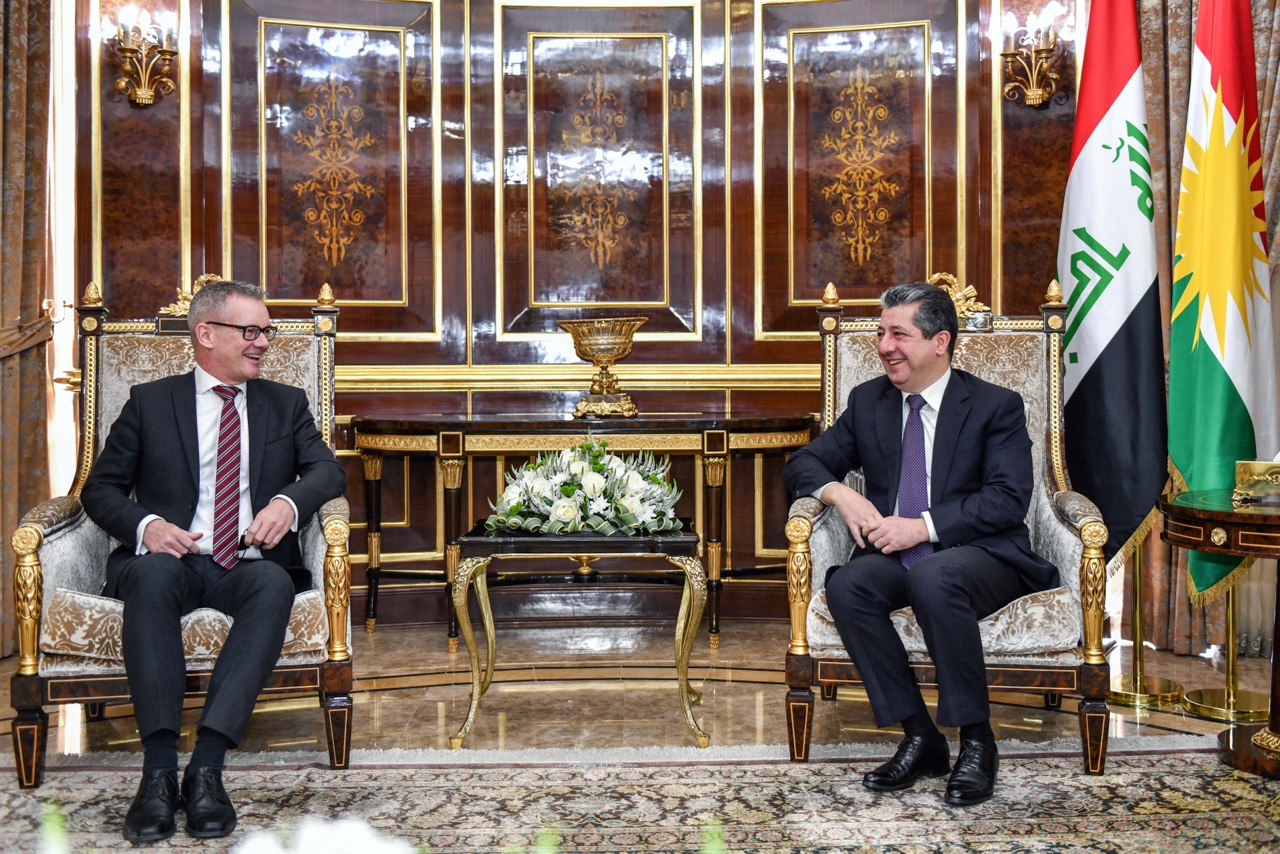 Erbil, Kurdistan Region (GOV.KRD) – Prime Minister Masrour Barzani today received the newly-appointed Danish Ambassador to Iraq, Christian Thorning.
Prime Minister Barzani congratulated Ambassador Thorning on his new position while stressing the Kurdistan Region's willingness to strengthen bilateral ties with Denmark.
Highlighting the cooperation of the KRG's authorities with the Danish embassy, Ambassador Thorning stressed the significance of the Kurdistan Region's position in Iraq as well as his country's readiness to expand relations with the Region.
Both also discussed the importance of maintaining the Region's security and stability, while also touching upon the KRG's reform agenda.