Prime Minister Barzani receives British Consul General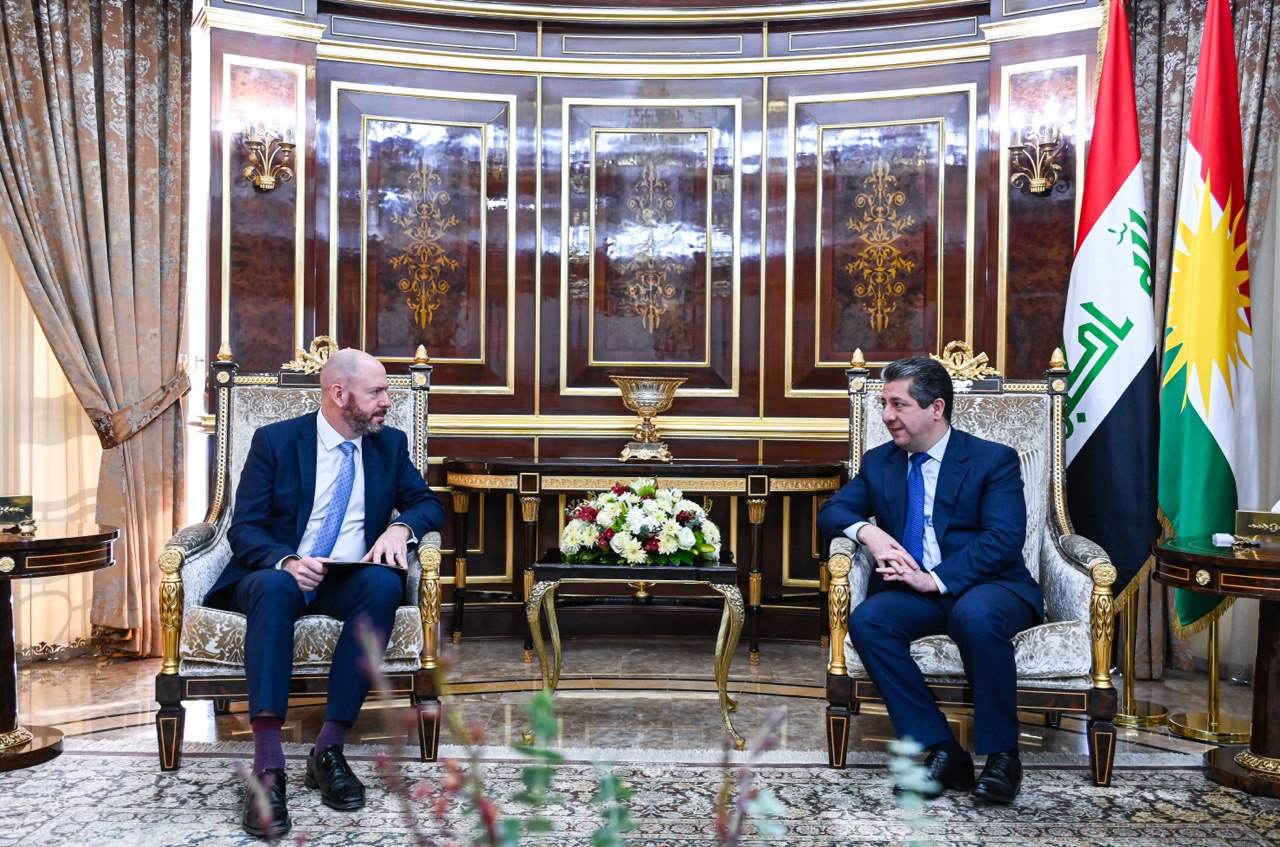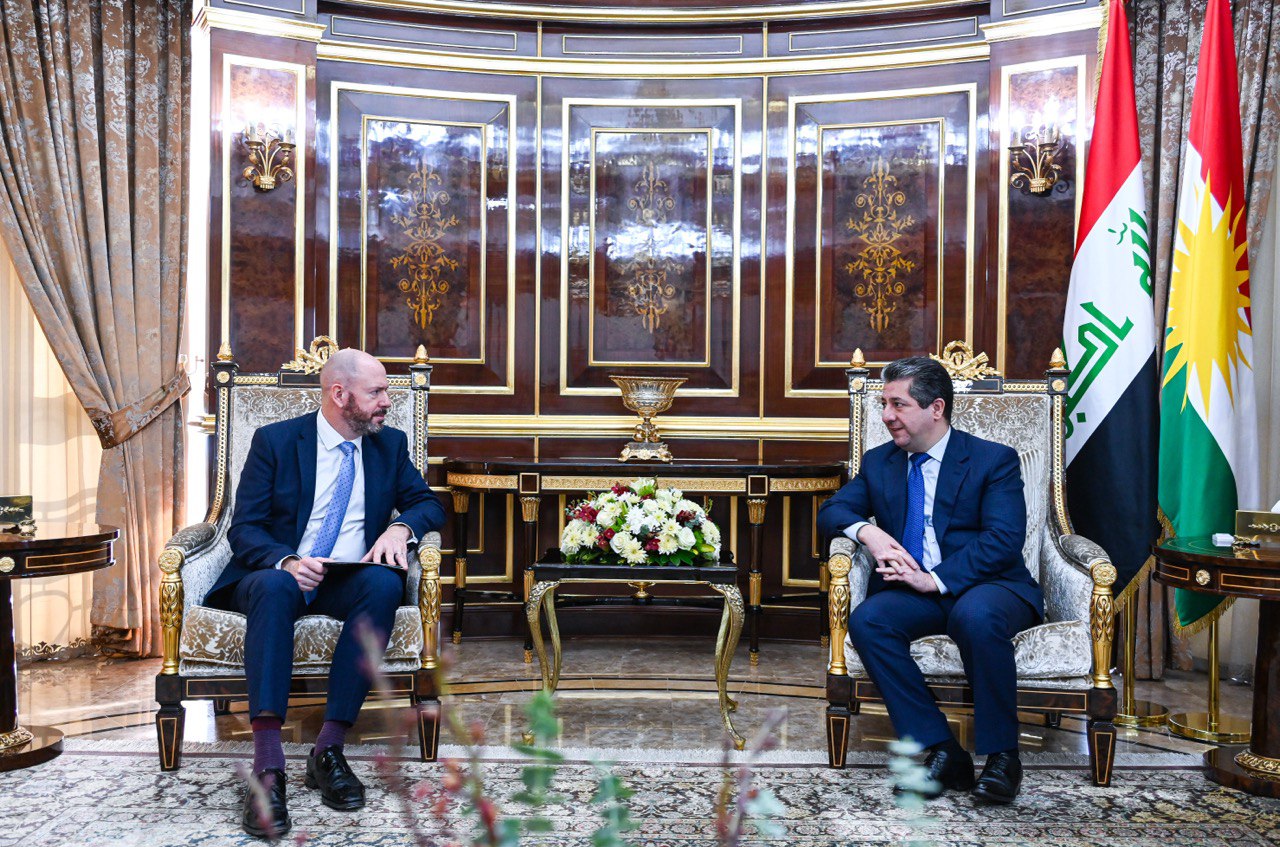 Erbil, Kurdistan Region (GOV.KRD) – Prime Minister Masrour Barzani today received the British Consul General to Erbil, David Hunt, as his diplomatic assignment in the Kurdistan Region comes to an end.
Prime Minister Barzani thanked Consul General Hunt for his efforts at strengthening bilateral ties between the United Kingdom and the Kurdistan Region during his time as Consul and wished him luck in his next role.
The British Consul General highlighted the strong relations the UK and the Region share, particularly after Prime Minister Barzani's visit to Britain earlier this year which was seen as a positive turning point in the development of the Kingdom and the Kurdistan Region's ties.
Both sides also discussed the Ninth Cabinet's reform agenda, resolving Erbil-Baghdad disputes, as well as protecting the sovereignty and security of Iraq and the Kurdistan Region.