Statement by Prime Minister Masrour Barzani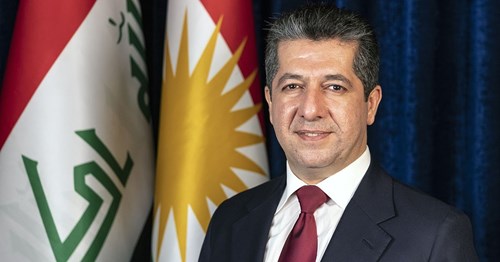 Today I signed an agreement with Prime Minister Mohamed Shia' Al Sudani that lays foundations for a new era of robust, lasting cooperation between Erbil and Baghdad.
During my meeting in Baghdad, I thanked the Prime Minister for his leadership and pivotal role in brokering renewed cooperation between us. This pact serves the interests of the whole country, including the Kurdistan Region. We also agreed that we now have a framework for a draft budget law and, in the near future, discussions can begin on a new federal oil and gas law.
The recent disruptions to oil exports from the Kurdistan Region have hurt the country as a whole. This agreement brings much needed revenues. Our position has always been to work with Iraq for a deal that respects our rights under the Constitution. The Prime Minister's personal stake gives this understanding impetus and traction.
As of today, our relationship with Baghdad is strengthened and we can embark on a new era of trust and cooperation. As Prime Minister Al Sudani said, we must now focus on the opportunities between Baghdad and Erbil, and arrangements that benefit all the Iraqi people.
I thank President Masoud Barzani for his role and interventions and President Nechirvan Barzani for his support. I have also thanked the technical delegation from both sides for their dedication and hard work over the last couple of weeks.