Prime Minister Barzani receives a delegation from the United States Department of Defense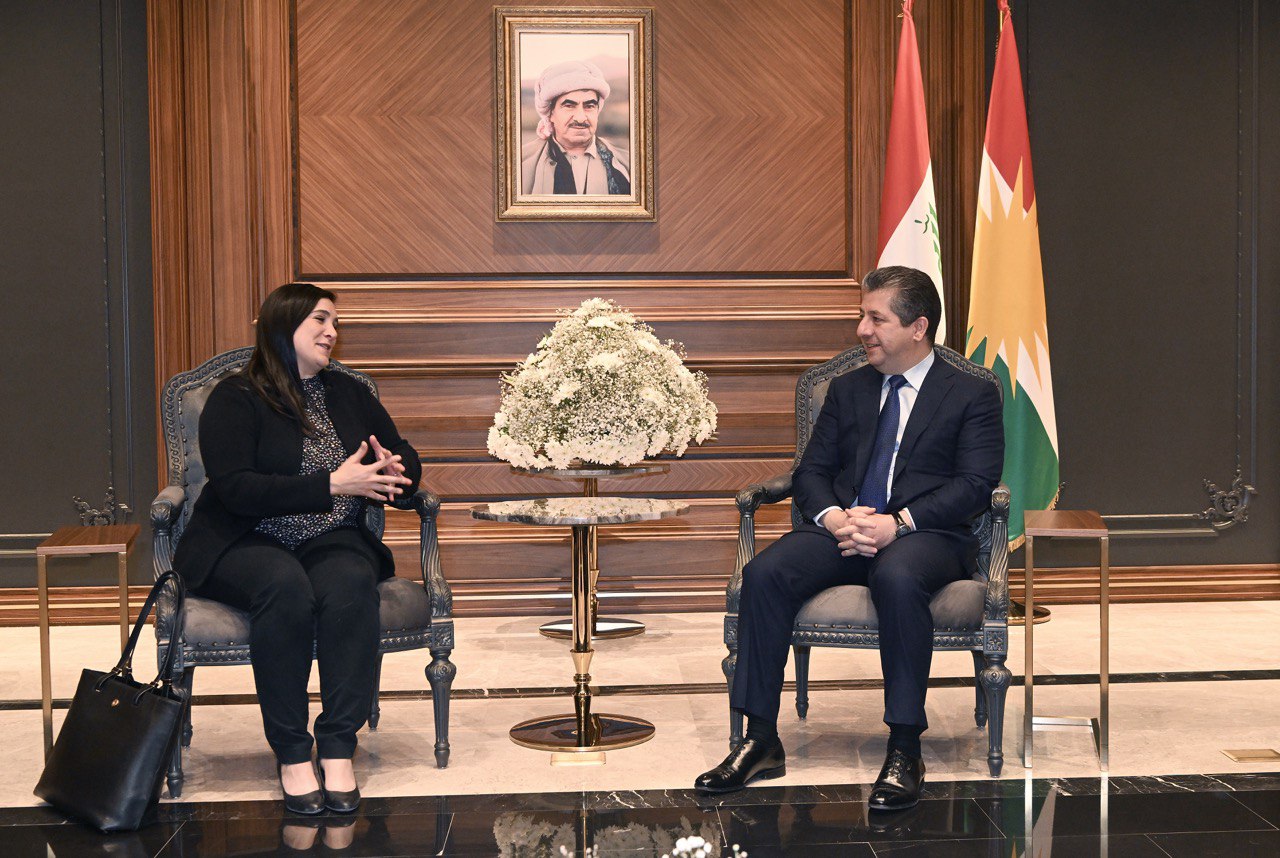 On Wednesday, June 21, 2023, Prime Minister Masrour Barzani of the Kurdistan Regional Government (KRG) held a meeting with Dana Stroul, Deputy Assistant Secretary of Defense for the Middle East, accompanied by Maj Gen Matthew McFarlane, Commander of Combined Joint Task Force – Operation Inherent Resolve in Iraq and Syria.
At the start of the meeting, the Deputy Assistant Secretary of Defense expressed gratitude on behalf of the United States Defense Secretary to Prime Minister Barzani. She reiterated the United States' unwavering support for the Kurdistan Region and the Peshmerga forces.
A significant part of the meeting was dedicated to discussing the security reforms led by the Ministry of Peshmerga. The Deputy Assistant Secretary of Defense discussed the progress made in implementing the reforms and the importance of the Memorandum of Understanding signed between the United States and the Ministry of Peshmerga.
Ms. Stroul emphasised the United States' and the international coalition's steadfast support for the Peshmerga forces in their fight against terrorism, particularly in preventing the resurgence of the so-called Islamic State.
Prime Minister Barzani expressed his gratitude for the continuous support from the United States towards the Kurdistan Region. He also emphasised the region's eagerness to enhance bilateral relations with the United States across all areas of cooperation.