KRG Prime Minister Meets with Leader of al-Hikmah Movement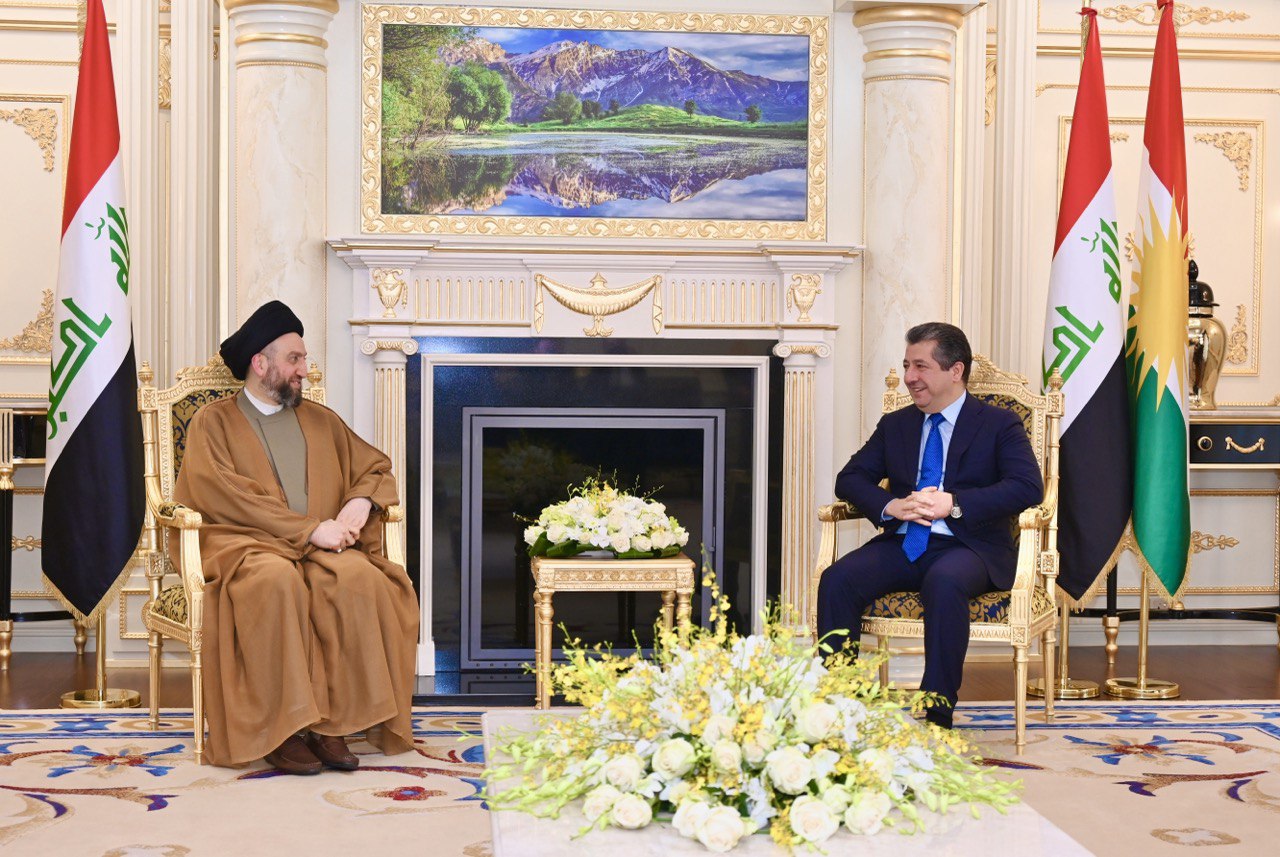 On Monday, October 9, 2023, Prime Minister Masrour Barzani of the Kurdistan Regional Government (KRG) met with Ammar al-Hakim, leader of Tayar al-Hikmah al-Watani (the National Wisdom Movement).
The meeting primarily focused on the latest developments in Iraq and the broader region, with a particular emphasis on addressing and resolving pending issues between the Kurdistan Region and the federal government.
During the meeting, Prime Minister Barzani underscored the importance of genuine intentions in finding solutions to these issues and highlighted the significance of treating the Kurdistan Region as a constitutional and federal entity within the framework of the constitution.
The leader of al-Hikmah Movement expressed his views on the KRG Prime Minister's recent visit to Baghdad, recognising its positive impact in clarifying matters related to the relationship between the Kurdistan Region and the federal government. He also emphasised the current opportunity for addressing these issues through constructive dialogue, confidence-building measures, and adherence to agreements and constitutional principles.