KRG Prime Minister Meets with French Ambassador to Iraq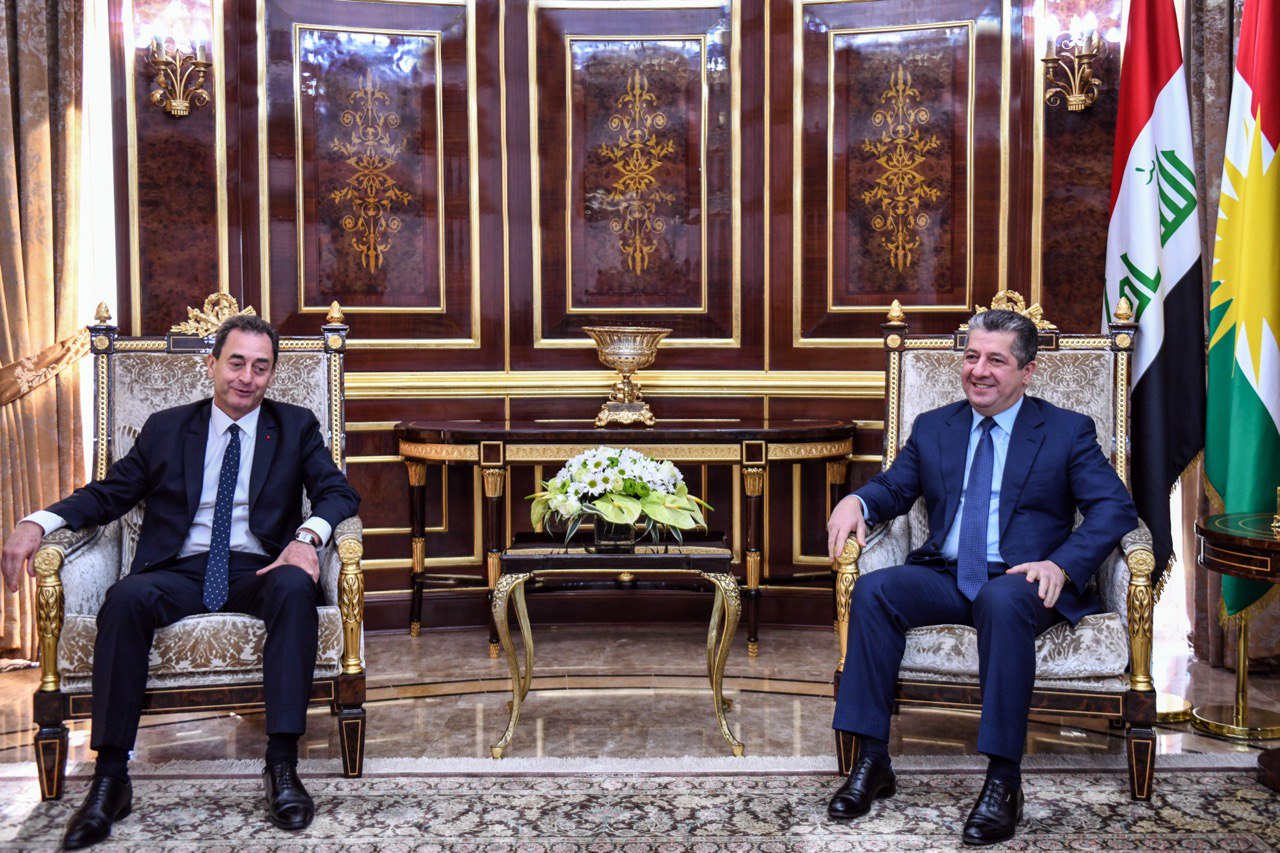 On Saturday, October 28, 2023, Prime Minister Masrour Barzani of the Kurdistan Regional Government (KRG) held discussions with Éric Chevalier, the Ambassador of France to Iraq.
The meeting covered recent developments in the wider region, bilateral relations and also delved into the imperative of upholding the constitutional rights and financial entitlements of the Kurdistan Region, especially in light of the KRG's submission of comprehensive data to the Iraqi government and the Finance Committee at the Iraqi parliament.
Both sides stressed the urgent need for the federal government to disburse the financial entitlements owed to the region, thereby preventing further encroachment on the rights of public sector employees in the area.
The talks also emphasised the vital importance of maintaining security and stability in Iraq and the Kurdistan Region, underscoring the need to protect diplomatic envoys and coalition forces.