KRG Prime Minister: Over IQD 70 Billion Annually for Cancer Treatment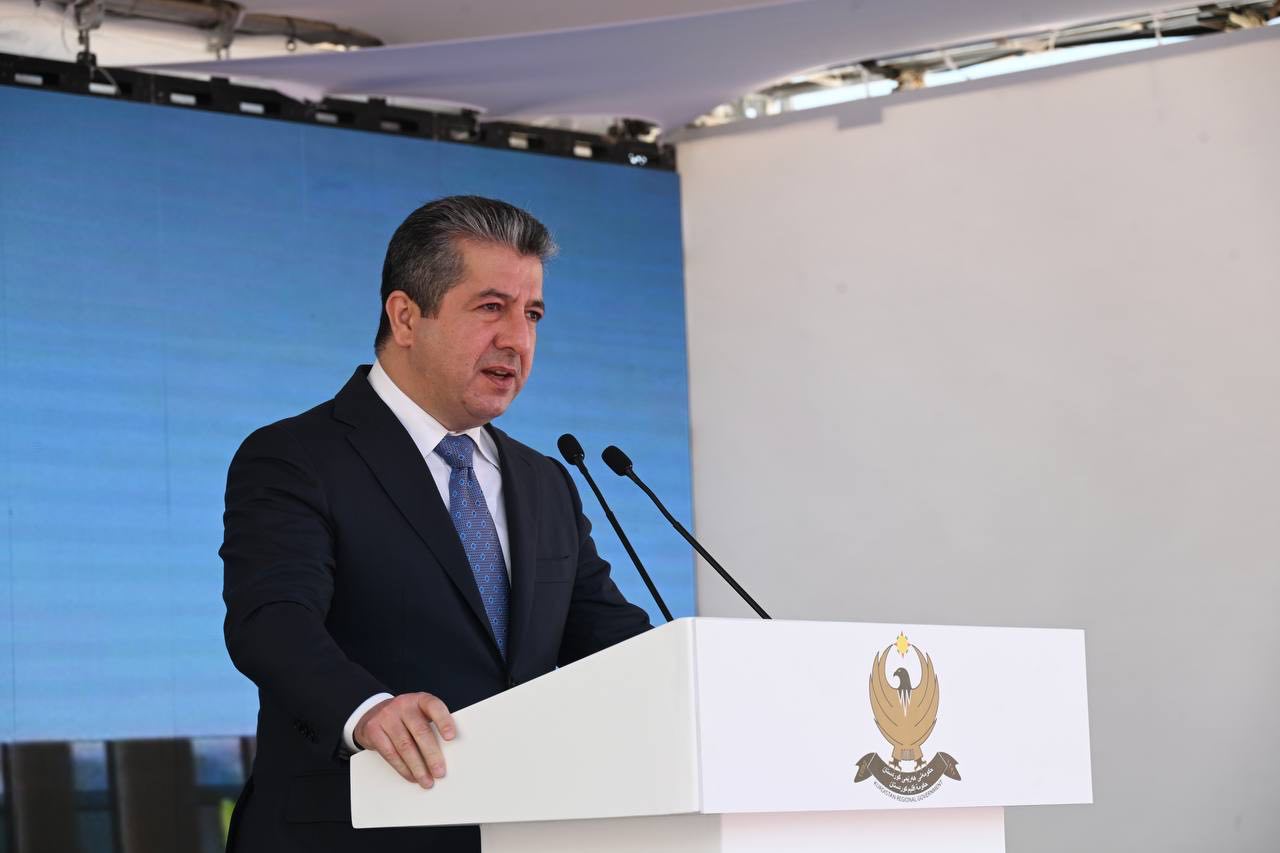 On November 6, 2023, Prime Minister Masrour Barzani of the Kurdistan Regional Government (KRG) celebrated a significant milestone as he laid the foundation stone for the LINAC Radiotherapy Radiation Cancer Treatment Centre in Duhok.
During his speech at the ceremony, Prime Minister Barzani emphasised the KRG's unwavering commitment to allocating more than 70 billion Iraqi Dinars annually for the procurement of medicines and medical supplies dedicated to cancer treatment. Here is the Prime Minister's speech:
"In the Name of God, Most Gracious, Most Merciful,
"Today marks a historic occasion as we lay the foundation stone for Duhok's pioneering cancer treatment center – the very first of its kind in the governorate. This momentous step brings radiation treatment (LINAC Radiation) within local reach, eliminating the need for Duhok's residents to seek such services abroad or in distant cities.
"Cancer remains a formidable global challenge today. Despite significant progress in medical science, millions of lives are lost each year due to a variety of factors, including environmental changes, lifestyle choices, genetic predispositions, dietary habits, and delayed detection.
"The Kurdistan Region boasts several hospitals and cancer treatment centers that draw thousands of visitors monthly for medical care. Notably, many individuals from outside the Kurdistan Region, including other Iraqi governorates, seek medical attention at these institutions.
"Admittedly, private cancer treatment can be expensive. In developed countries, numerous charitable organisations and individuals offer financial aid and support to cancer centers.
"In the Kurdistan Region, we have established robust legislation for a cancer assistance fund. This fund allocates over IQD 70 billion annually to procure medications, equipment, and medical supplies for those battling cancer.
"In recent years, despite facing challenges such as the coronavirus pandemic, financial instability, and the withholding of the Kurdistan Region's budget allocation by the federal government, the Ministry of Health of the KRG has steadfastly worked to improve public health services within its financial constraints.
"We call upon the federal government to enhance the provision of medications, equipment, and medical supplies to the KRG, with a particular focus on meeting the healthcare needs of refugees residing in the Kurdistan Region.
"I assure the esteemed citizens of the Kurdistan Region that the KRG remains steadfast in its commitment to supporting cancer patients, improving public health services, and extending cancer treatment services beyond urban centers.
"We also appeal to local and international organisations, charitable individuals, and humanitarian initiatives to collaborate and provide support to cancer patients, as well as to hospitals and treatment centers dedicated to fighting this disease.
"In closing, we extend our heartfelt wishes for the safety and swift recovery of cancer patients, assuring them that we will spare no effort in providing the necessary treatment and support. Wishing you happiness and good health, and may Kurdistan thrive and prosper."