KRG Prime Minister Meets with British Ambassador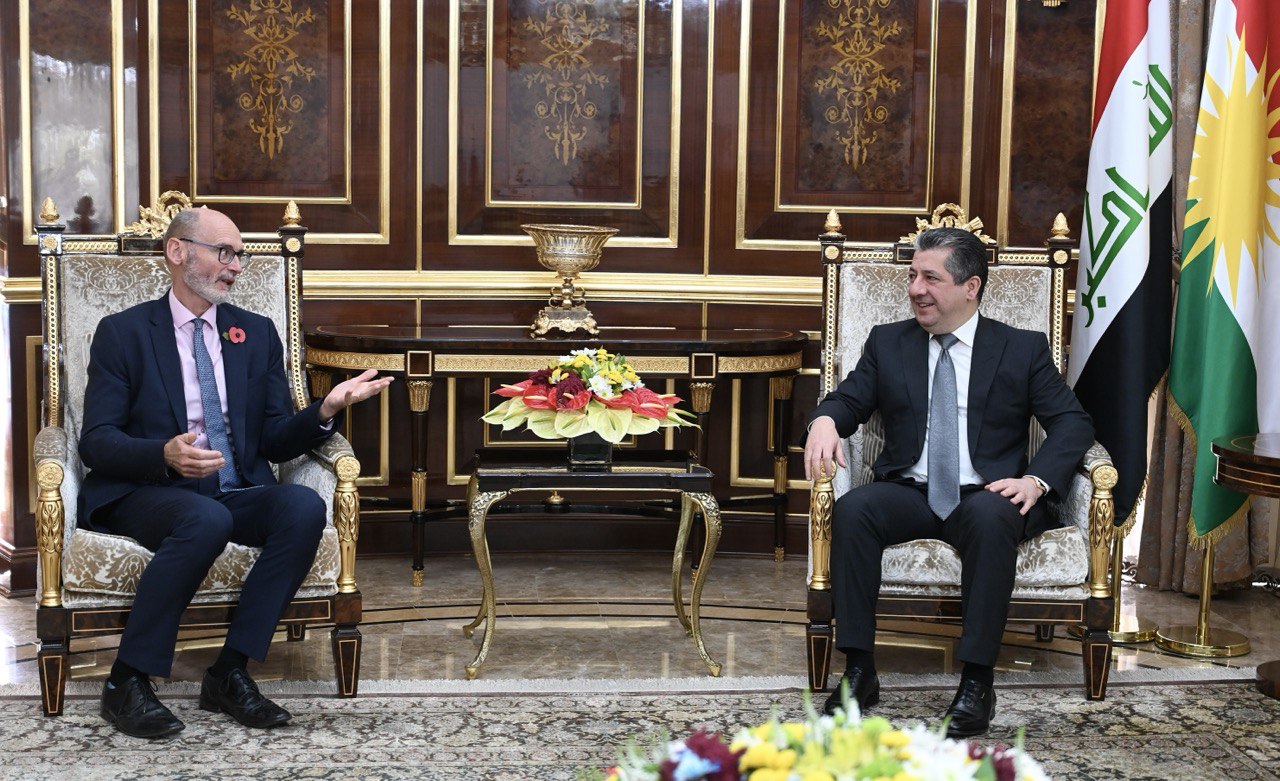 On Saturday, November 11, 2023, Prime Minister Masrour Barzani of the Kurdistan Regional Government (KRG) held a meeting with Steven Hitchen, the United Kingdom's Ambassador to Iraq.
The discussions centered on the most recent political and security developments in the region, with both sides emphasising the critical importance of preserving Iraq's stability, security, and neutrality, while ensuring the safety of coalition forces and diplomatic missions within the country.
The importance of holding the Kurdistan Region's parliamentary elections as scheduled was also a key point in their discussions.