KRG Prime Minister Meets with Iraq's Energy Officials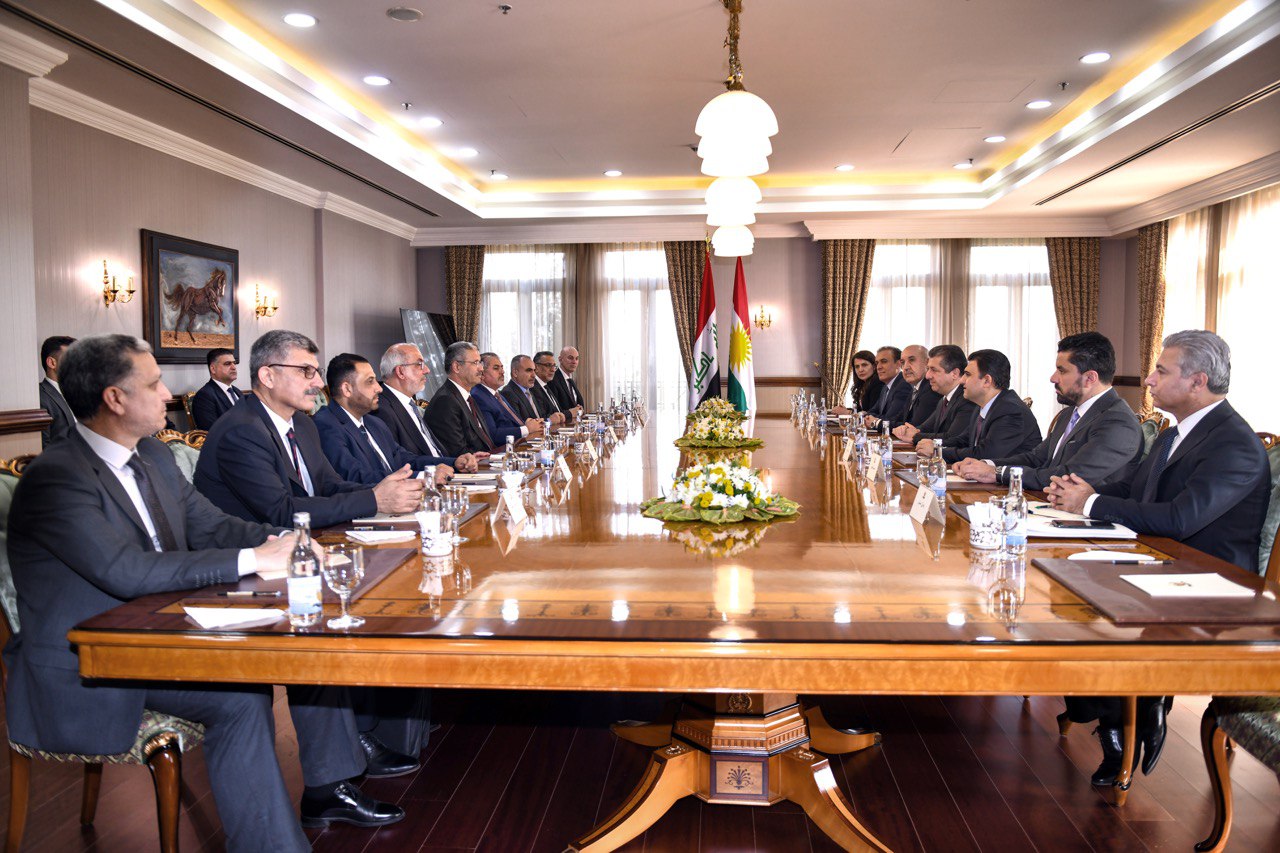 On Sunday, November 12, 2023, Prime Minister Masrour Barzani of the Kurdistan Regional Government (KRG) welcomed the Deputy Prime Minister for Energy and Minister for Energy Affairs and Oil, Hayan Abdul-Ghani, and the Director General of the State Organization for Marketing of Oil (SOMO), Ammar al-Anbagi.
The Prime Minister reaffirmed the KRG's readiness to resume oil exports, emphasising the importance of mutual understanding regarding the technical and financial aspects of the process. He stressed the need to uphold the constitution and mutual agreements to protect the rights of all parties and address the Kurdistan Region's interests in oil production and transportation cost recovery.
Highlighting the substantial losses incurred by Iraq due to the halt in the Kurdistan Region's oil production, Prime Minister Barzani requested full cooperation from the KRG's Minister of Natural Resources in assisting the visiting delegation.
The Iraqi Oil Minister expressed the government's determination to resolve the issue through a mutual agreement based on the constitution, addressing pending issues and obstacles in the process.
Both sides agreed to continue discussions on the legal, financial, and technical aspects of the process, aiming to reach a mutual agreement soon that would contribute to increased revenues for Iraq as a whole.