KRG Prime Minister Visits Erbil Institute of Fine Arts Festival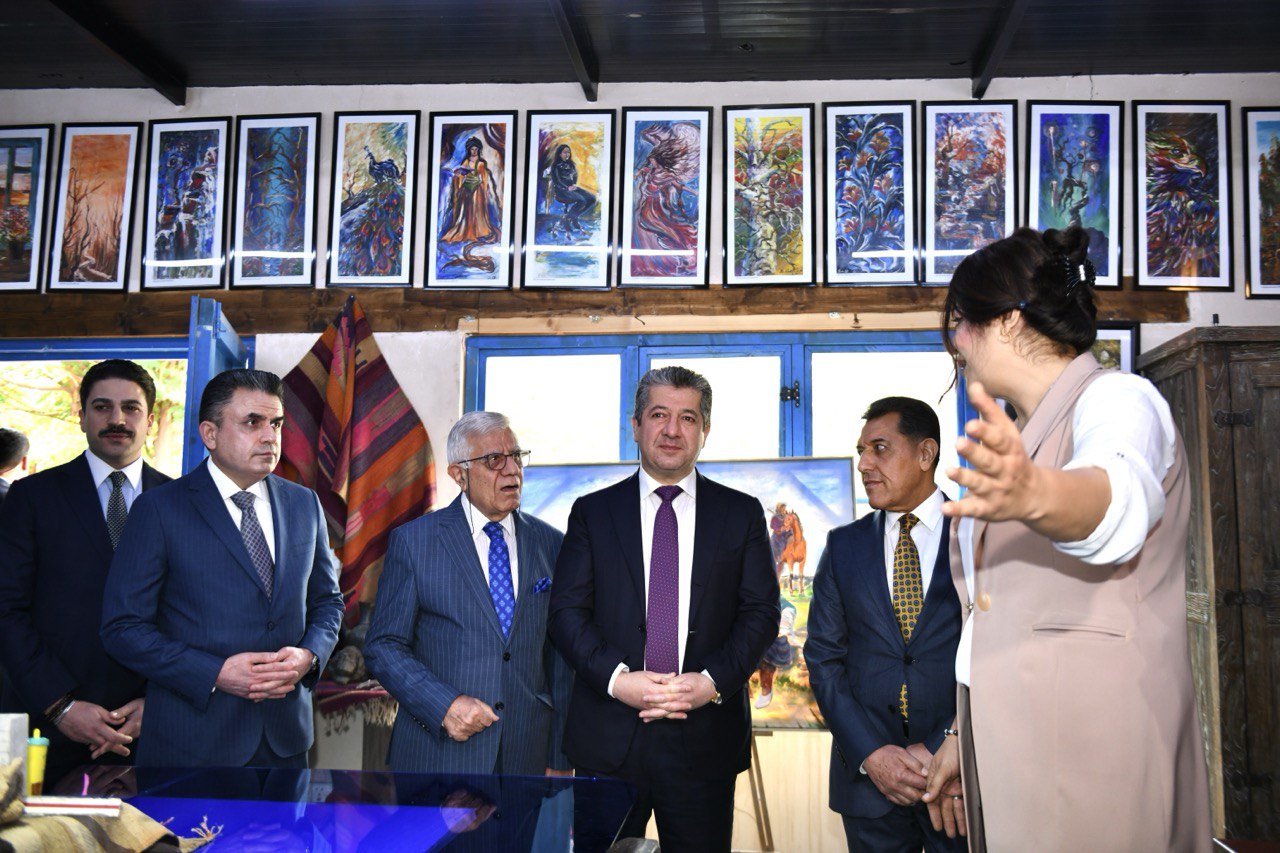 On Tuesday, November 14, 2023, Prime Minister Masrour Barzani of the Kurdistan Regional Government (KRG) paid a visit to the Erbil Institute of Fine Arts Festival.
The Prime Minister extended his congratulations to the festival organisers and emphasised his appreciation for the arts, particularly painting. He remarked that the artworks showcased at the festival are remarkable, representing various stages of these young artists' lives, with a promising future ahead of them. Prime Minister Barzani stressed the government's commitment to supporting young talent throughout the Kurdistan Region, emphasising the significance of arts and culture as symbols of a nation's history and culture.
In a separate announcement, the Prime Minister disclosed that the KRG's meeting with Iraq's Oil Minister had been productive, addressing all technical and legal aspects related to production and exportation of the Kurdistan Region's oil, which rightfully belongs to its people.
He underlined the KRG's demand for the federal government to respect the constitutional rights of the region, especially in terms of financial entitlements, and urged that pending issues be resolved in a manner ensuring that the people of the Kurdistan Region enjoy the same rights as other Iraqis.
Prime Minister Barzani expressed optimism about a positive outcome and a favourable response for the people.
Regarding the salaries and financial entitlements of the Kurdistan Region, the Prime Minister clarified that he had discussed with Prime Minister Mohammed Shia' Al Sudani the payment of 700 billion Iraqi dinars, despite the KRG's initial request of IQD 800 billion. Additionally, the KRG had initially requested six months of payments for the Kurdistan Region's financial entitlements, but the central government agreed to only three months.