KRG Prime Minister Initiates Key Industrial Projects in Zakho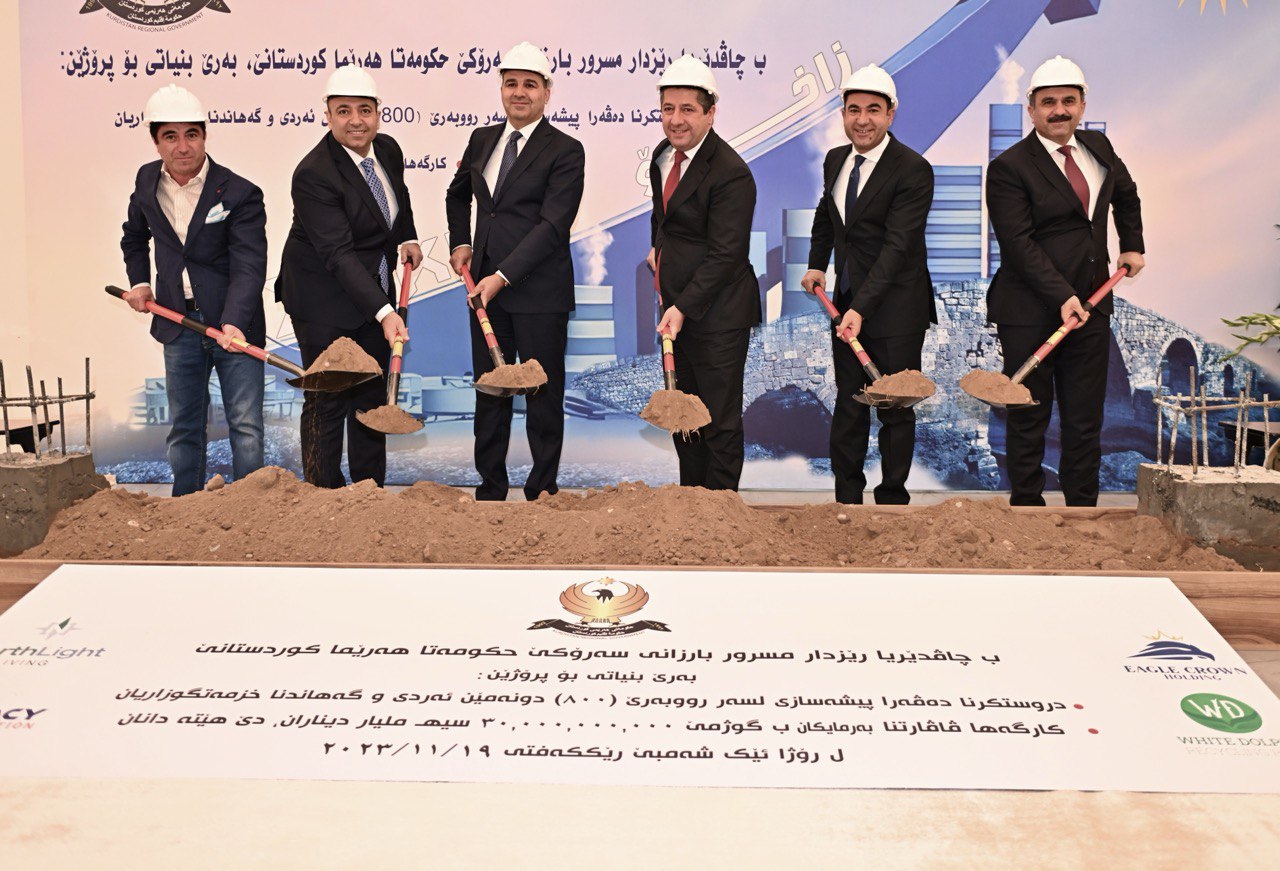 On Sunday, November 19, 2023, Prime Minister Masrour Barzani of the Kurdistan Regional Government (KRG) launched two pivotal projects in Zakho: an Industrial Area and a Recycling Factory.
In his speech, Prime Minister Barzani emphasised the projects' roles in job creation and economic growth in the Kurdistan Region.
Below is the full transcript of Prime Minister's Speech:
"In the name of God,
"Today, I am delighted to initiate two vital projects in Zakho: the Industrial Area and the Recycling Factory. These projects will, I believe, greatly benefit our region, and I thank the companies responsible.
"Since last year, we have been committed to launching similar industrial projects across the Kurdistan Region. These not only generate thousands of jobs but also bolster our economy. The growth of the industrial sector is crucial for our economic development.
"Our region's wealth in raw materials and natural resources lays a solid foundation for industrial growth. With a rapidly expanding market, the Kurdish economy needs diverse products to achieve self-sufficiency and reduce reliance on imports.
"Economic development requires interconnected markets across the Kurdistan Region, supported by improved transportation infrastructure. Over the past year, we have significantly expanded our road network to facilitate this.
"Equally important is the Recycling Factory, which will provide hundreds of jobs and offer environmental benefits. By replacing waste burning, which poses health and environmental risks, this factory represents a critical step towards preserving our natural resources.
"Globally, conservation of resources and the environment is paramount, and the Kurdistan Region is no exception. We must brace for the challenges ahead.
"Despite obstacles, our cabinet continues to make progress, supported by our public and private sectors.
"We envision these projects as catalysts for economic growth throughout the Kurdistan Region. We seek support from local political groups and international allies to realise the KRG's vision and serve our people better."