PM Masrour Barzani meets British counterpart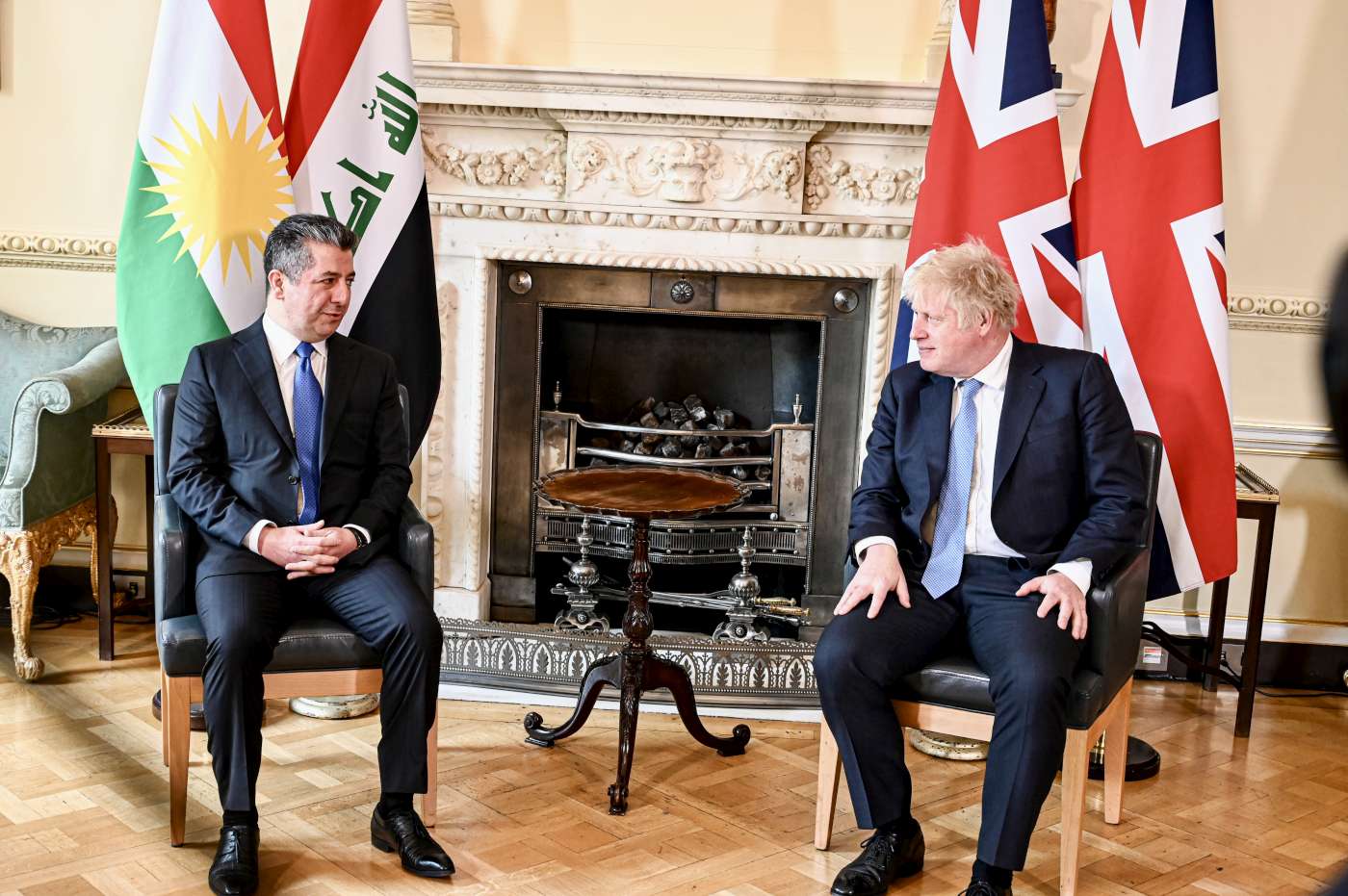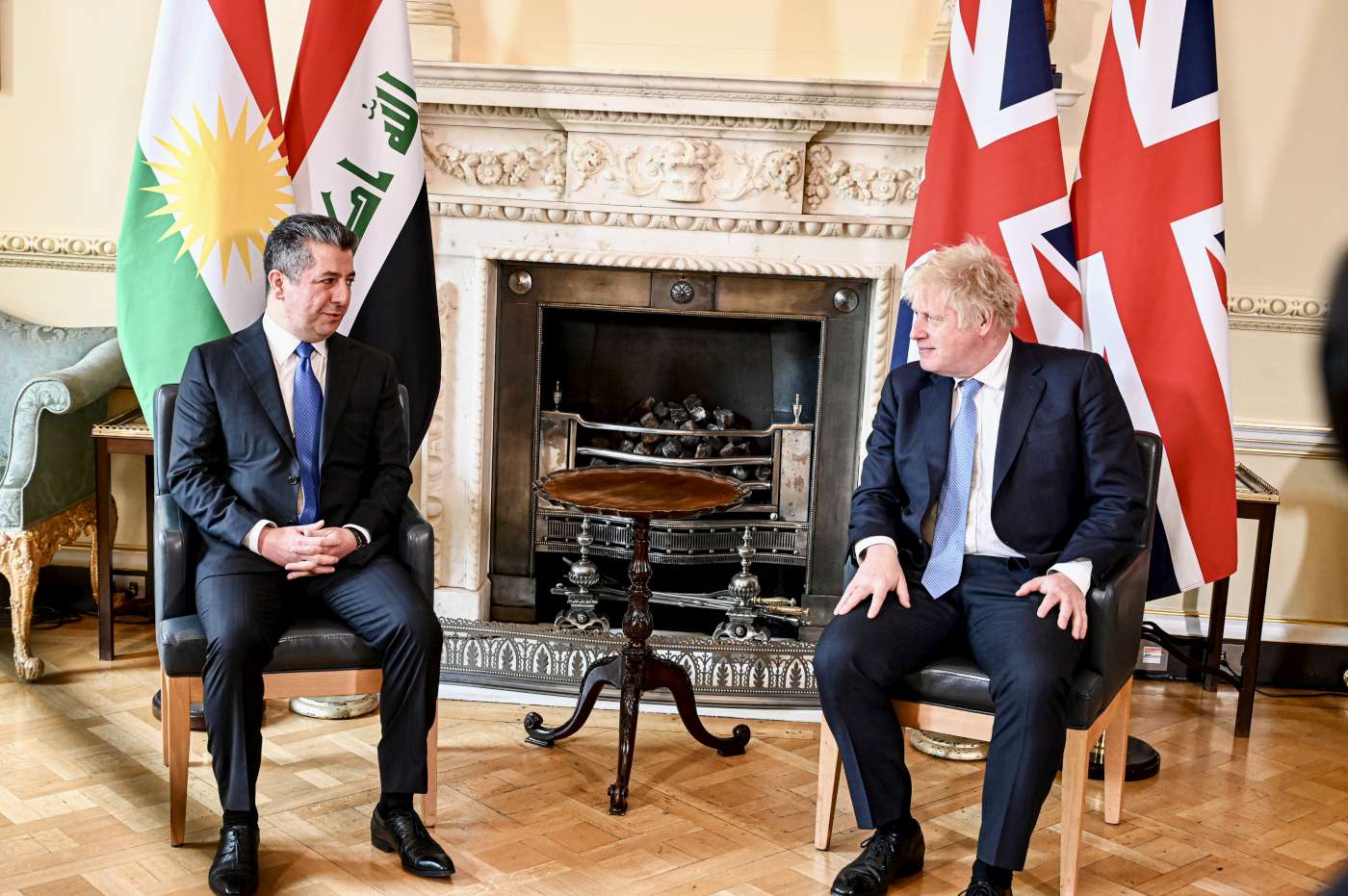 Erbil, Kurdistan Region, Iraq (GOV.KRD) – Prime Minister Masrour Barzani on Tuesday met with UK Prime Minister Boris Johnson.
In the meeting, the latest developments in Iraq and the wider region were discussed, alongside the development of bilateral ties between the Kurdistan Region and the UK.
Prime Minister Barzani thanked his British counterpart for their support as part of the Global Coalition in the fight against Islamic State (ISIS). He also briefed Prime Minister Johnson on the KRG's reform program aimed at diversifying the economy and encouraging investment.
The Prime Minister expressed his hope for increased British investment in the Kurdistan Region, and expressed the KRG's willingness to facilitate the process.
Prime Minister Johnson addressed the historic relationship between the Kurdistan Region and the UK, reminiscing on his visit to the Region when he served as Mayor of London.
The British Prime Minister expressed his country's desire to support the Kurdistan Region in all fields, and emphasized the importance of resolution of issues between the KRG and the Iraqi government. He also praised Prime Minister Barzani's role in addressing the migrant crisis.