PM Masrour Barzani meets US Ambassador to Iraq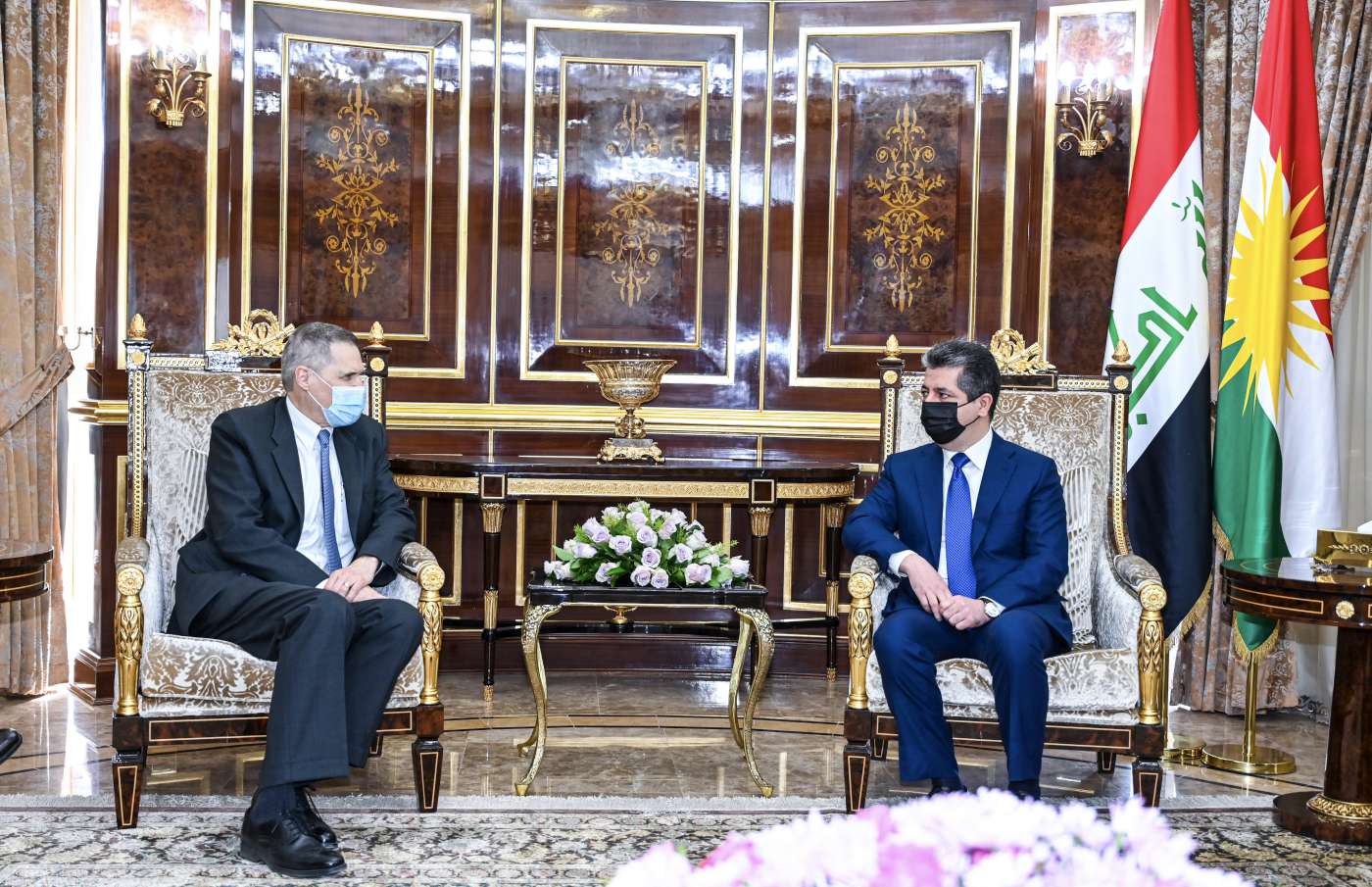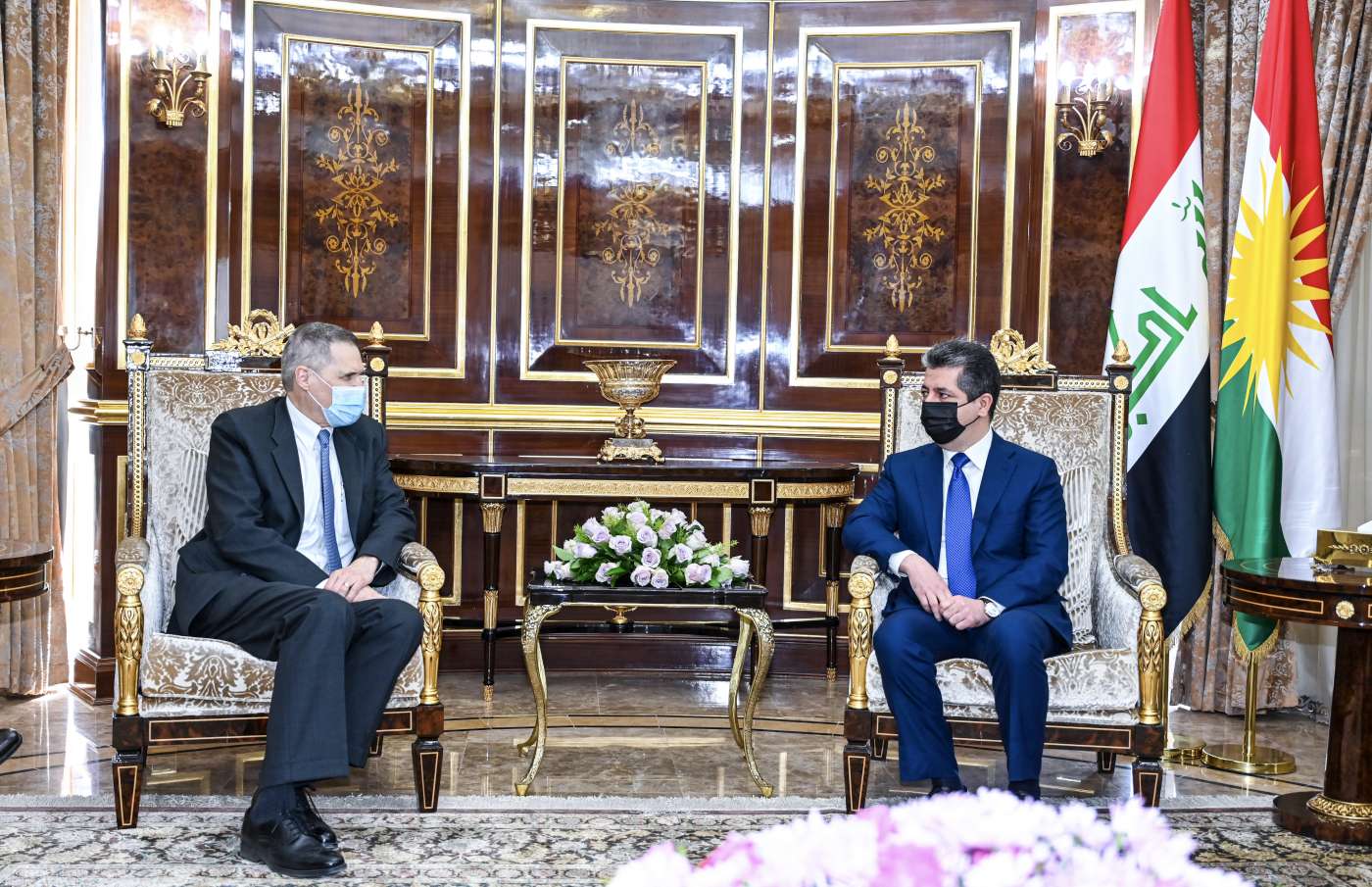 Erbil, Kurdistan Region, Iraq (GOV.KRD) – Prime Minister Masrour Barzani on Monday received US Ambassador to Iraq, Matthew Tueller on a farewell visit, as his term comes to an end.
Prime Minister Barzani thanked the outgoing ambassador for his efforts in improving relations between the Kurdistan Region and US, and wished him success in his future endeavours.
During the meeting, attended by US Consul General in Erbil Robert Palladino, both sides discussed developing bilateral relations between US and the Kurdistan Region as well as the latest developments in Iraq and the region.