PM Masrour Barzani meets Romanian Ambassador to Iraq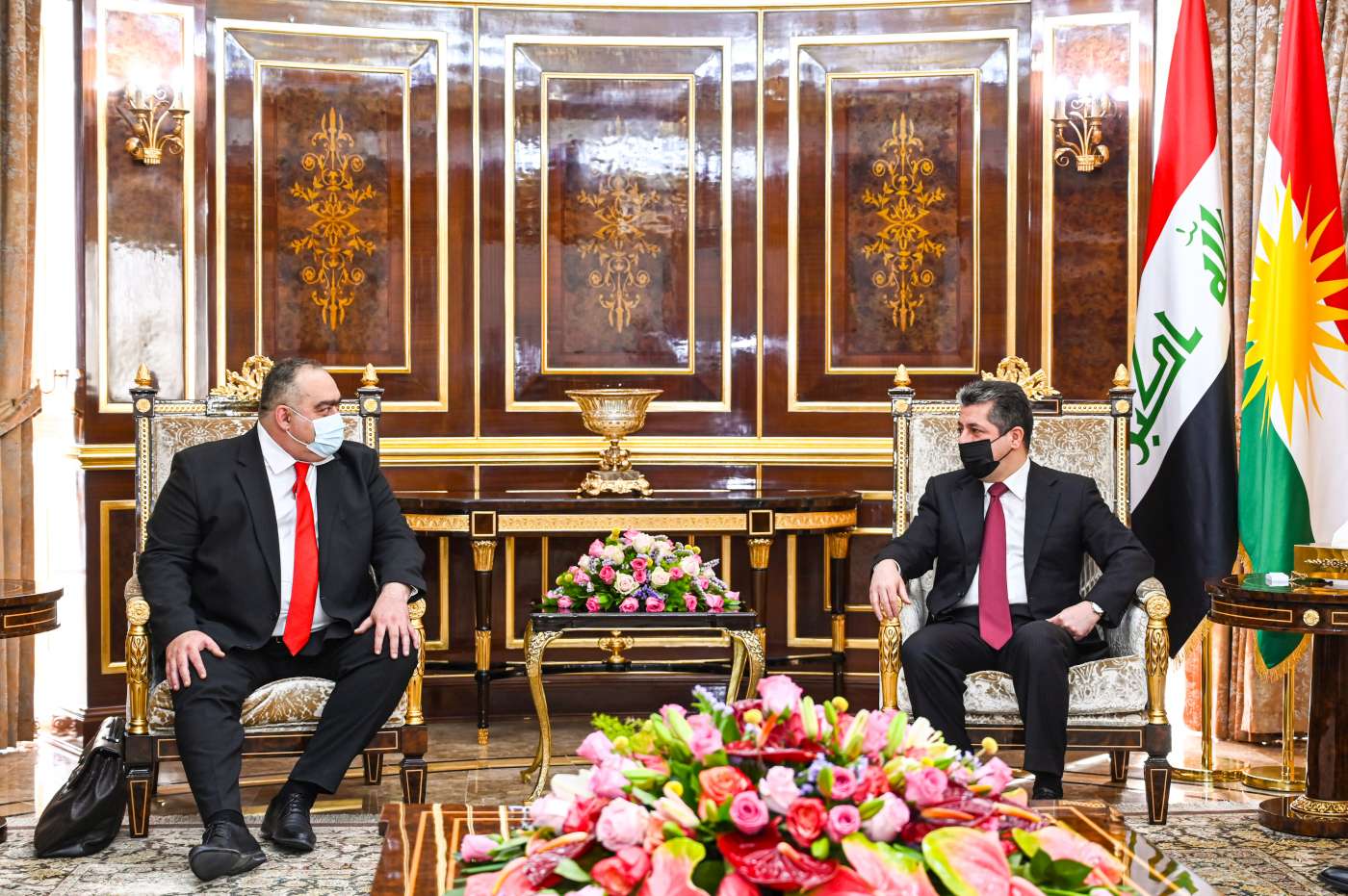 Erbil, Kurdistan Region, Iraq (GOV.KRD) – Prime Minister Masrour Barzani on Sunday met with Radu Octavian Dobre, the Romanian Ambassador to Iraq.
During their first meeting since his appointment, Prime Minister Barzani congratulated the Ambassador on assuming office, and expressed his hopes for the development of ties between the Kurdistan Region and Romania.
Likewise, the Romanian Ambassador expressed his country's desire to develop ties and cooperation with the Kurdistan Region.