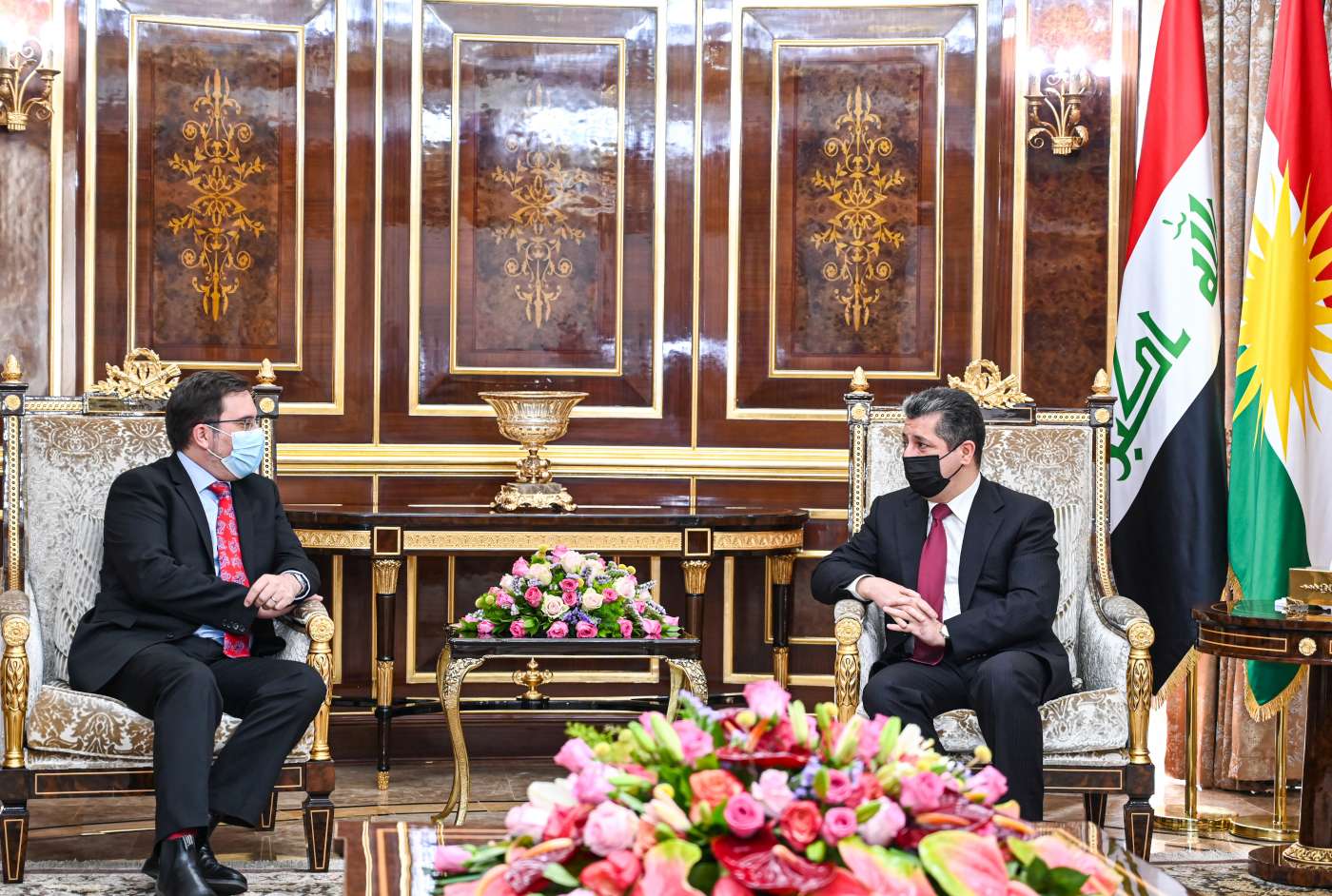 Erbil, Kurdistan Region, Iraq (GOV.KRD) – Prime Minister Masrour Barzani on Sunday met with Mark Bryson-Richardson, the British Ambassador to Iraq.
In the meeting, Prime Minister Barzani expressed his gratitude for the UK's continuous support and expressed Erbil's desire to further elevate ties between both governments.
The British Ambassador addressed Prime Minister Barzani's successful visit to the UK, which will lead to further development of bilateral relations between the Kurdistan Region and the UK.
He specifically addressed the plan for officials from both sides to collaborate on education, higher education, health and defense.
Recent developments in Iraq and the wider region, as well as outstanding issues between Erbil and Baghdad and the importance of resolving those issues in accordance with the constitution, were also discussed in the meeting.