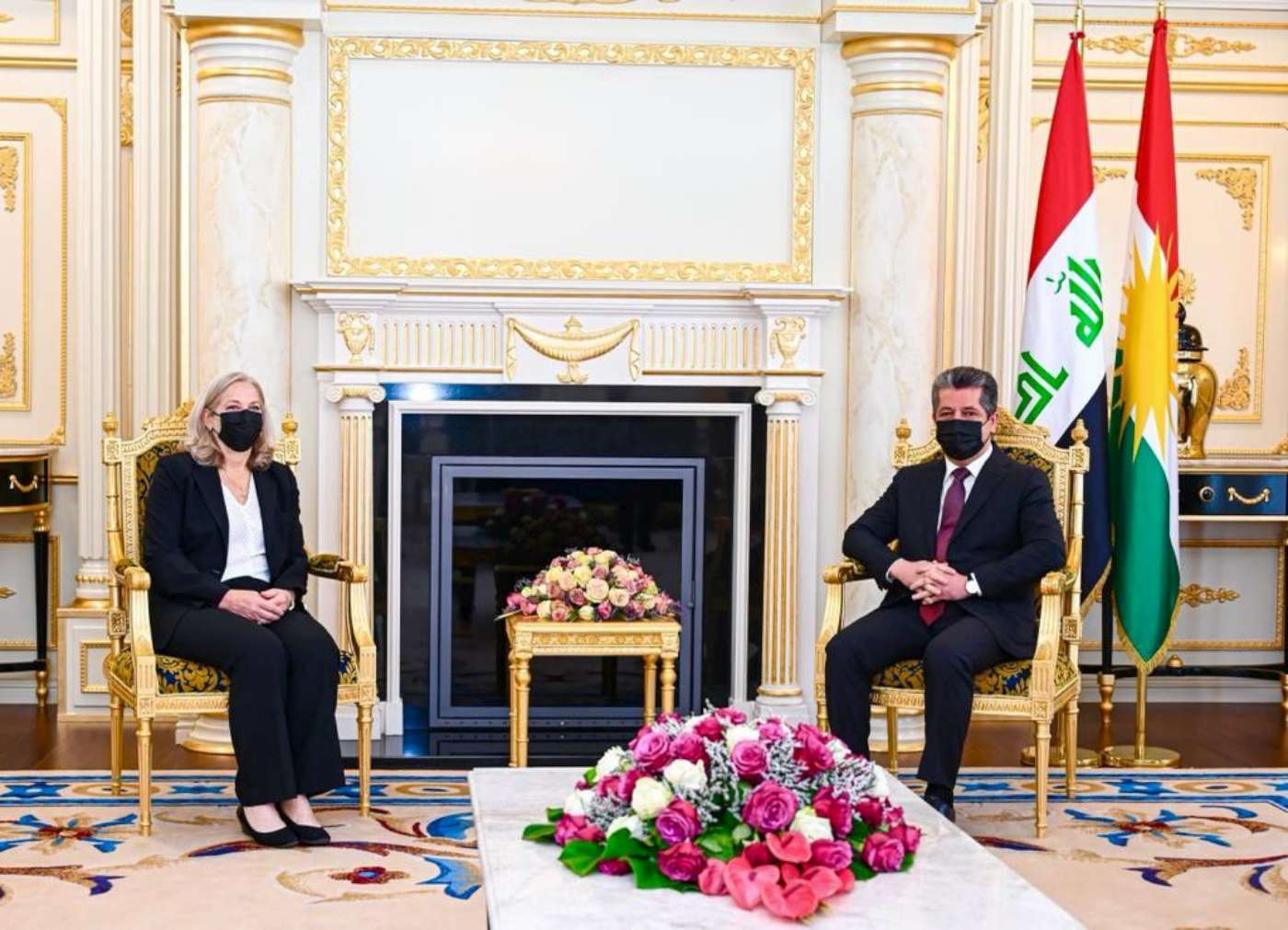 Erbil, Kurdistan Region, Iraq (GOV.KRD) – Prime Minister Masrour Barzani on Thursday met with Alina Romanowski, the new US Ambassador to Iraq.
Prime Minister Barzani congratulated the new Ambassador on assuming office, wished her luck in her job, and expressed his hope for increased cooperation between the Kurdistan Region and the US. Thereafter, Prime Minister Barzani briefed the Ambassador on the KRG's reform agenda to develop a strong economic infrastructure.
In another part of the meeting, Prime Minister Barzani addressed the relationship between Erbil and Baghdad, stressing that the people of the Kurdistan Region have national and constitutional rights, with outstanding issues with Baghdad relating not only to oil and the budget, but that the Region is a constitutionally recognised entity and must be treated as per the Iraqi Constitution.
The new US Ambassador reiterated her country's support for the Region as an important ally. She added that Iraq and the Kurdistan Region are important parts of US politics and stressed the importance of establishing a new Iraqi government that serves the interests of all the country's constituencies.