PM Masrour Barzani meets top Iraqi military delegation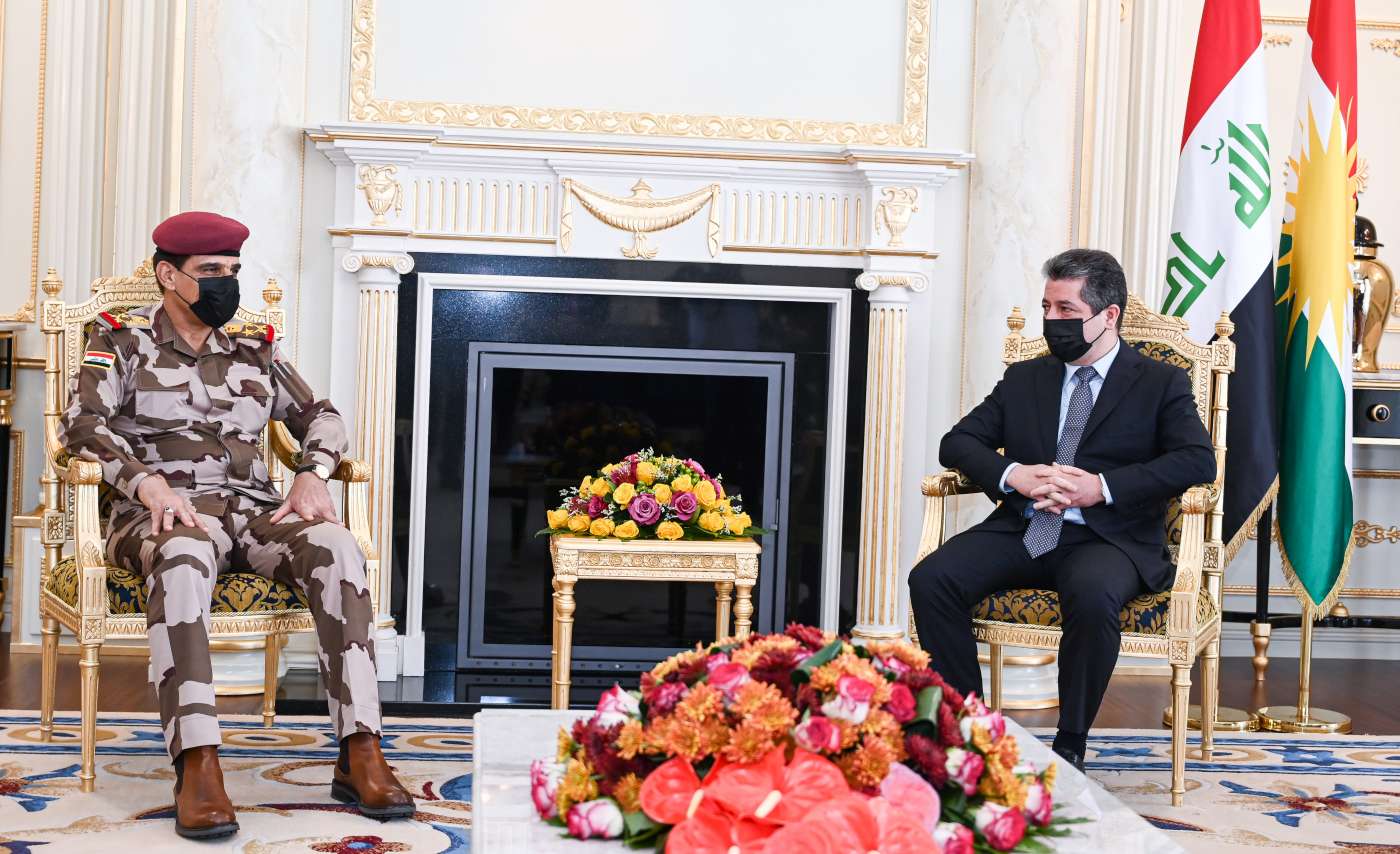 Erbil, Kurdistan Region, Iraq (GOV.KRD) – Prime Minister Masrour Barzani on Sunday met with a top Iraqi military and security delegation led by General Abdel Emir Yarallah, the Chief of General Staff of the Iraqi Armed Forces.
Prime Minister Barzani stressed the importance of cooperation between the Peshmerga forces and Iraqi army, especially in disputed territories. He emphasized that the Peshmerga forces must be seen as part of the Iraqi security system and be supported, because the strength of the Peshmerga forces is to the benefit of Iraq's stability on the whole. He added that the Iraqi army should also represent all Iraqi constituencies indiscriminately.
The delegation provided Prime Minister Barzani with a national security update and stated that the aim of their visit was to develop ties and cooperation between Iraqi forces and the Peshmerga.