PM Masrour Barzani meets with Deputy Commander of Coalition Forces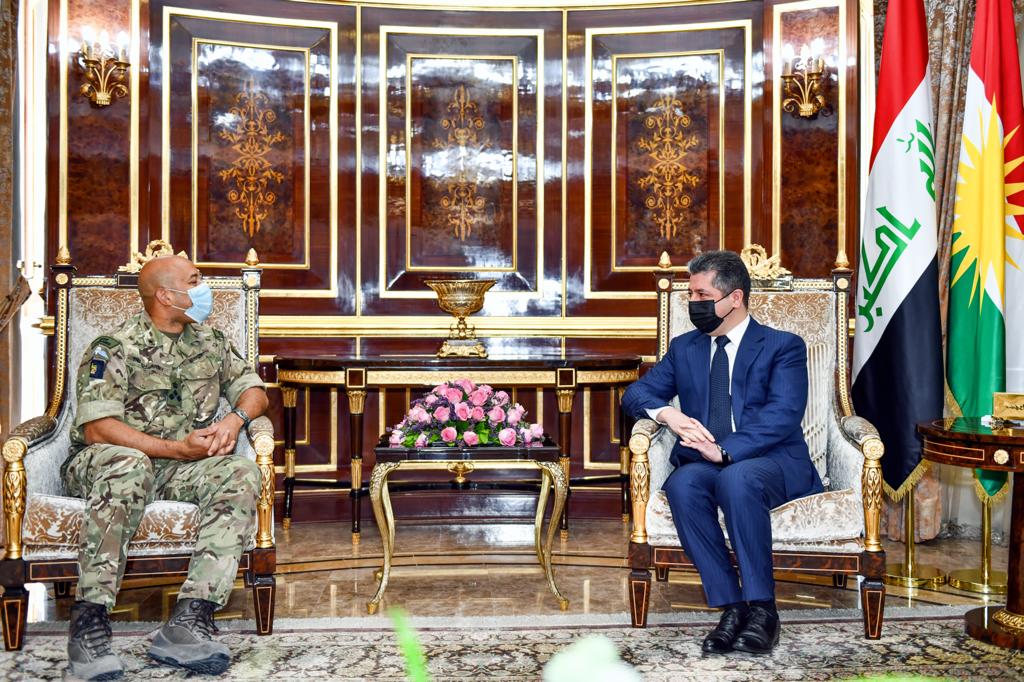 Erbil, Kurdistan Region, Iraq (GOV.KRD) – Prime Minister Masrour Barzani on Sunday met with Brigadier General Karl Harris, deputy commander of the coalition forces in Iraq and Syria.
In the meeting, the latest developments in the war against terrorism in Iraq and Syria were discussed, with both sides stressing the importance of continuing security cooperation between the Peshmerga forces and Iraqi security forces to confront the threat posed.
Both sides also discussed the ongoing reform process in the Ministry of Peshmerga and continuing the support by the coalition forces for the Peshmerga forces.