PM Masrour Barzani meets French Ambassador to Iraq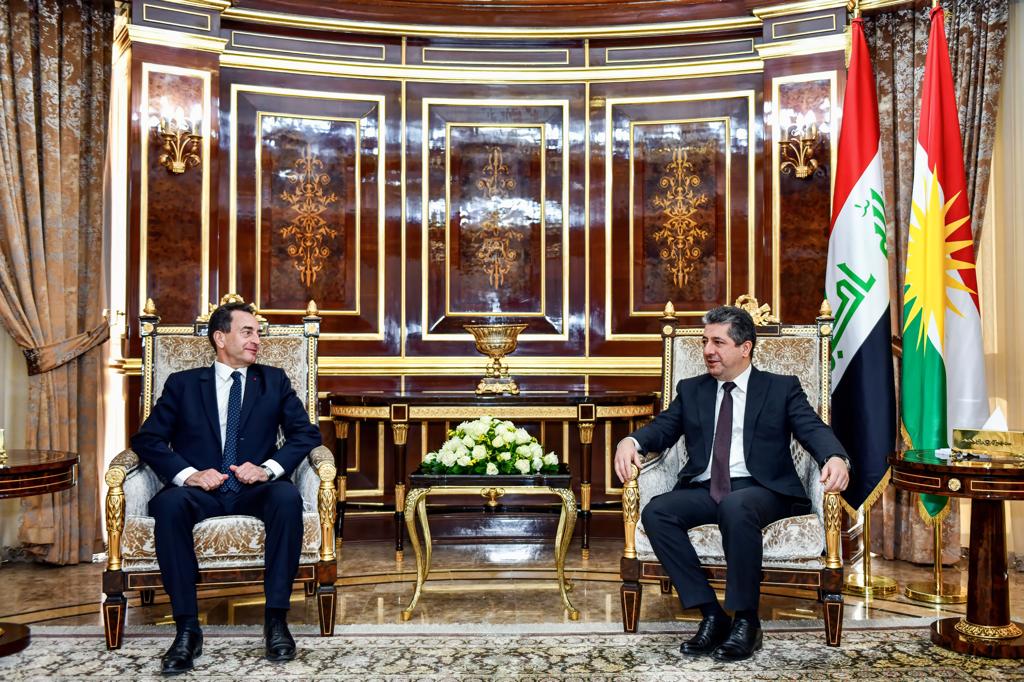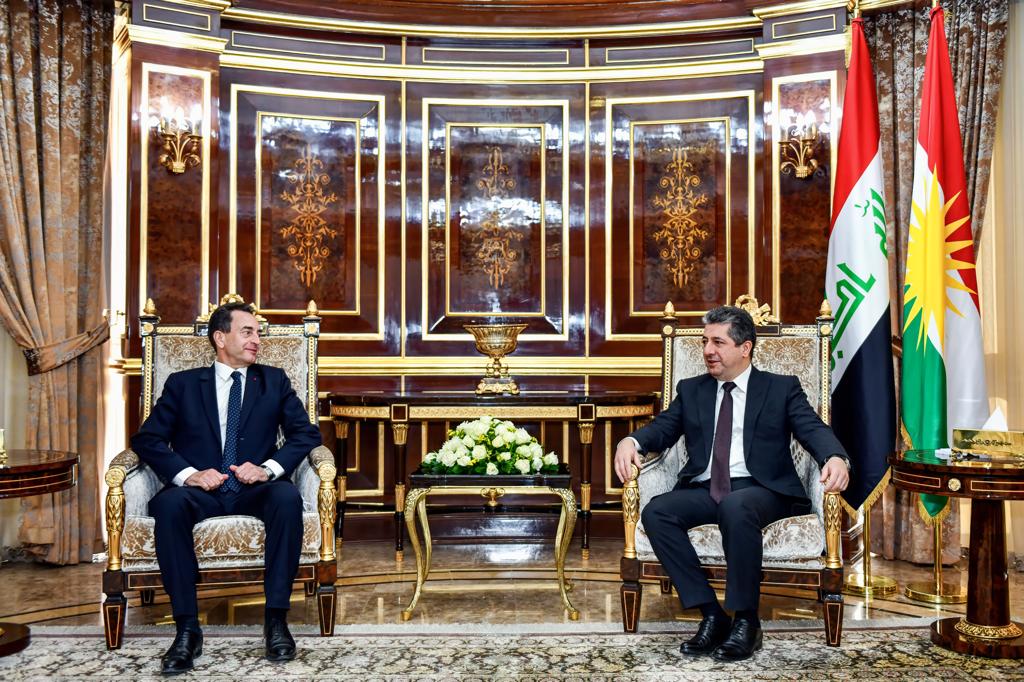 Erbil, Kurdistan Region, Iraq (GOV.KRD) – Prime Minister Masrour Barzani on Tuesday met with Éric Chevalier, the French Ambassador to Iraq.
In the meeting, the latest developments in Iraq and the wider region, as well as relations between Paris and Erbil, were discussed.
Outstanding issues between Erbil and Baghdad, and ongoing attempts to resolve them in accordance with the Constitution, were the main topics of the discussion. Prime Minister Barzani reiterated the Kurdistan Region's desire to resolve all issues constitutionally.
PM also explained that the problems that remained unresolved do not serve Iraqis and Iraq's security and stability.
About the political process and efforts to form the new government, the Prime Minister stressed the need to respect the principles of real partnership, balance and consensus.