PM Masrour Barzani meets the German Consul General in Erbil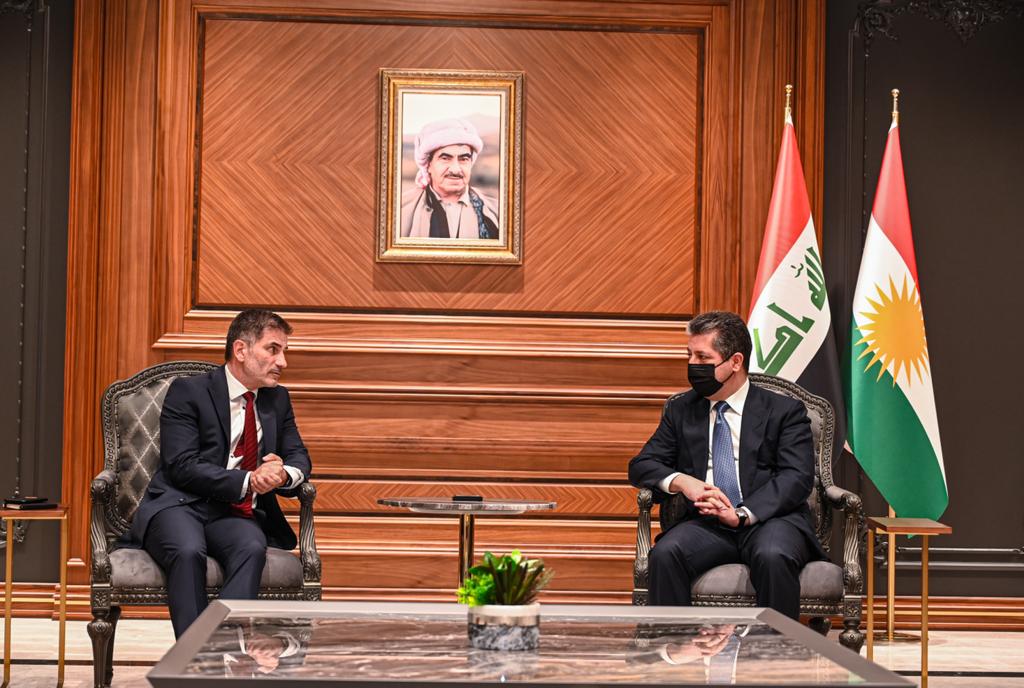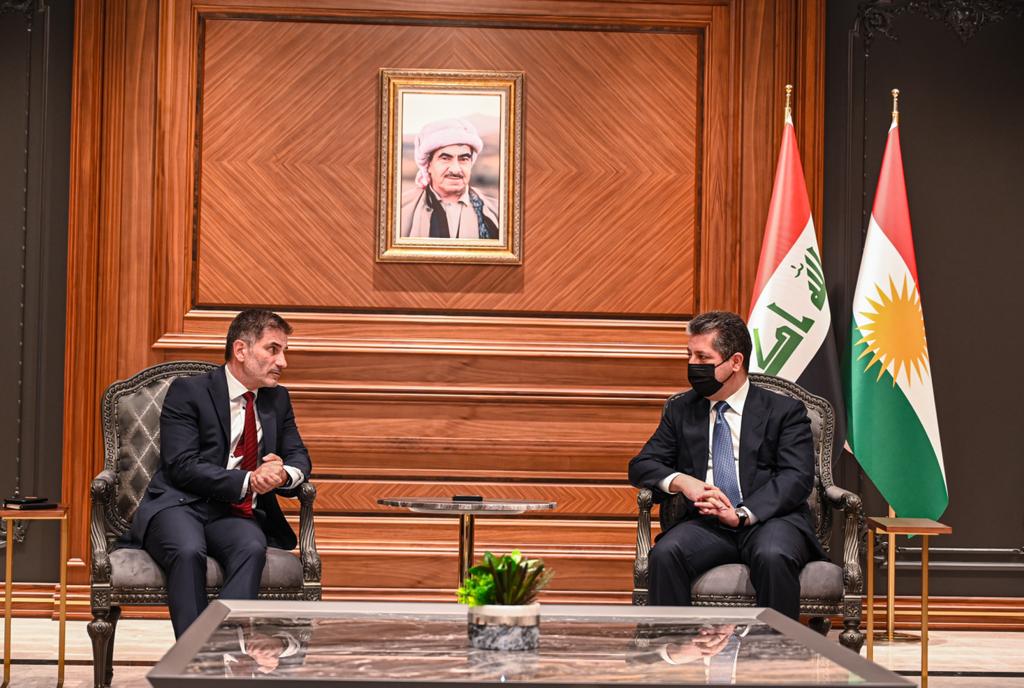 Erbil, Kurdistan Region, Iraq (GOV.KRD) – Prime Minister Masrour Barzani on Wednesday met with Klemens Semtner, the Consul General of Germany to the Kurdistan Region, on the occasion of the end of his tenure.
Prime Minister Barzani offered his thanks to the Consul General for his efforts to develop relations between the Kurdistan Region and Germany and wished him success in his future endeavours.
In response, the German Consul General expressed his gratitude for the strong coordination and cooperation the German Consulate received from Kurdistan Regional Government (KRG) institutions.