PM Masrour Barzani meets President of Iraqi Supreme Judicial Council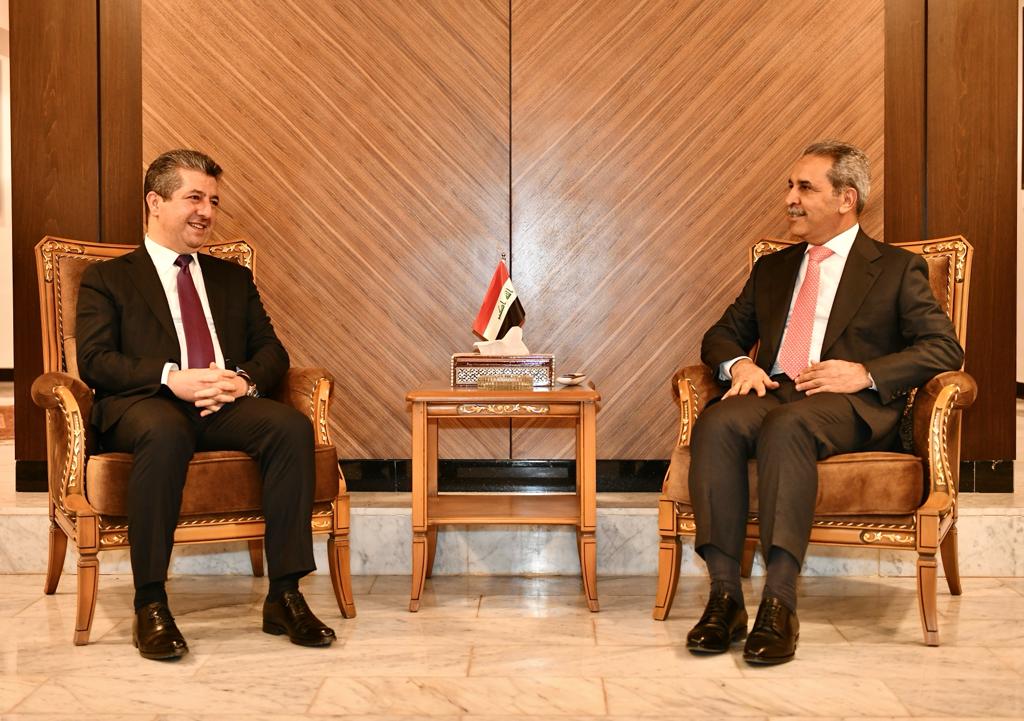 Erbil, Kurdistan Region, Iraq (GOV.KRD) – Prime Minister Masrour Barzani on Saturday met with the President of the Iraqi Supreme Judicial Council, Faiq Zidan.
In the meeting, both sides discussed the importance of resolving outstanding issues between Erbil and Baghdad in accordance with the Constitution.
Prime Minister Barzani stressed that the Kurdistan Region should be viewed as a constitutional entity within Iraq.
The President of the Supreme Judicial Council expressed his support for the resolution of issues through dialogue in a way that serves all the people of Iraq.