PM Masrour Barzani meets new US Consul General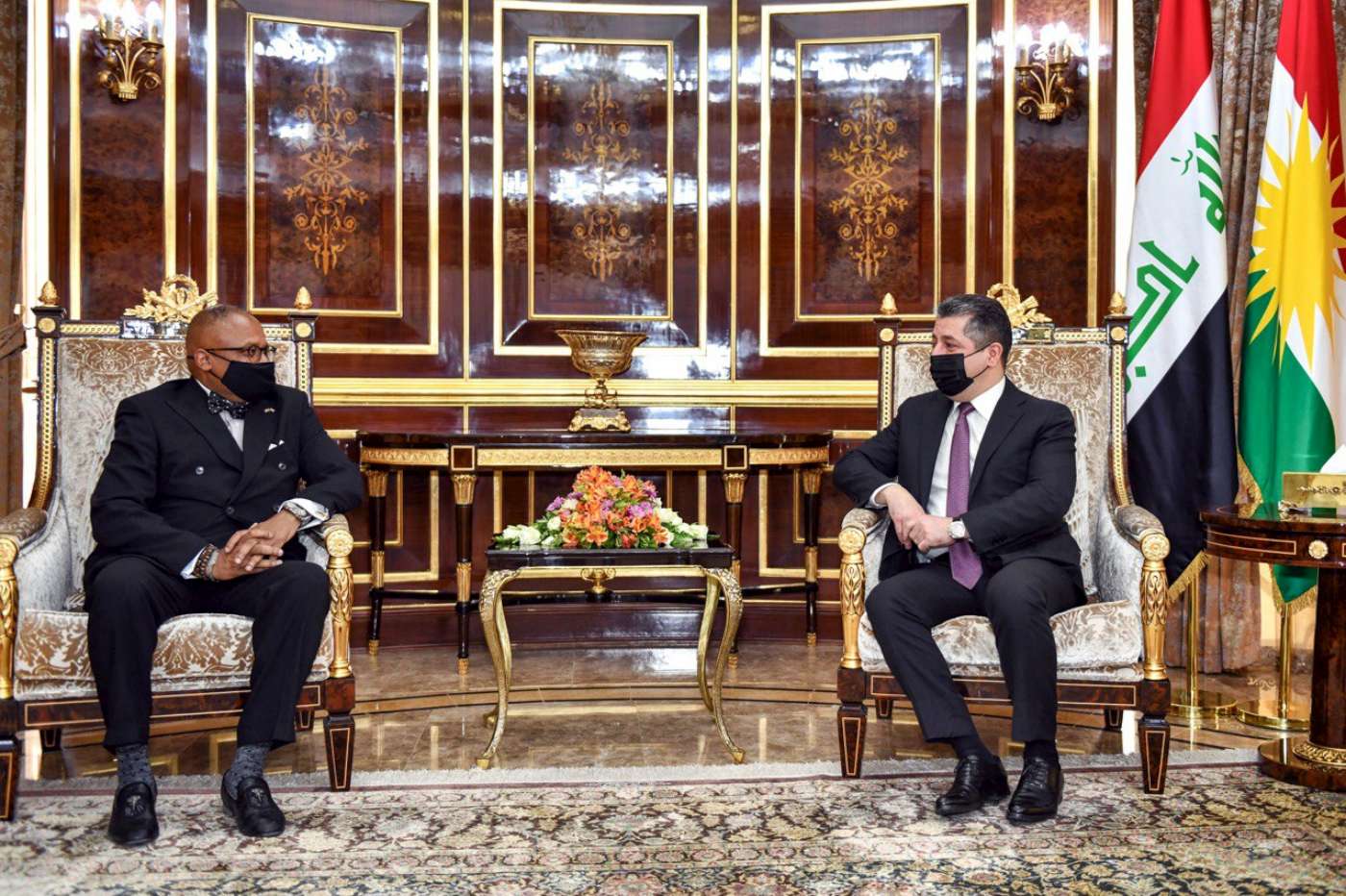 Erbil, Kurdistan Region, Iraq (GOV.KRD) – Prime Minister Masrour Barzani on Wednesday met with Irvin Hicks Jr., the new US Consul General in Erbil.
Prime Minister Barzani congratulated the new Consul General on assuming office and wished him the best of luck in his new role.
Prime Minister Barzani expressed his gratitude for continuing American support, as well as the Kurdistan Region's desire to further strengthen bilateral relations with the US.
The new Consul General expressed his country's desire to strengthen ties with Erbil in all fields.
Both sides also discussed the Ninth Cabinet's reform agenda, diversification of the economy, and means of encouraging investment.