PM Masrour Barzani meets with UK military delegation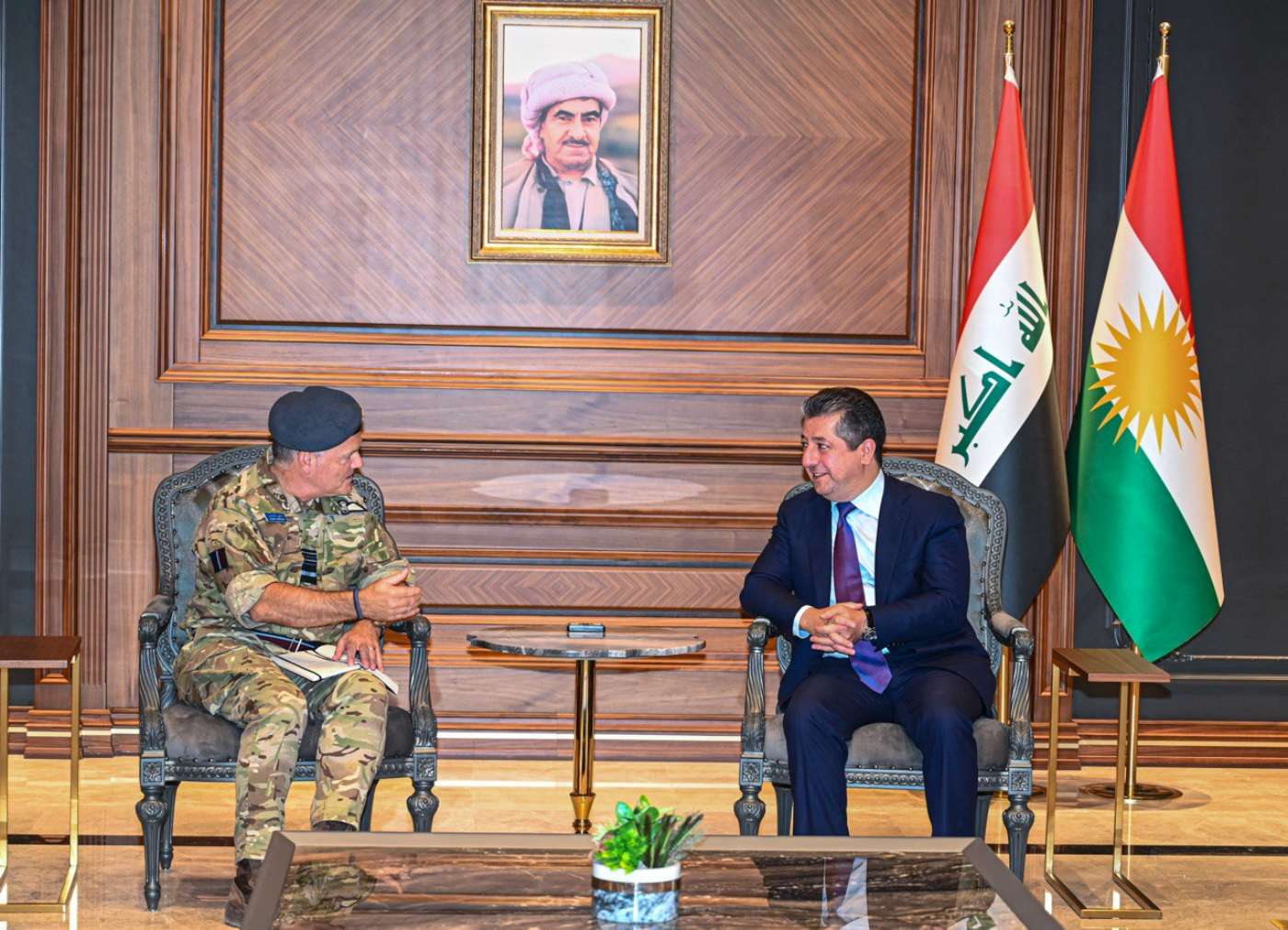 Erbil, Kurdistan Region, Iraq (GOV.KRD) – Prime Minister Masrour Barzani on Wednesday met with a UK military delegation led by Air Marshall Sammy Sampson, the UK Defence Senior Advisor to the Middle East and North Africa.
In the meeting, both sides discussed recent developments in Iraq and the wider region, as well as ties between the Kurdistan Region and the UK.
Ongoing reforms within the Peshmerga Ministry and confronting the threat of terrorism were further topics of discussion.