PM Masrour Barzani marks start of the new academic year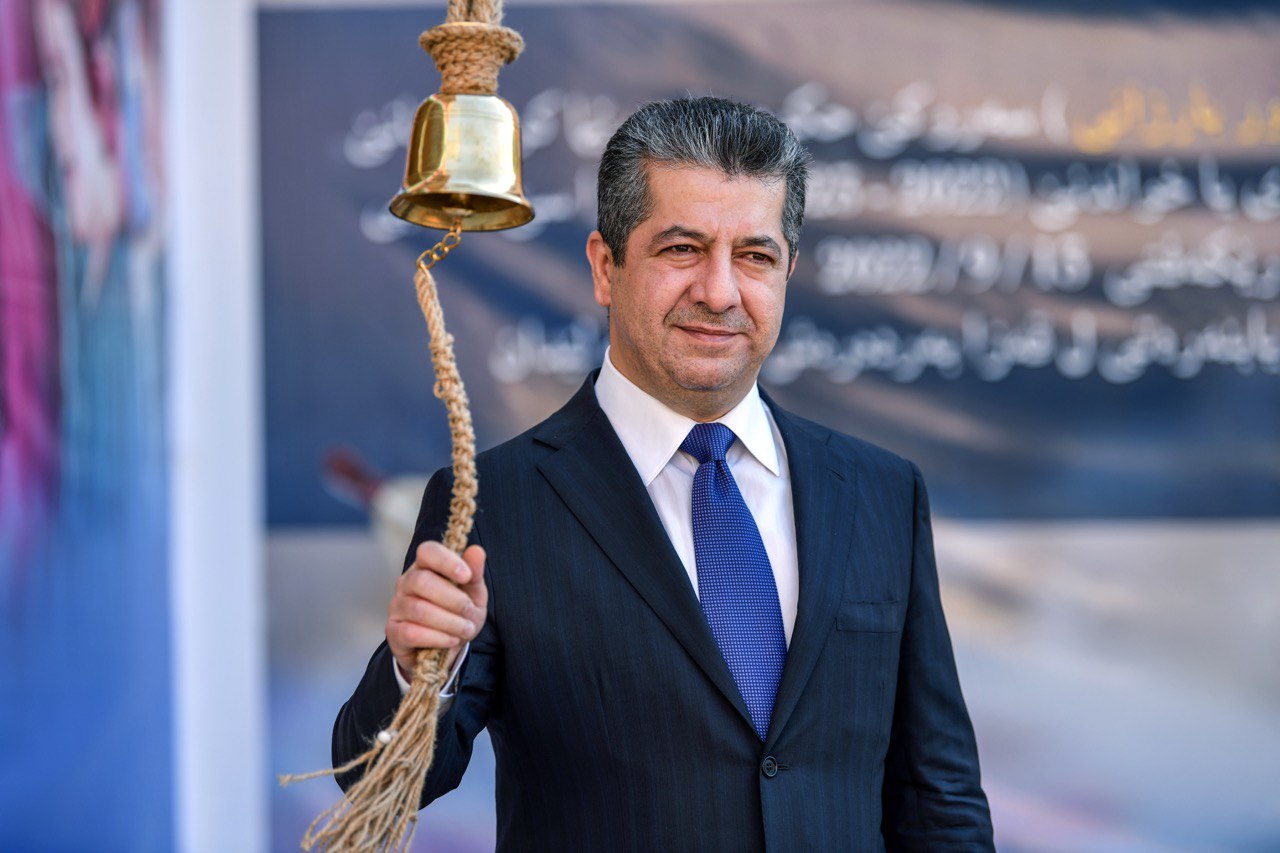 Erbil, Kurdistan Region, Iraq (GOV.KRD) – Prime Minister Masrour Barzani on Tuesday marked the start of the new academic year in the Kurdistan Region at a local school in Duhok province.
In a speech addressing students and teachers, Prime Minister Barzani stressed the important role of education in nurturing an educated generation that will in the future better serve their nation.
Prime Minister Barzani expressed his gratitude for the work of the Ministry of Education and teachers over the past two years in keeping the education system going despite several crises, and also praised families for supporting their children's education.
The Prime Minister provided reassurance that the Kurdistan Regional Government (KRG) will spare 'no effort' in resolving the difficulties the Kurdistan Region has and continues to face, but that the necessary changes can not be made 'overnight' and that the required reforms are part of a long-term strategy to improve the lives of the people of the Kurdistan Region.
Prime Minister Barzani also emphasized the Ninth Cabinet's determination to build a strong economic infrastructure and that, while the outcomes of these efforts might not be immediately apparent, they soon will be.
Prime Minister Barzani added that the Ninth Cabinet has tried to build new schools and renovate old ones with the help of the private sector.
He further praised the Ministry of Education for starting a campaign to raise student awareness on topics of national interest.
"I call on you, dear students, that your love for your country, for its beautiful nature, and the religious and ethnic coexistence of our community, should be above everything else," he said.
Prime Minister Barzani added that the Kurdistan Region requires more engineers, scientists, and experts to meet the needs of the modern world, with the current generation the key to achieving that goal.