PM Masrour Barzani meets US Assistant Secretary of Defense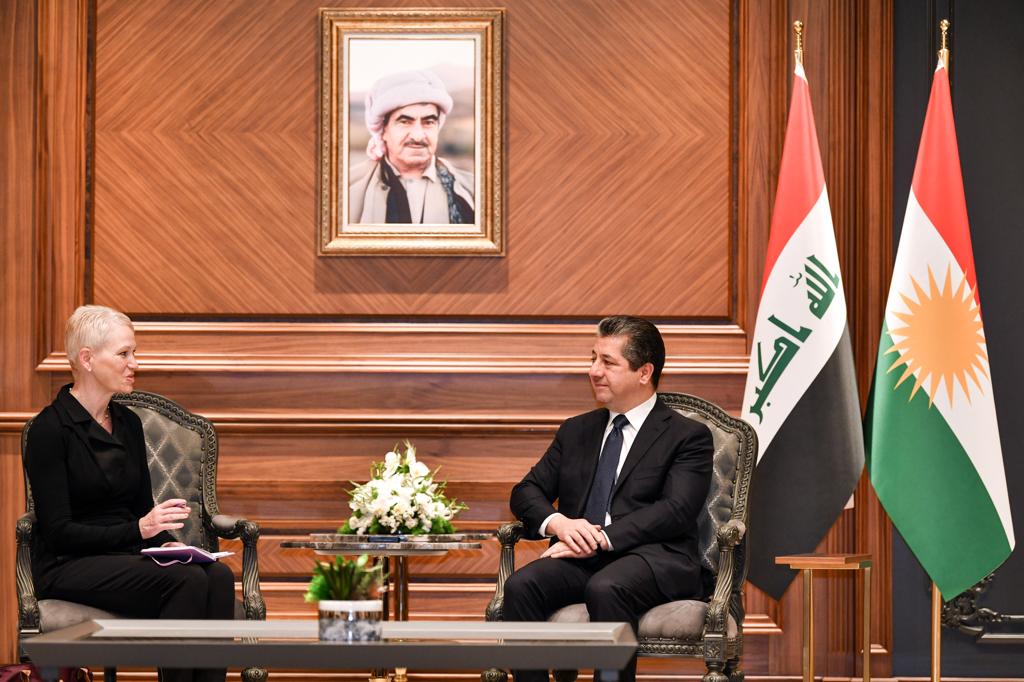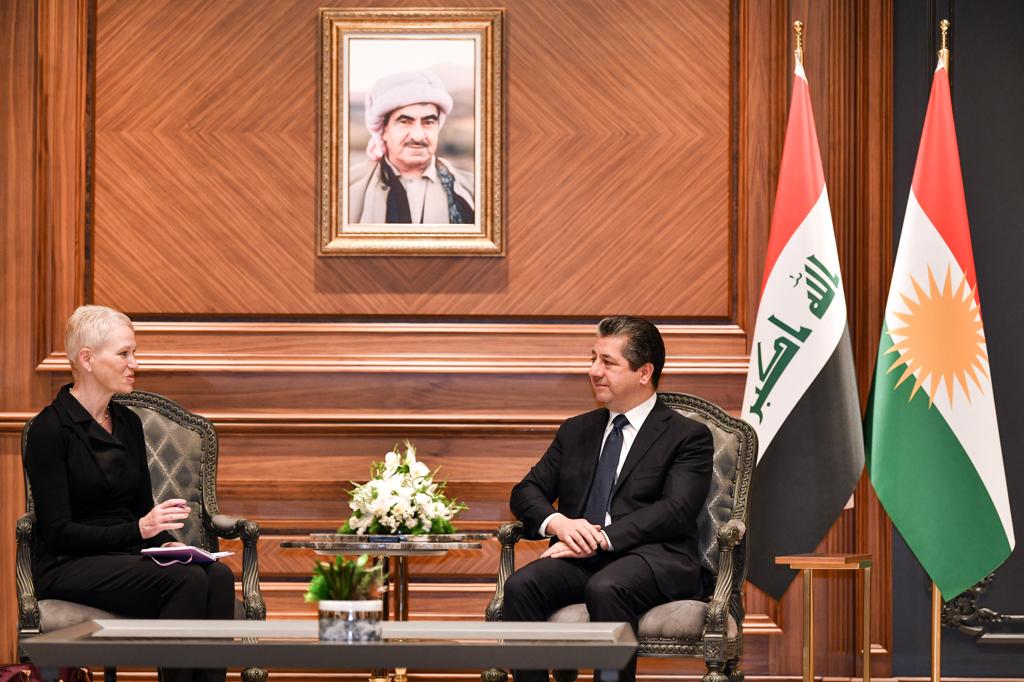 Erbil, Kurdistan Region, Iraq (GOV.KRD) – Prime Minister Masrour Barzani today received Celeste A. Wallander, the United States Assistant Secretary of Defense for International Security Affairs in Erbil.
Prime Minister Barzani and Assistant Secretary Wallander discussed the Memorandum of Understanding – to be signed today – concerning the continuation of US support to Peshmerga forces between the Ministry of Peshmerga Affairs and the US Department of Defense.
Looking onwards, Prime Minister Barzani praised the continuation of American support for the Peshmerga forces and stressed the Kurdistan Region's desire to develop bilateral relations with Washington, D.C.
Assistant Secretary Wallander expressed her pride at visiting the Kurdistan Region and signing the Memorandum of Understanding.
On political developments, both agreed on the importance to resolve outstanding issues with Baghdad on the basis of the Constitution.