PM Masrour Barzani meets Commander General of Coalition Forces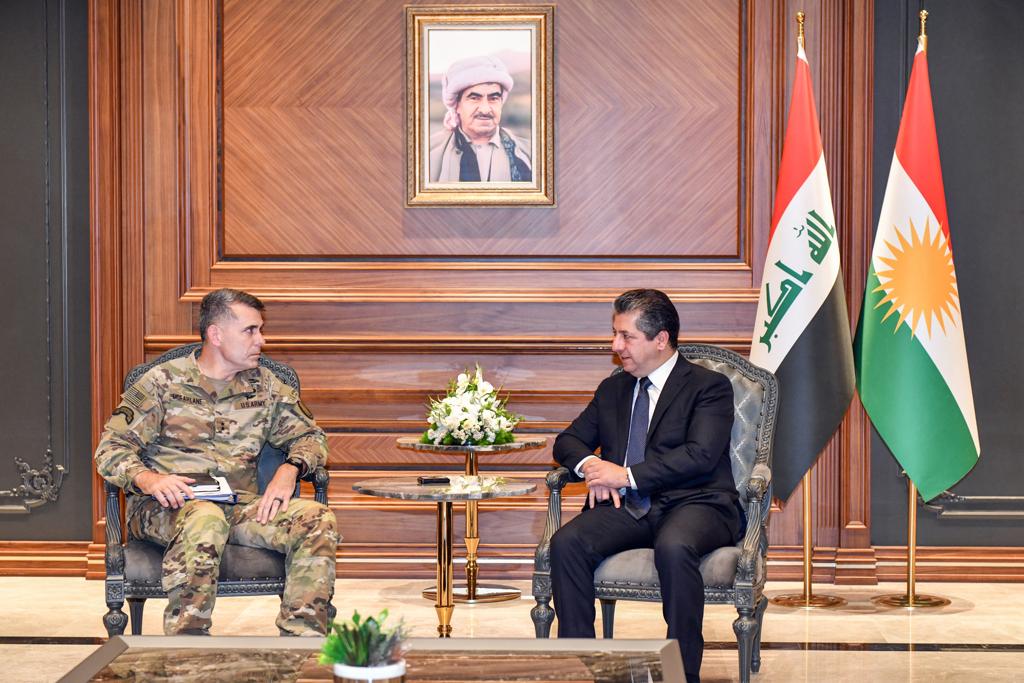 Erbil, Kurdistan Region, Iraq (GOV.KRD) – Prime Minister Masrour Barzani today met with Major General Matthew McFarlane, the Commanding General of Combined Joint Task Force – Operation Inherent Resolve in Iraq and Syria.
Discussion centered on the latest developments in Iraq and the wider region, as well as the continuation of Coalition support to the Peshmerga Forces in the fight against terrorism.
Prime Minister Barzani and Maj. Gen. McFarlane agreed that strong cooperation between the Peshmerga forces and Iraqi security forces with the Coalition is essential to maintain security and stability in the region.