PM Masrour Barzani meets Russian Ambassador to Iraq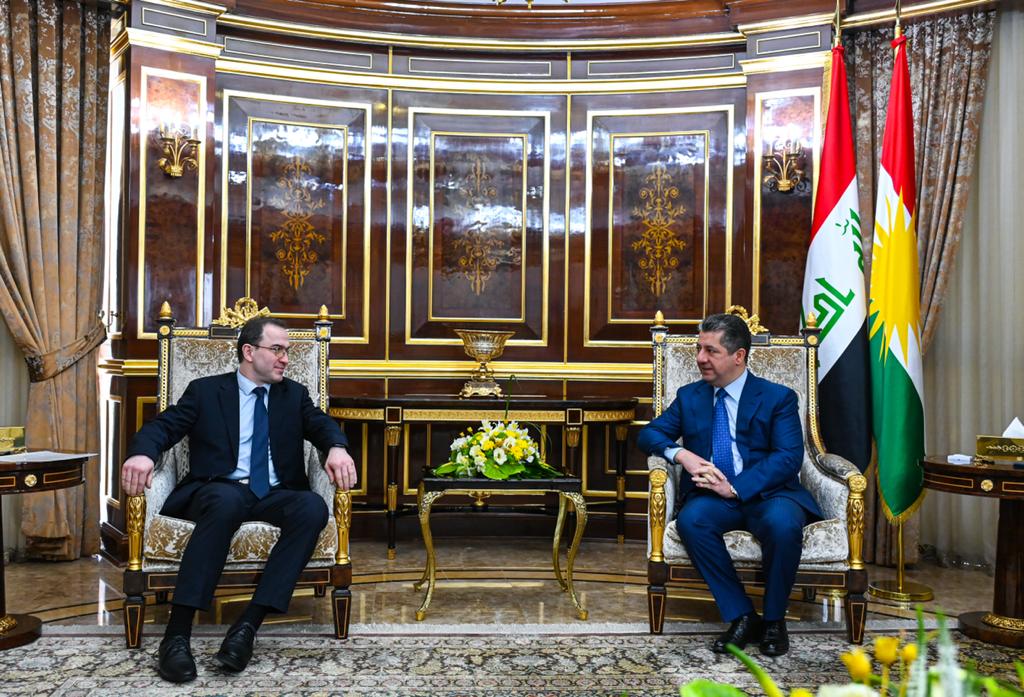 Erbil, Kurdistan Region, Iraq (GOV.KRD) – Prime Minister Masrour Barzani today met with the Russian Ambassador to Iraq, Elbrus Kutrashev.
Both discussed outstanding issues between Erbil and Baghdad. The Prime Minister stressed the crucial importance of continuing constructive dialogue to resolve these issues and ensure the rights of the people of Kurdistan Region are respected.
Later, they discussed bilateral relationship between the Kurdistan Region and Russia.