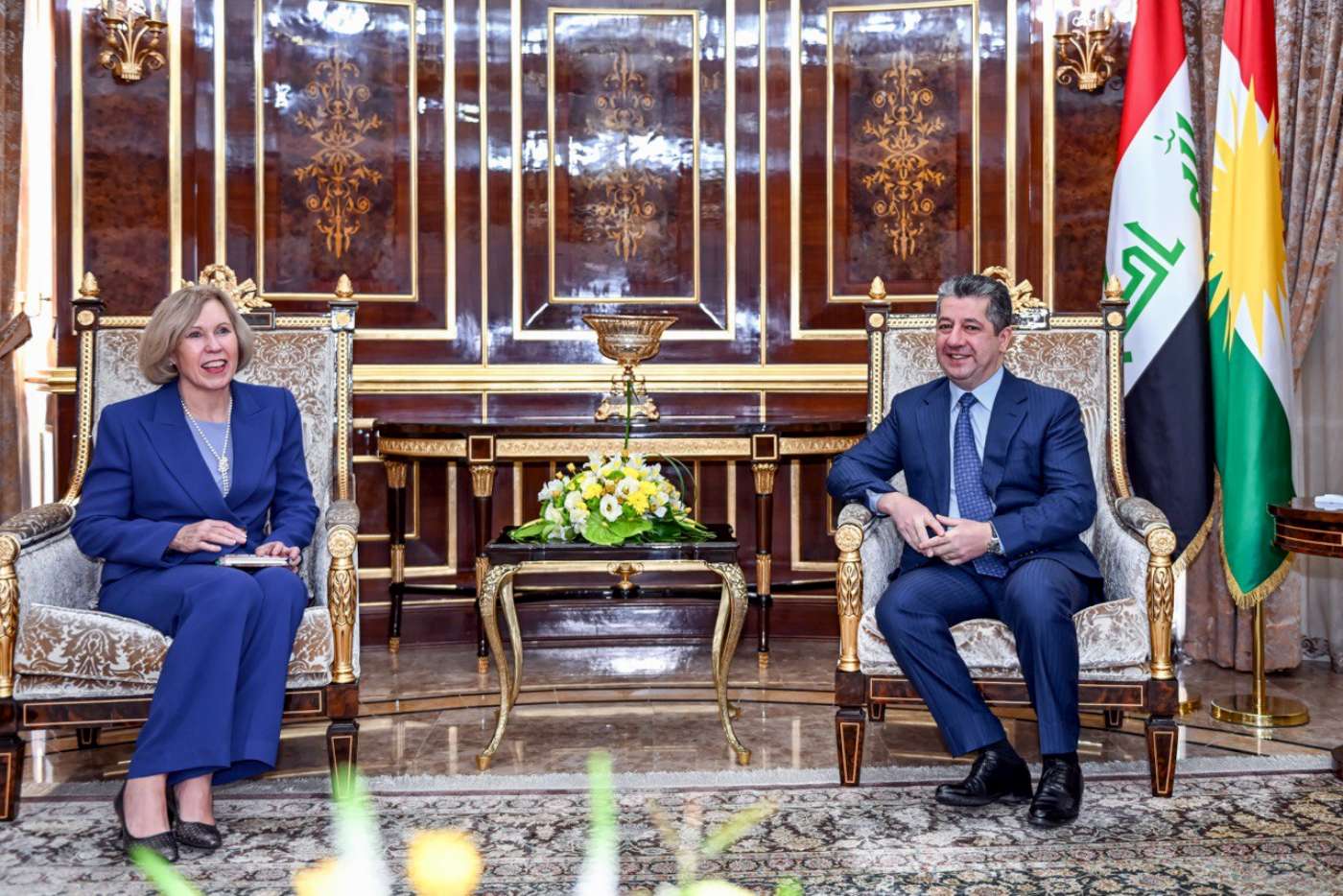 Erbil, Kurdistan Region (GOV.KRD) – Prime Minister Masrour Barzani met today with the Australian Ambassador to Iraq, Paula Ganly.
Prime Minister Barzani emphasized the importance of resolving all outstanding issues between Erbil and Baghdad through constructive dialogue and in a way which respects the constitutional rights of the people of Kurdistan.
Both discussed ways to strengthen bilateral relationship between the Kurdistan Region and Australia. The Australian Ambassador expressed her country's desire to increase cooperation and further build bilateral ties with Erbil.
The Prime Minister also briefed the Ambassador on the Ninth Cabinet's reform program and the ongoing digitization of government services.
Further topics of discussion included the plight of displaced peoples and the detrimental impacts of climate change on Iraq and the Kurdistan Region.