PM Masrour Barzani meets new German Ambassador to Iraq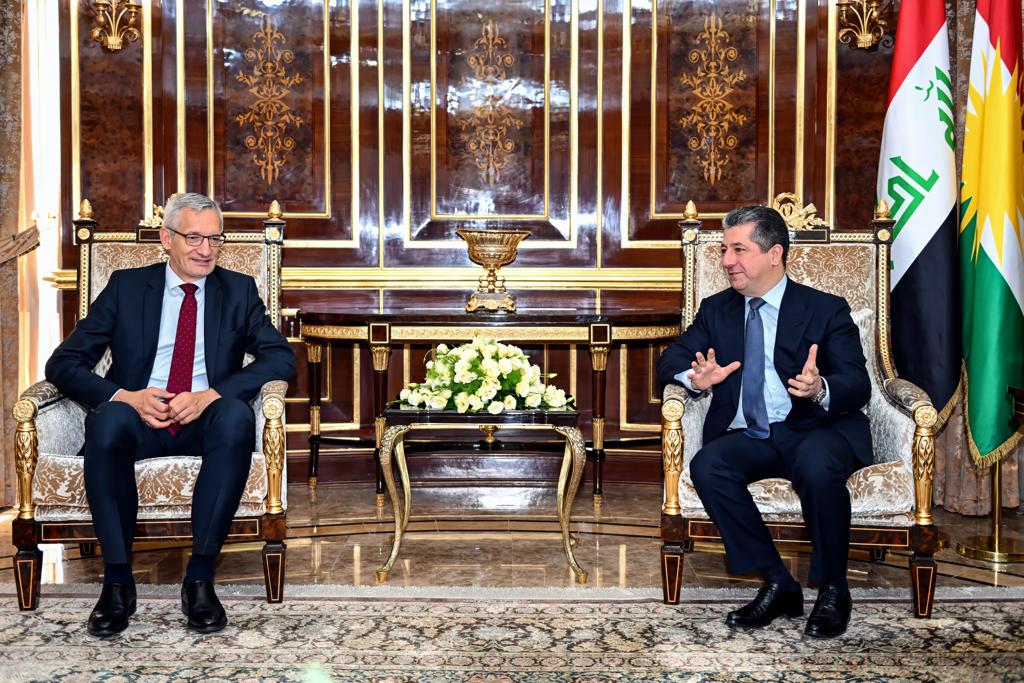 Erbil, Kurdistan Region (GOV.KRD) – Prime Minister Masrour Barzani today received the new German Ambassador to Iraq, Martin Jaeger.
Prime Minister Barzani expressed his appreciation for the strong and positive relationship between the Kurdistan Region and Germany, and conveyed his gratitude for Berlin's consistent support.
Ambassador Jaeger reaffirmed his country's desire to further develop relations and continue supporting the Kurdistan Region.
Both discussed the latest developments in Iraq, during which Prime Minister Barzani stressed the importance of respecting the Kurdistan Region's participatory role in the decision-making process in Iraq.