Prime Minister receives British Ambassador to Iraq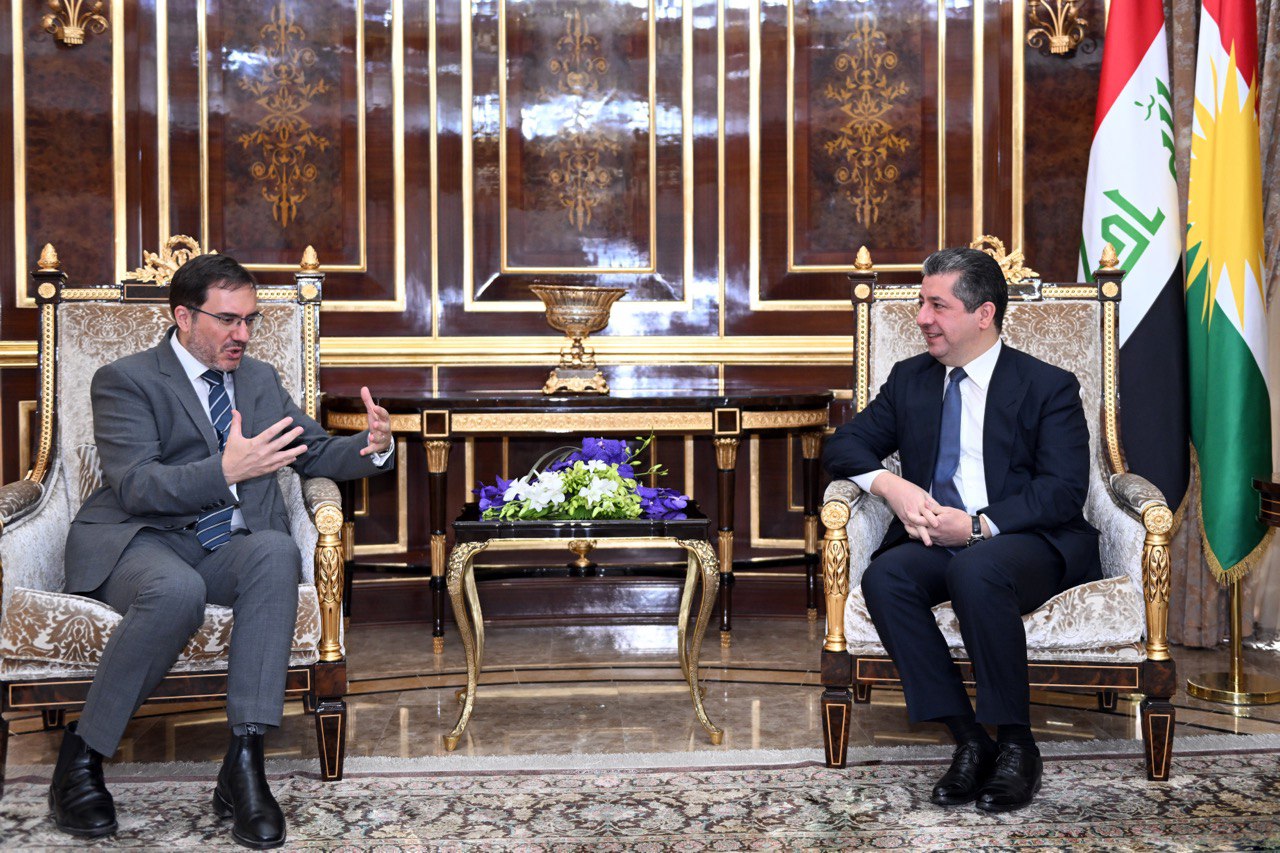 Erbil, Kurdistan Region (GOV.KRD) – Prime Minister Masrour Barzani received today the British Ambassador to Iraq, Mark Bryson-Richardson to discuss the situation in Iraq as well as the ongoing political process and the current efforts underway to form a new government.
Both stressed the importance of maintaining the security and stability of Iraq and the Kurdistan Region. They also emphasized the new opportunity that has presented itself to form an Iraqi government that works to serve all components of the country equally and to solve the pending issues between the Kurdistan Region and federal government.
Prime Minister Barzani highlighted the significance of holding Kurdistan's parliamentary elections soon, reaffirming the readiness of the KRG's institutions in facilitating the voting process.
Both sides also discussed exporting the Kurdistan Region's domestic products to foreign markets. The increase in trade is a part of the ninth cabinet's agenda to boost the Region's agriculture sector and support Kurdish farmers. In this regard, Prime Minister Barzani thanked the British Consul General in Erbil, David Hunt for his role and cooperation in the matter.