PM Masrour Barzani meets with foreign representatives in Kurdistan Region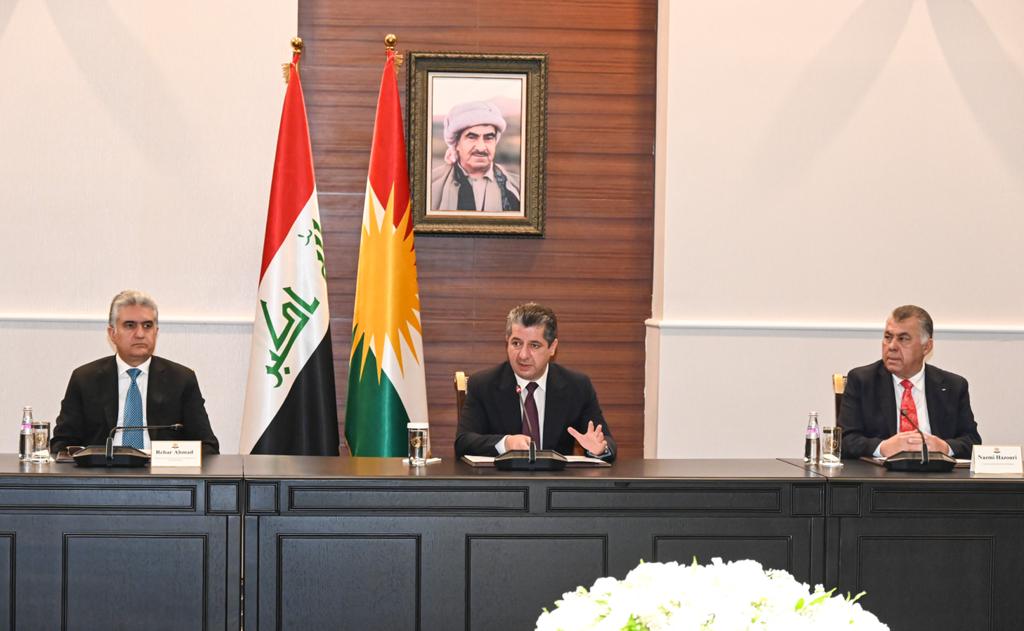 Erbil, Kurdistan Region (GOV.KRD) – Prime Minister Masrour Barzani today received consuls, diplomats, and foreign envoys in the Kurdistan Region.
Prime Minister Barzani highlighted the situation in Iraq as well as the ongoing efforts to form a new government, reiterating that the Kurdistan Region supports the formation of a government that serves the people evenly and aims to resolve disputes between Erbil and Baghdad on constitutional basis and with mutual accordance.
Discussing the ninth cabinet's reform progress, the Prime Minister stressed upon the efforts made to build a strong economic infrastructure for the Kurdistan Region by diversifying its revenues, particularly by developing its agriculture sector and exporting local produce.
Prime Minister Barzani also underlined the progress made towards government digitalization and financial reforms aimed at combatting corruption and limiting the waste of public wealth, along with promoting transparency and reducing bureaucracy.
The Prime Minister said the development of the Kurdistan Region is vital for the security and safety of Iraq and nearby countries, underscoring that the Region will remain a beacon of stability.