PM Masrour Barzani meets China's Ambassador to Iraq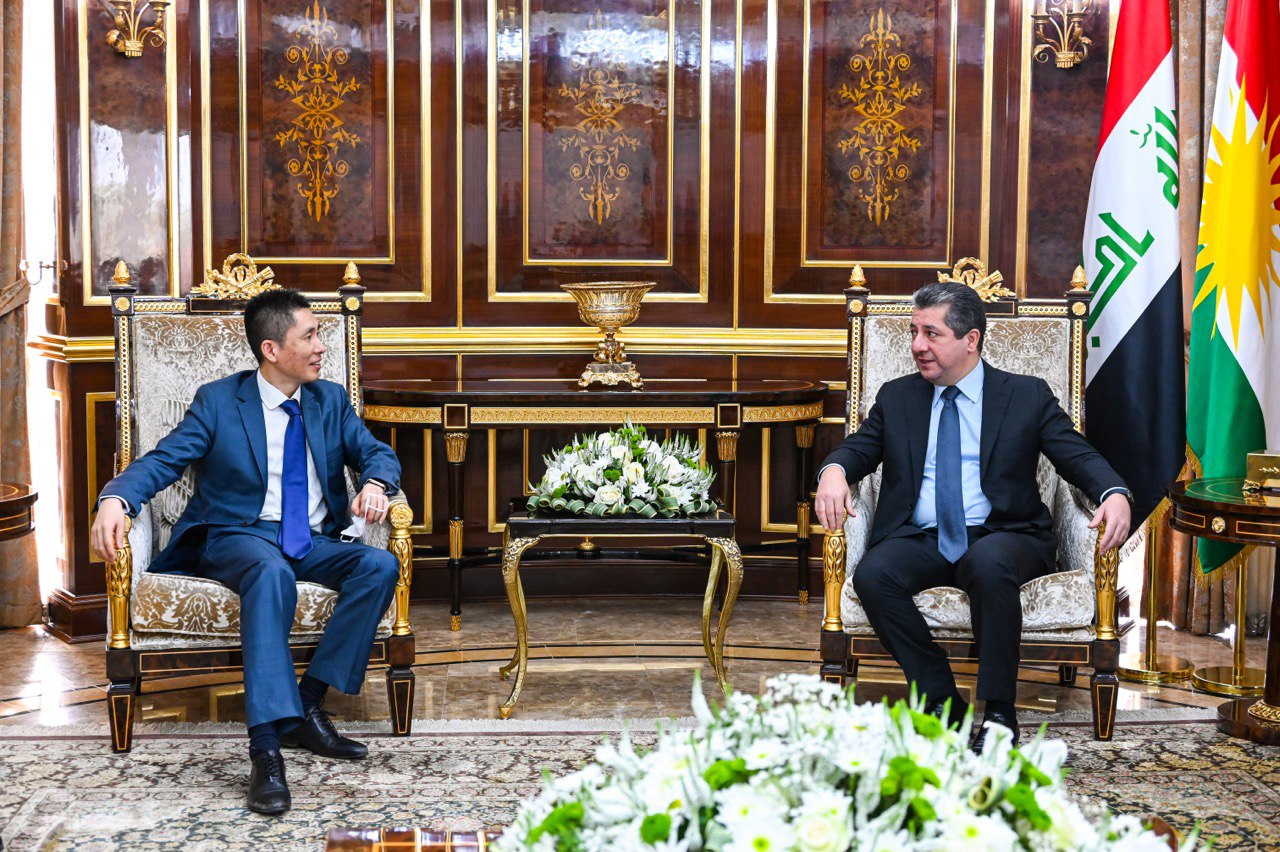 Erbil, Kurdistan Region (GOV.KRD) – Prime Minister Masrour Barzani today received China's Ambassador to Iraq, Cui Wei.
Prime Minister Barzani highlighted the reforms implemented by the government to diversify the economy, eliminate bureaucracy, and facilitate foreign and domestic investments.
Ambassador Wei praised the efforts and cooperation of the government's relevant institutions, particularly towards developing bilateral ties and promoting trade and investment between the Kurdistan Region and China.
Both sides also discussed the significance of maintaining the security and stability of the Kurdistan Region as well as resolving the standing issues between Erbil and Baghdad.