PM Masrour Barzani meets with Deputy Commanding General of US-led Coalition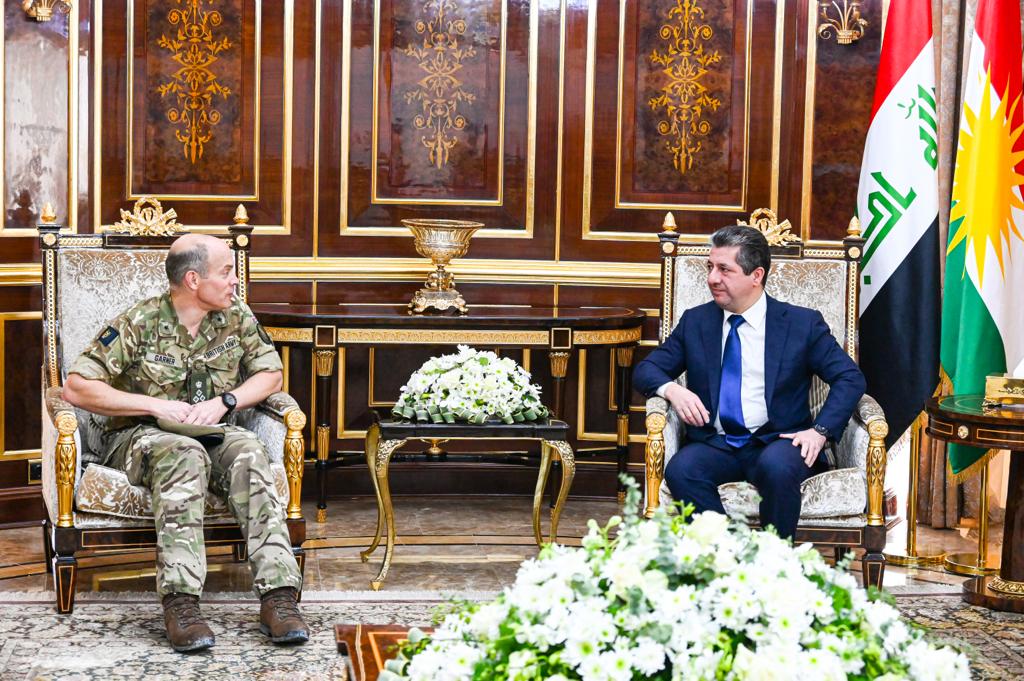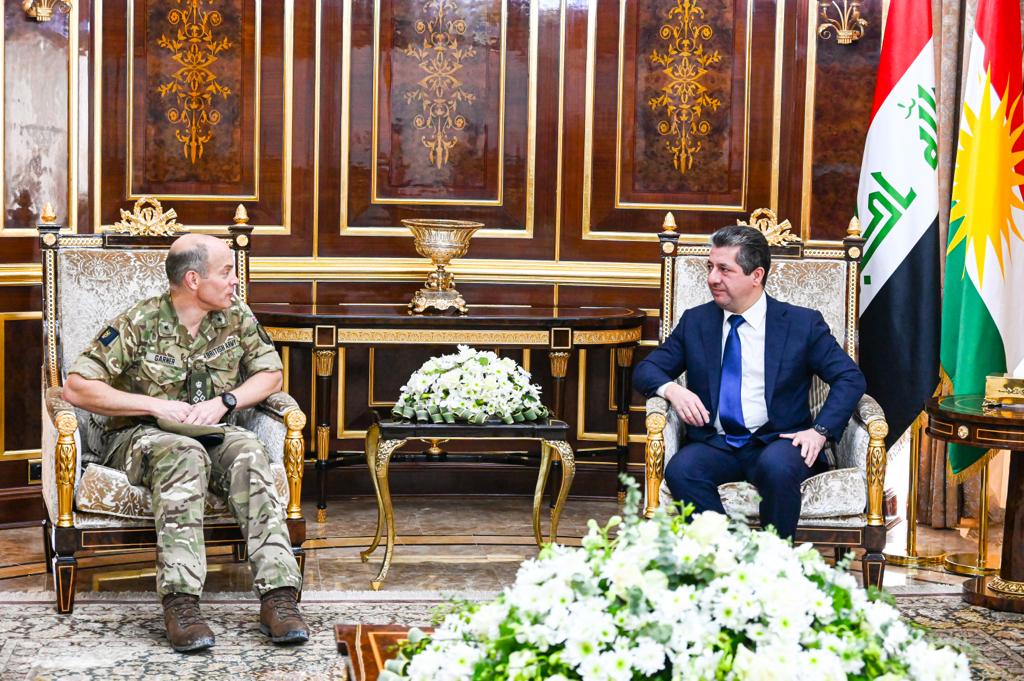 Erbil, Kurdistan Region (GOV.KRD) – Prime Minister Masrour Barzani today met with the Deputy Commanding General of the US-led coalition in Iraq and Syria, Andrew Garner.
Prime Minister Barzani recounted the latest developments made towards unifying the Peshmerga forces, part of the Ninth Cabinet's reform agenda.
Both discussed recent developments in Iraq and the Kurdistan Region, combatting the threat of the Islamic State (ISIS), and protecting the sovereignty and security of the region. They both agreed the need to strengthen security cooperation between the Peshmerga and the Iraqi security forces in the disputed territories.
Garner informed the Prime Minister of the activities and duties of coalition forces in Iraq and Syria, while reaffirming their support to the Kurdistan Region.