PM Masrour Barzani receives Swedish Ambassador to Iraq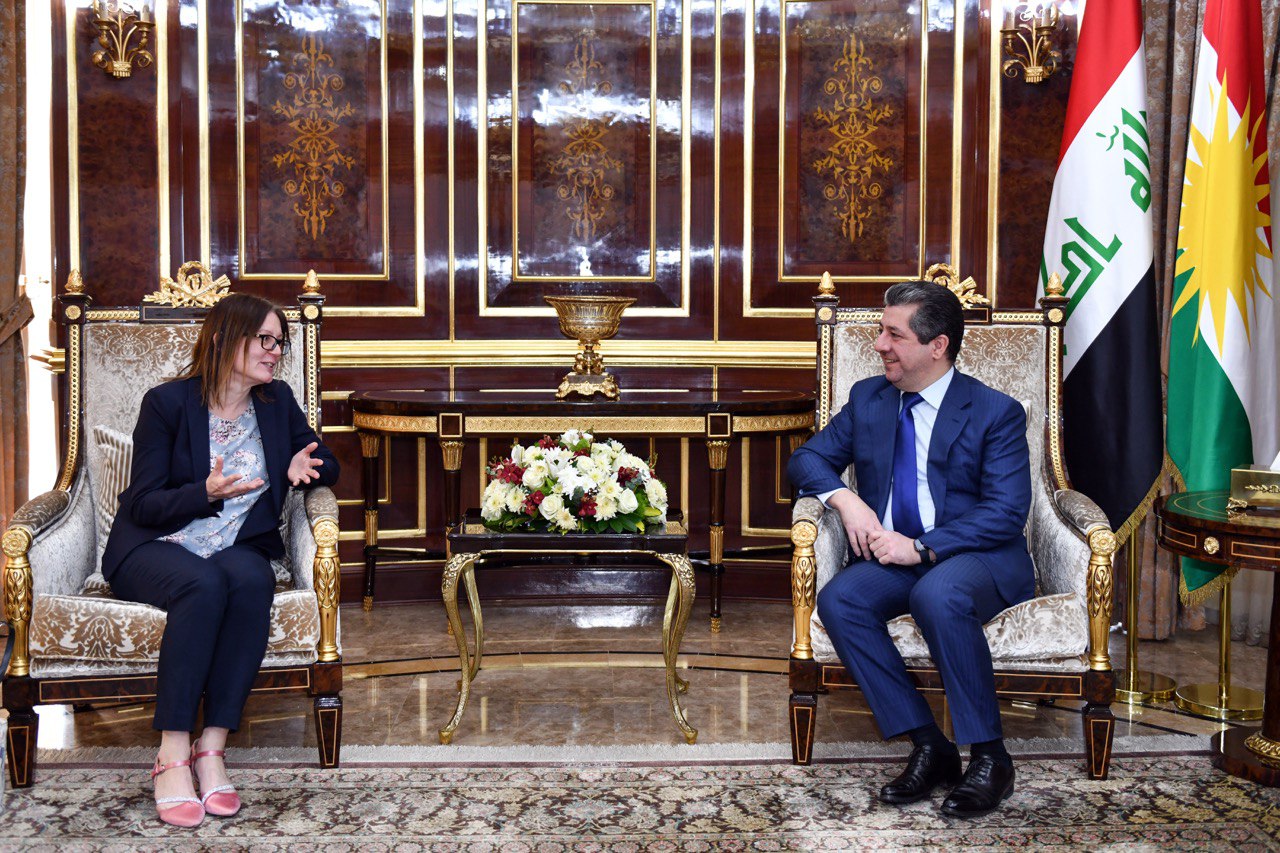 Erbil, Kurdistan Region (GOV.KRD) – Prime Minister Masrour Barzani today received the Swedish Ambassador to Iraq, Jessica Svardstrom.
Prime Minister Barzani briefed Ambassador Svardstrom on the reforms of the government regarding economy diversification, digitalizing services, providing job opportunities and facilitating investments.
The meeting also emphasized the significance of resolving the pending issues between Erbil and Baghdad, the situation of refugees and IDPs, and climate change.
Both agreed on the importance of boosting bilateral relationships between the Kurdistan Region and Sweden.