Italian PM to visit Erbil tomorrow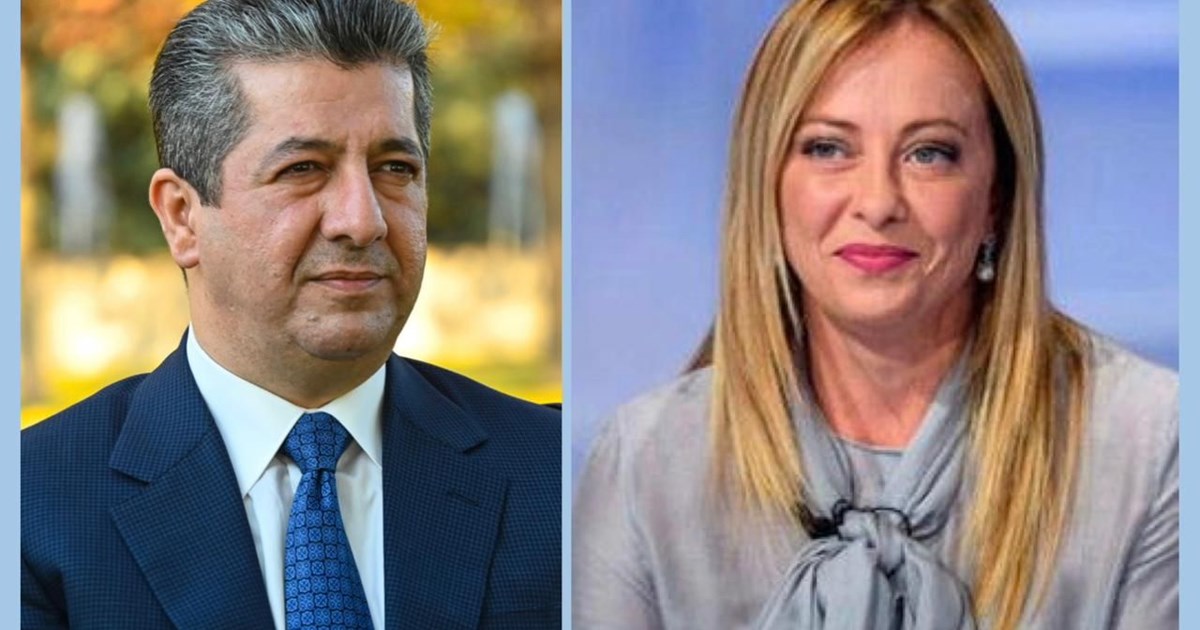 Erbil, Kurdistan Region, Iraq (GOV.KRD) – Italian Prime Minister, Giorgia Meloni, is scheduled to visit the Kurdistan Region and will be received at Erbil International Airport by Prime Minister Masrour Barzani.
Her visit comes after she sent a letter to Prime Minister Barzani on December 8, promising to visit the Kurdistan Region.
In the letter, Prime Minister Meloni highlighted the friendly and historical relationship Italy and the Kurdistan Region share, emphasizing her country's willingness to strengthen the bilateral relationship with the Region in the fields of trade, agriculture, and energy.
"I look forward to seeing you and meeting with you at the earliest chance," Prime Minister Meloni wrote to Prime Minister Barzani.
During her visit, the Italian Prime Minister will meet with officials of the Kurdistan Region while also visiting the Italian forces who are in the Region as a part of the international coalition against the Islamic State.
Prime Minister Meloni's visit comes shortly after Hungarian President, Katalin Novak visited the Kurdistan Region and met with high-level officials. President Novak visited Alqosh and opened a new school with Prime Minister Barzani in Ankawa.