Prime Minister Barzani meets with Italian counterpart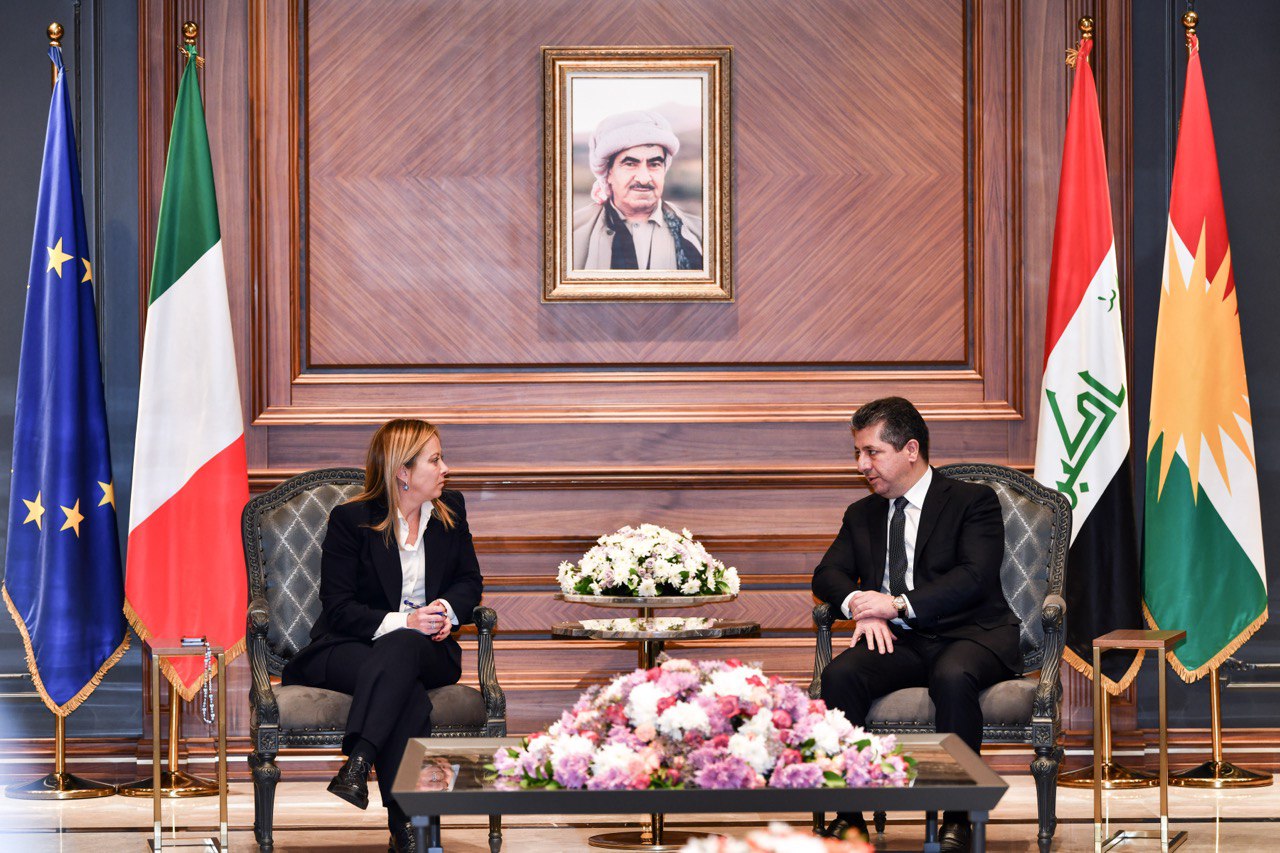 Erbil, Kurdistan Region, Iraq (GOV.KRD) – Prime Minister Masrour Barzani today received Italian Prime Minister, Giorgia Meloni in a special ceremony at Erbil International Airport.
Prime Minister Barzani thanked Italy for its significant role in supporting the Kurdistan Region, especially in the fight against the Islamic State.
Both sides discussed boosting ties between the Kurdistan Region and Italy, with Prime Minister Barzani describing the Italian Prime Minister's visit as an indication of the strong relations that exist between the Region and Italy.
The Italian Prime Minister expressed the pleasure with which she visited Erbil and highlighted the strong relations between the Kurdistan Region and Italy while emphasizing her country's readiness to assist the Region in all fields.
Prime Minister Meloni also praised the peaceful coexistence between the different components, and the role of the Kurdistan Region in protecting the Christians. She officially extended an invitation to Prime Minister Barzani to visit Italy.
The meeting also discussed the Ninth Cabinet's efforts in economic diversification, focusing on agriculture and identifying foreign markets, especially European, to export domestic produce, among other topics.