KRG Prime Minister signs oil export agreement with Baghdad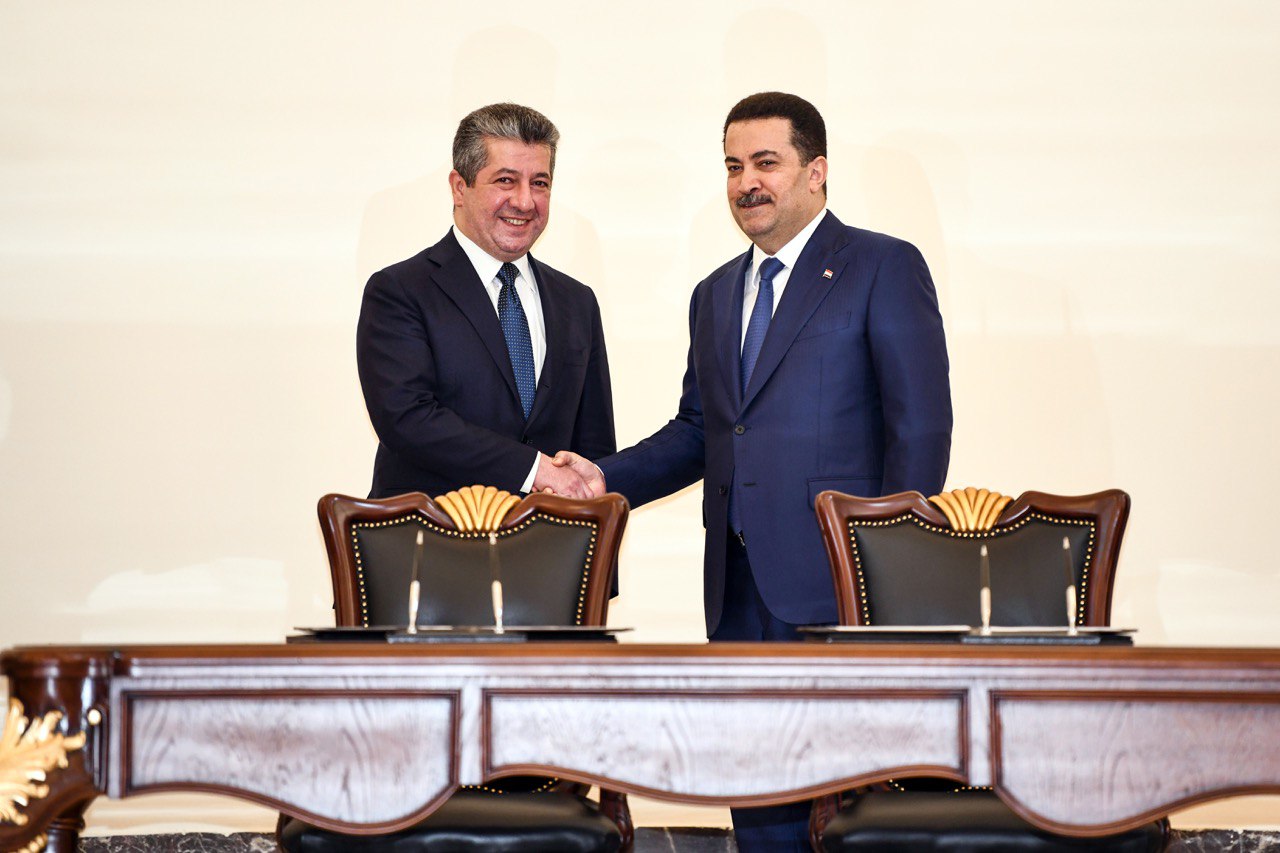 The Kurdistan Region's Prime Minister Masrour Barzani met with Iraqi Prime Minister Mohammed Shia al-Sudani in Baghdad on Tuesday.
The two sides discussed pending issues between the Kurdistan Region and the Federal Government, while signing a deal on the resumption of the Kurdistan Region's oil exports through Turkey's Ceyhan port. This represents a temporary agreement until the federal budget and oil and gas laws are finalised. The deal was signed during a formal ceremony, followed by a joint press conference.
The KRG Prime Minister emphasized that the new deal should be implemented as soon as possible, creating a basis for renewed mutual trust.
The Iraqi Prime Minister described the deal as a first step towards resolving all other issues, adding "our interest is in implementing the constitution and protecting all Iraqi people's interests."