PM Masrour Barzani meets with Iraqi President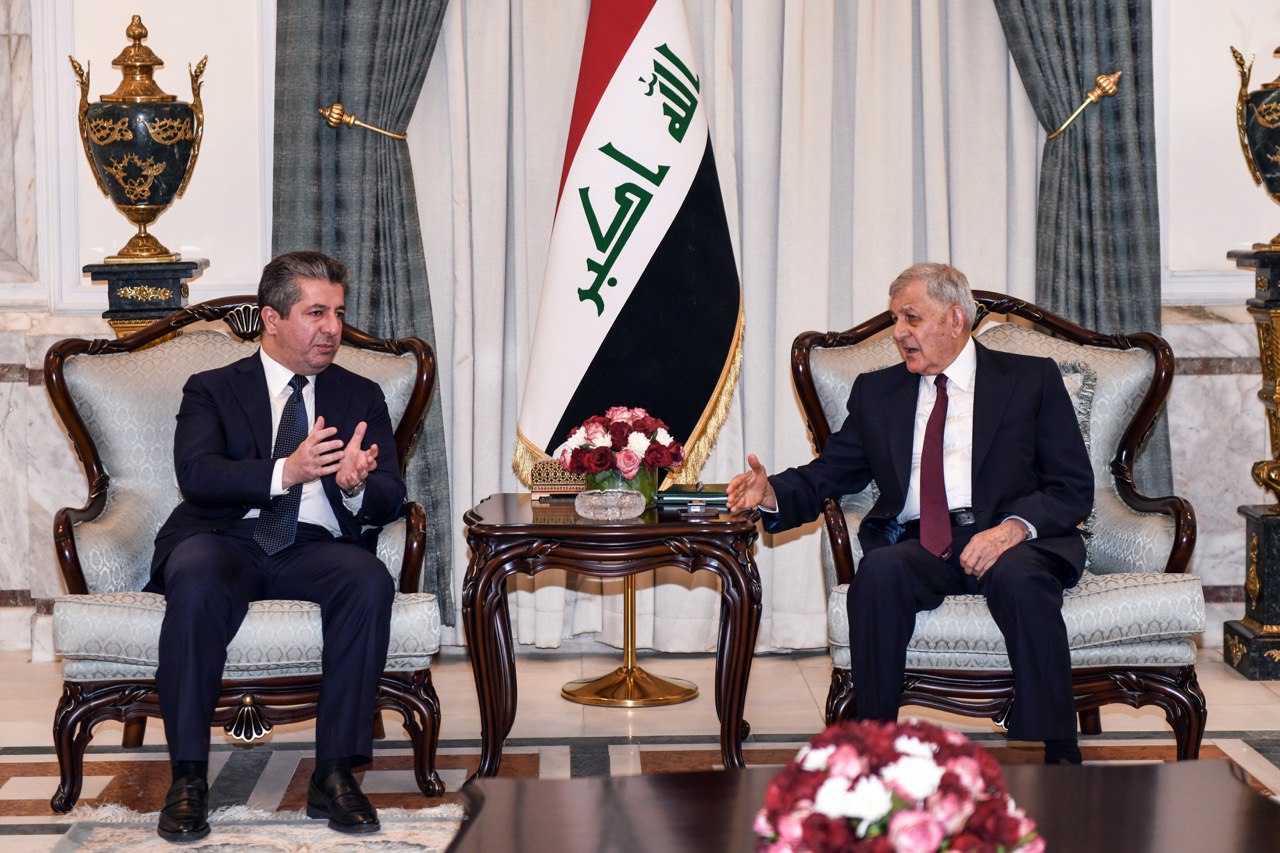 Prime Minister Masrour Barzani today met with the Iraqi President, Abdul Latif Rashid.
They commended the newly signed deal on the resumption of Kurdistan's oil exports and the constructive role both sides have played to reach this agreement.
Discussions also focused on the significance of the federal budget law being passed by the Council of Ministers as well as the preparation of a draft for the oil and gas laws.