Prime Minister Barzani welcomes German delegation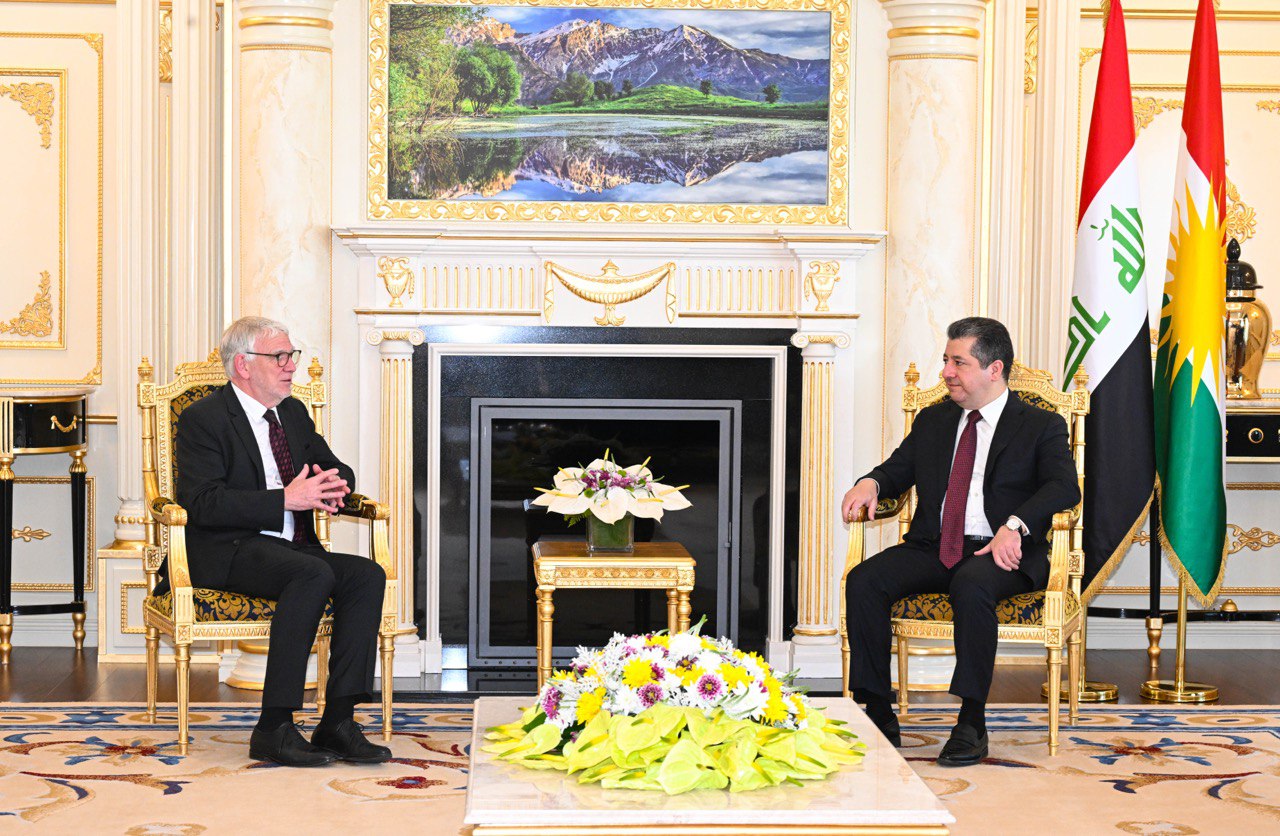 The Kurdistan Region's Prime Minister Masrour Barzani on Wednesday received a high-level delegation from Germany including Jochen Flasbarth, State Secretary of the Federal Ministry for Economic Cooperation and Development, and Werner Gatzer, State Secretary to the Federal Minister for Finance.
In a meeting attended by the German Ambassador to Iraq and the German Consul General in Erbil, the two sides discussed the development of Germany's relations with the Kurdistan Region and the necessity of resolving pending issues between Erbil and Baghdad.
PM Barzani reiterated the Kurdistan Region's appreciation for the support and assistance of Germany, especially in the war against ISIS terrorists and the German Parliament's recognition of the Yezidi genocide. He also emphasized Kurdistan's willingness to further develop bilateral ties with Germany.
Moreover, the Prime Minister restated the importance of holding parliamentary elections in Kurdistan at the appropriate time.
The Ninth Cabinet's reformation plan, digitalization of public services, the necessity of refugees' returning to their places of origin, implementation of the Shingal Agreement, and the negative impacts of climate change were also been discussed in the meeting.