Prime Minister Barzani welcomes senior US diplomats in Erbil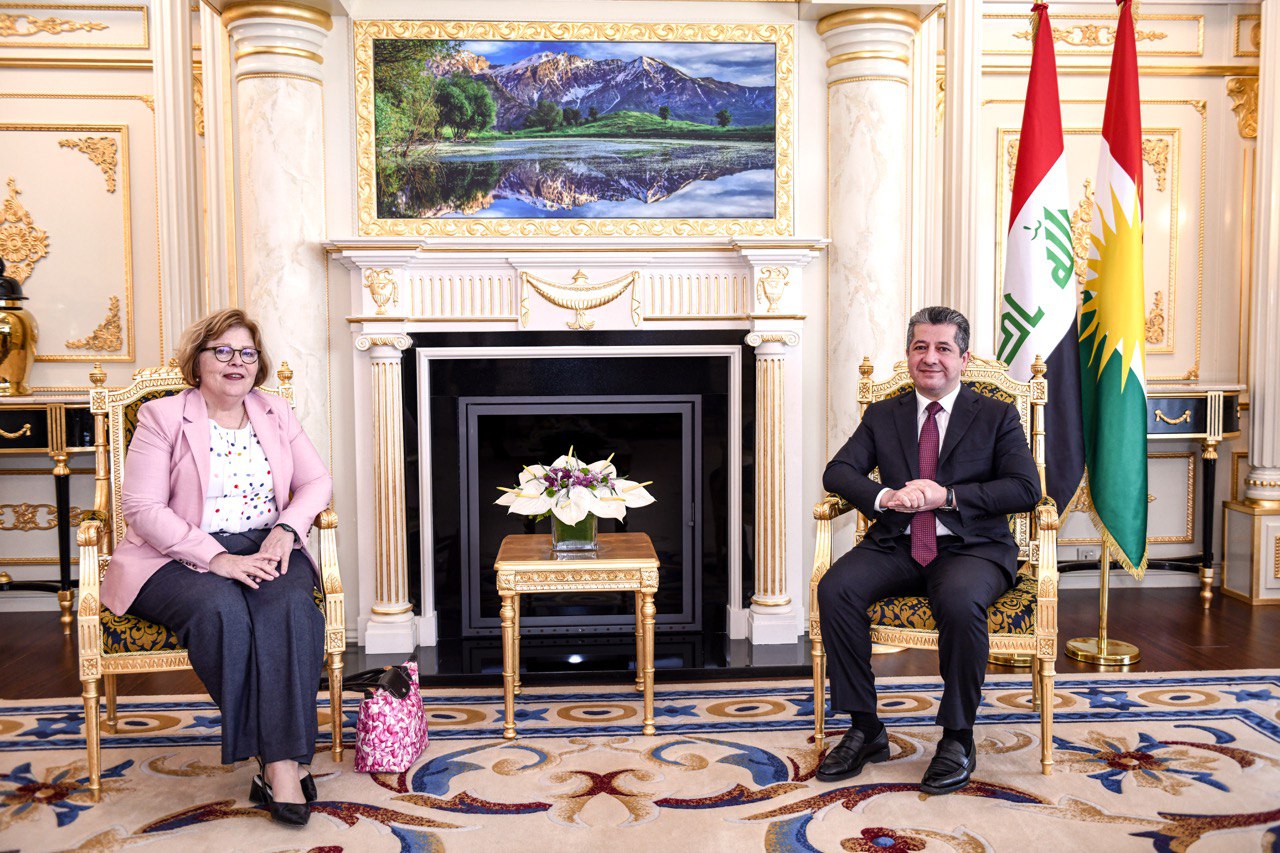 The Kurdistan Region's Prime Minister Masrour Barzani received on Wednesday Barbara A. Leaf, United States Assistant Secretary of State for the Bureau of Near Eastern Affairs and her delegation.
In the meeting, which was also attended by the US Ambassador to Iraq Alina Romanowski and the country's Consul General to the Kurdistan Region Ervin Hicks, the two sides discussed the latest developments in Iraq and ways of strengthening bilateral ties between the United States and the Kurdistan Region.
One of the main topics discussed was the resolution of pending issues between the Kurdistan Region and the Federal Government. Both parties confirmed that it is necessary for Baghdad and Erbil to reach a deal on the resumption of Kurdistan's oil and prevent further difficulties for the citizens of Iraq and the Kurdistan Region.
The KRG Prime Minister restated the importance of holding parliamentary elections in Kurdistan at the appropriate time, reiterating his government's readiness to take all necessary steps.
The Ministry of Peshmerga's reformation plan, the significance of implementing the Shingal Agreement, the withdrawal of armed forces and militias from the region, and the return of refugees were also discussed.