Prime Minister Masrour Barzani welcomes British Ambassador to Iraq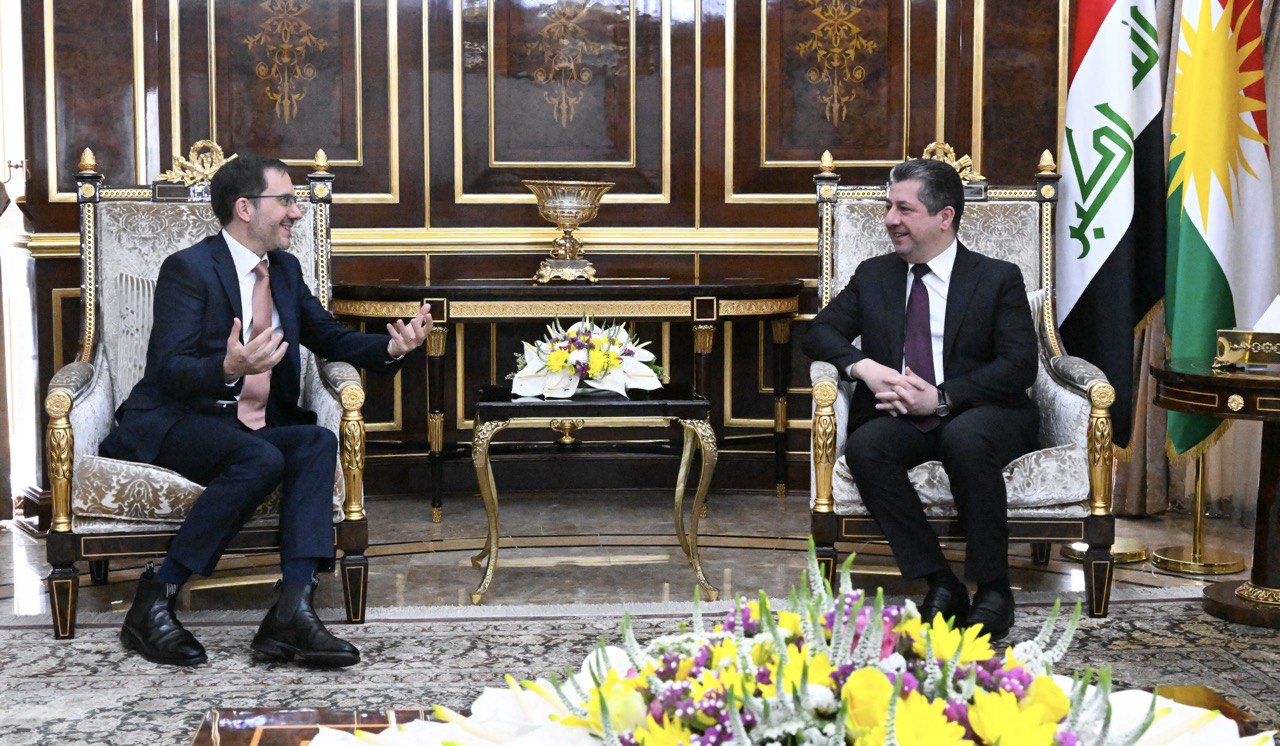 The Kurdistan Region's Prime Minister Masrour Barzani on Sunday received British Ambassador to Iraq Mark Bryson-Richardson.
In the meeting, which was also attended by British Consul General to Kurdistan Rosy Cave, the two sides discussed latest developments in Kurdistan and the importance of resolving pending issues between Erbil and Baghdad.
The Prime Minister explained that the Kurdistan Region has already implemented all its obligations under the oil agreement with Baghdad, expecting the Federal Government to do the same.
The British Ambassador reiterated his country's support in resolving issues between Erbil and Baghdad, within the framework of the constitution.
Both parties agreed on the significance of holding parliamentary elections at the scheduled time this year.
Discussions also focused on implementing the Shingal Agreement, and both sides emphasised the importance of protecting Yezidi's rights and encouraging peaceful coexistence.