KRG Prime Minister receives Iraqi Minister of Water Resources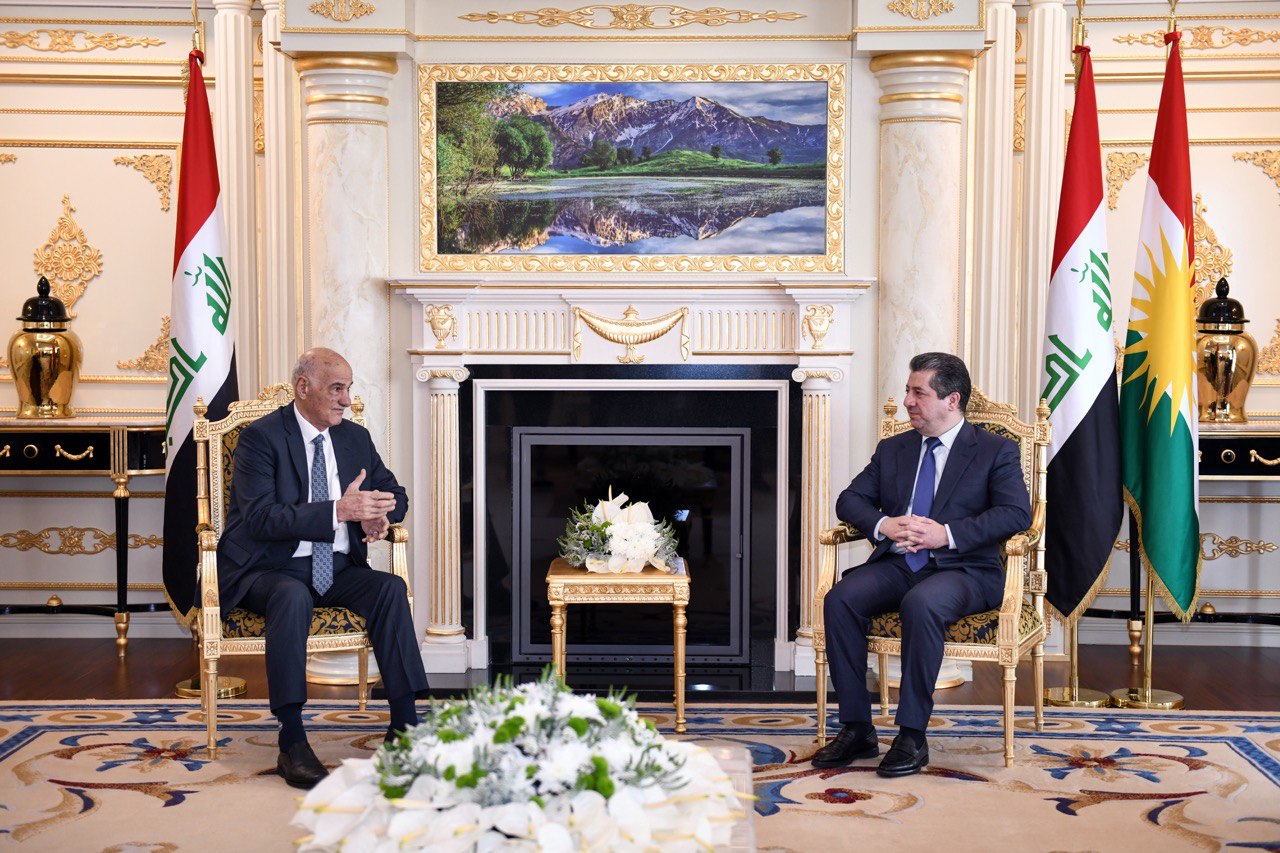 The Prime Minister of the Kurdistan Regional Government (KRG), Masrour Barzani, warmly received Aoun Diab Abdullah, the Iraqi Minister of Water Resources, and his delegation today.
The meeting primarily focused on enhancing cooperation and coordination between the Kurdistan Region and the federal government of Iraq, with a particular emphasis on water resources. Discussions encompassed the development and renovation of dams, as well as the significance of constructing new dams in both Iraq and the Kurdistan Region.
Additionally, the participants highlighted the importance of intensified joint efforts to address pressing issues such as water scarcity, desertification, and the adverse impacts of climate change.