Prime Minister receives the Duchess of Edinburgh in Erbil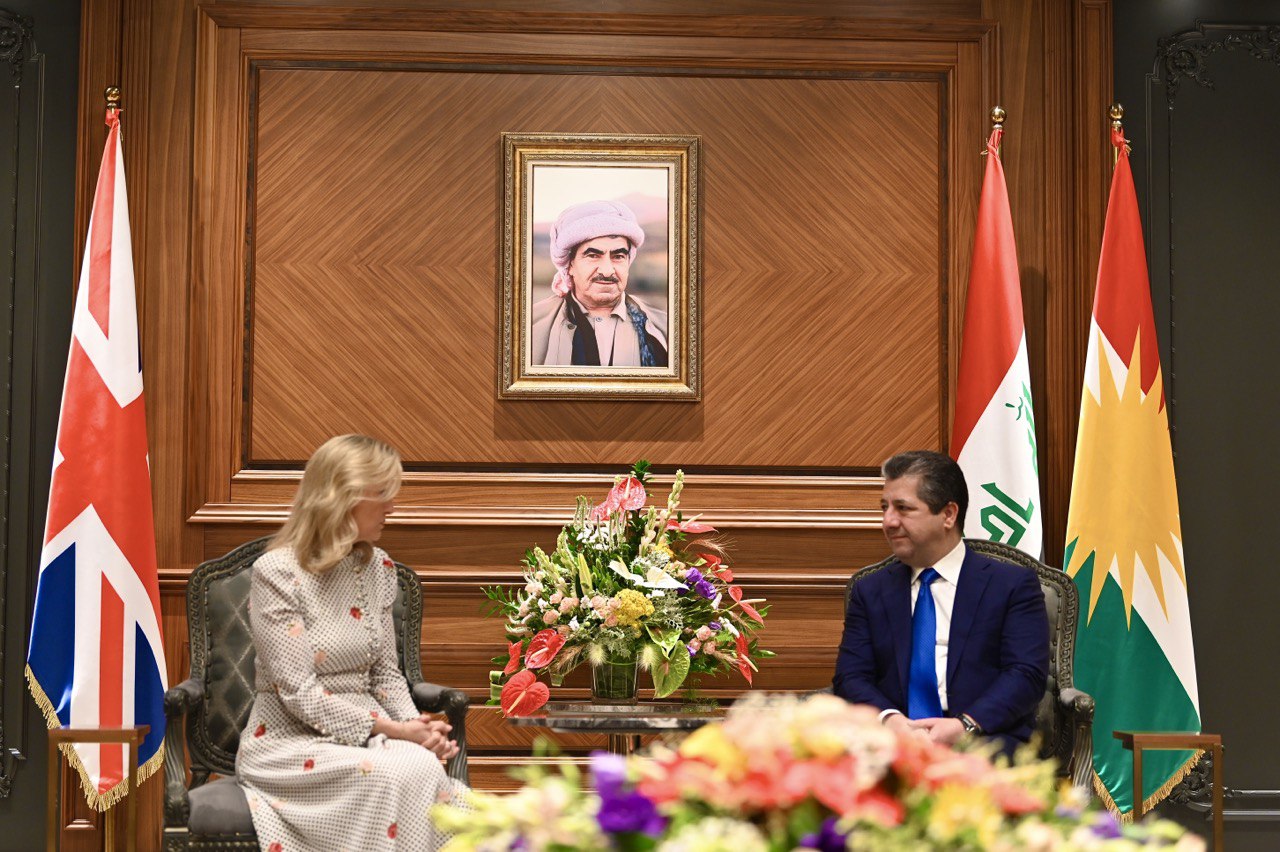 On Tuesday, May 23, the Prime Minister of the Kurdistan Region, Masrour Barzani, warmly welcomed Her Royal Highness Sophie, the Duchess of Edinburgh.
Attending the meeting were the British Ambassador to Iraq and the UK's Consul General in Erbil. Prime Minister Barzani highlighted the exceptional and amicable relations between the Kurdistan Region and the United Kingdom, expressing gratitude for the UK's unwavering support in various areas, notably in the fight against terrorism.
During the meeting, the Duchess of Edinburgh elaborated on the purpose of her visit, outlining her plans and objectives. She emphasised the importance of advancing the rights of women and children, particularly in areas affected by conflict, such as the Yezidi community who have suffered greatly under the oppressive regime of the so-called Islamic State (ISIS). There was a special focus on fostering a culture that upholds human rights, with an emphasis on protecting the rights of women and children.
Prime Minister Barzani reaffirmed the Kurdistan Regional Government's commitment to promoting gender equality and combatting all forms of discrimination and violence against women.
The discussion also revolved around the harmonious coexistence among different ethnic and religious groups within the Kurdistan Region, as well as the enhancement of the education system's quality and accessibility for children and women.