KRG Prime Minister Barzani welcomes UK military delegation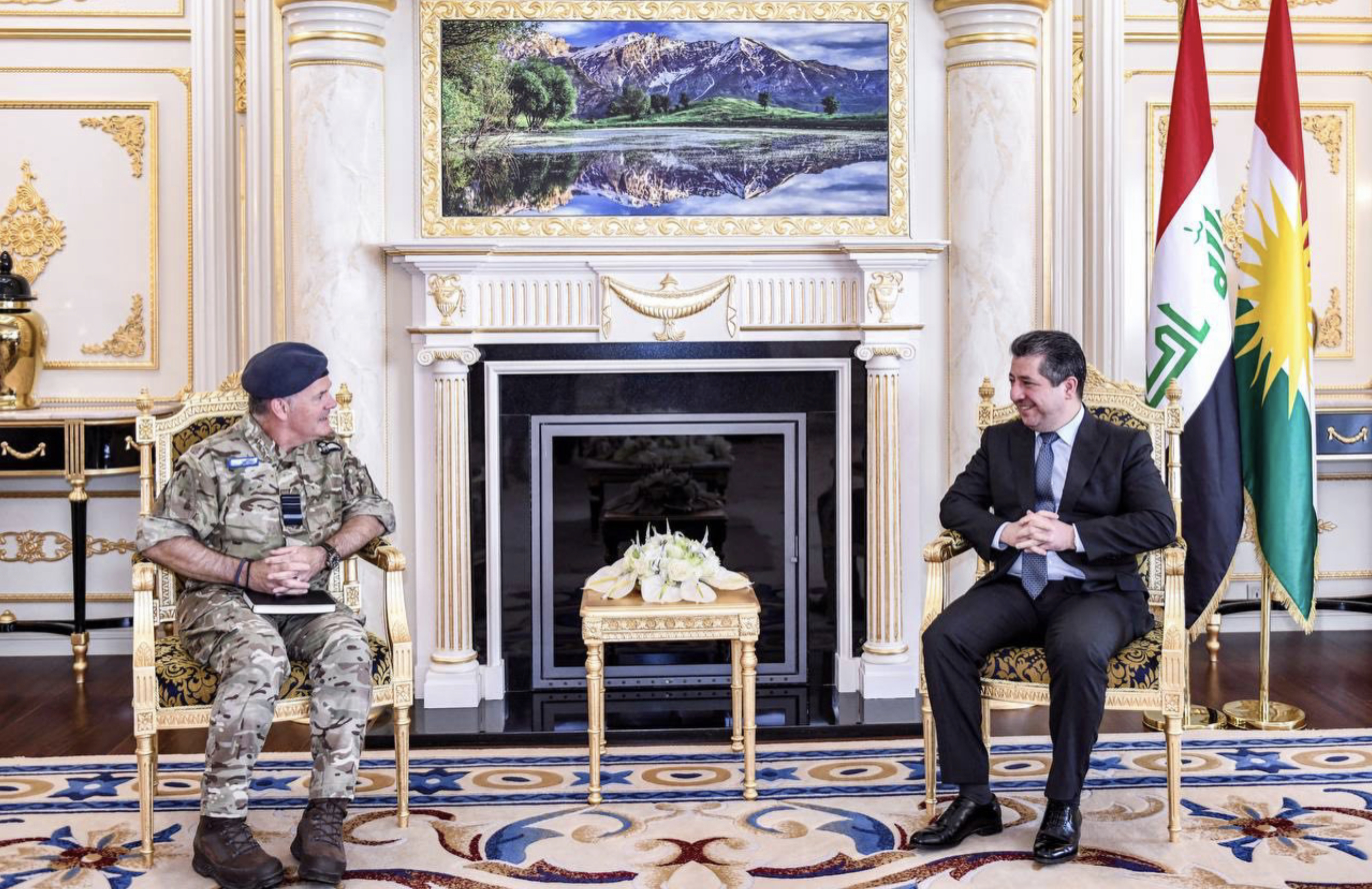 On Thursday, June 15, 2023, Prime Minister Masrour Barzani of the Kurdistan Regional Government (KRG) met with the UK Chief of Defence Staff's Senior Advisor to the Middle East and North Africa, Air Marshal Martin Sammy Sampson and his delegation. Rosy Cave, the UK's Consul General in the Kurdistan Region, was also in attendance.
Discussions focused on the general situation in Iraq and relations between the Kurdistan Region and the Iraqi federal government. Both sides emphasised the importance of safeguarding the Kurdistan Region's constitutional rights and upholding the Erbil-Baghdad agreements.
The prime minister expressed the KRG's eagerness to facilitate the forthcoming parliamentary election, with both parties emphasising the need to hold the election at its scheduled time. Prime Minister Barzani emphasised that the KRG is ready to enact all the necessary procedures to make the electoral process successful.
The meeting also discussed the situation in the Kurdish areas outside of the KRG's control and the need to end occupation of Kurdish farmer's land in these areas, as well as supporting the security institutions of the Kurdistan Region and reforms in the Peshmerga Ministry.