KRG Prime Minister receives Netherlands' Ambassador to Iraq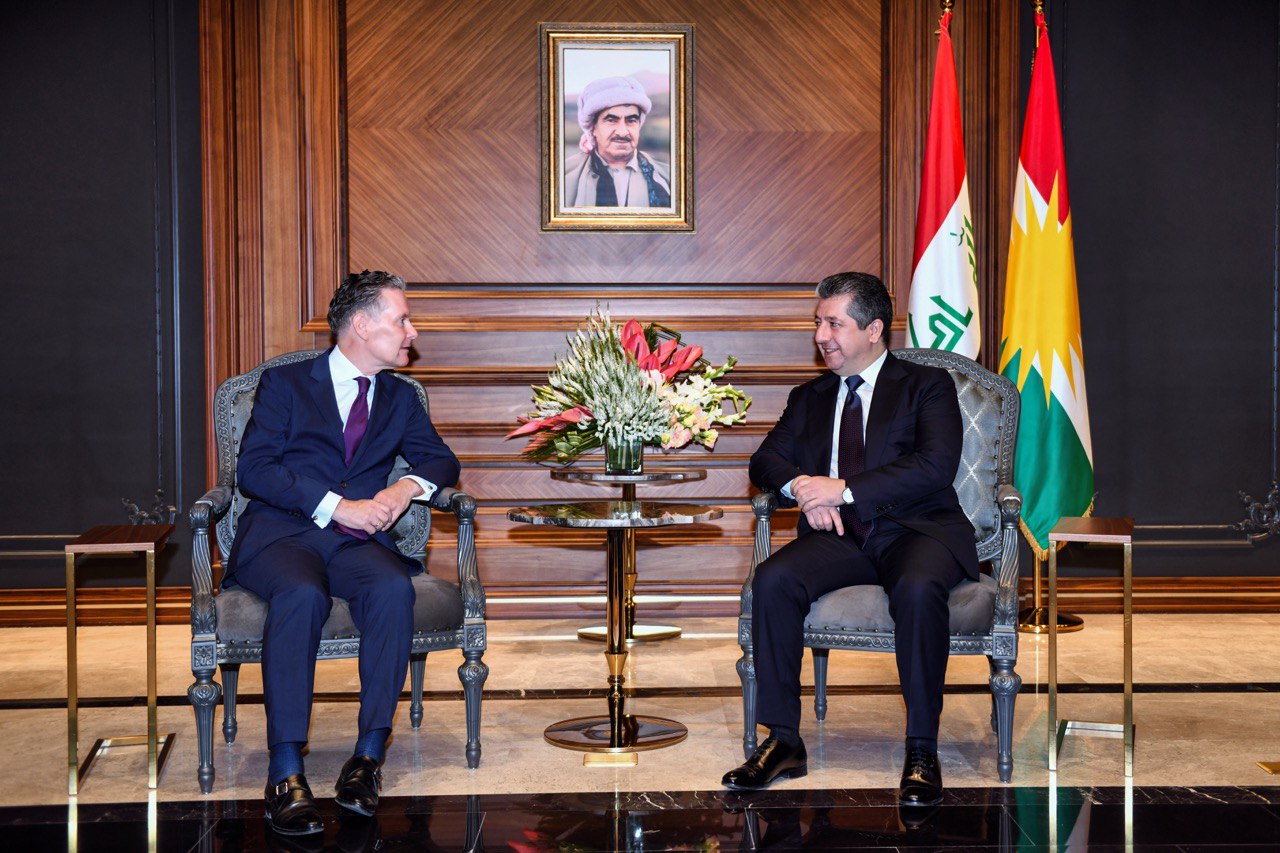 On Monday, June 19, 2023, Prime Minister Masrour Barzani of the Kurdistan Regional Government (KRG) held a meeting with Hans Sandee, the Ambassador of the Kingdom of the Netherlands to Iraq.
Their discussions centred around the latest political developments in Iraq, with a specific focus on the Kurdistan Region's relationship with the Kingdom of the Netherlands. Both parties underscored the importance of enhancing and strengthening these bilateral relations.
An essential aspect of the meeting focused on the Kurdistan Region's relations with the federal government in Baghdad and the vital necessity of safeguarding the region's constitutional rights. Prime Minister Barzani emphasised the significance of upholding the Erbil-Baghdad agreements and stressed that the security and stability of the county hinge upon the implementation of the constitution and the honouring of these agreements.
Addressing internal affairs within the Kurdistan Region, Prime Minister Barzani reaffirmed the government's unwavering commitment to preserving the region's integrity and rejecting any unconstitutional or irresponsible demands that seek to undermine its stature. Furthermore, he emphasised the urgency of holding parliamentary elections at the earliest opportunity.
Ambassador Sandee conveyed his country's sincere desire to strengthen relations with the Kurdistan Region across various domains. He reiterated the Netherlands' support for a robust and prosperous Kurdistan Region within the framework of a federal Iraq.